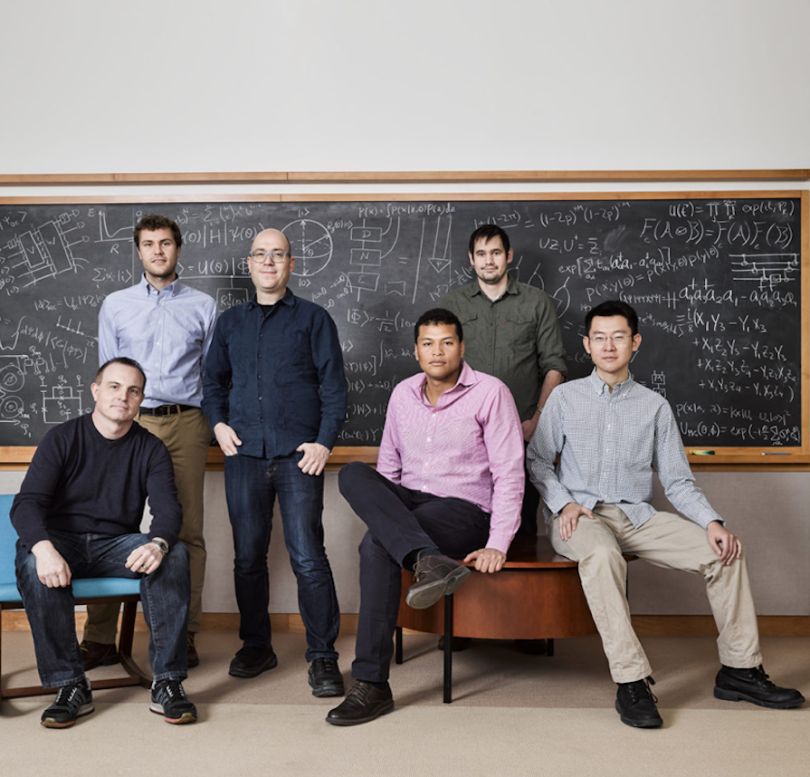 Software startup Zapata Computing announced Thursday it raised $38 million in fresh funding, bringing the Cambridge company one step closer to its goal of ushering quantum computing into the larger commercial market. The round was led by Comcast Ventures, Pitango and Prelude Ventures.
The idea for Zapata first came about at Harvard University, in the lab of founder Alán Aspuru-Guzik, where the first quantum computing algorithm was developed. He and his five co-founders spun out the company in 2017 and received funding from The Engine at the Massachusetts Institute of Technology.
To put it simply, Zapata makes software for quantum computers. This software, called Orquestra, helps companies like IBM and Honeywell more efficiently solve their big logistical problems related to things like data analytics or supply chain distribution.
Quantum computing is capable of doing huge simulations, the kinds of simulations that require lots of really complex, multivariate models. Co-founder and CEO Christopher Savoie says the calculations Zapata helps facilitate could take thousands of years on even a supercomputer. But, with quantum computing, it takes just a few minutes.
"It's really about the big problems. The world-changing problems, like climate change or simulating a pandemic, for example," Savoie told Built In. "Predicting the events that affect humanity are going to be done on these computers. It's going to affect everything, every area of human activity. I know every tech CEO said, 'Oh, this technology is going to change the world.' But, with the compute that quantum computing does, this really is in that category."
Lately, Savoie says, Zapata has been in high demand from companies around the world that are trying to solve massive problems brought on by the pandemic. This is especially true for supply chain distribution, which took a big hit at the start of the pandemic and has massive implications for the world's recovery post-COVID.
For instance, a key area of concern regarding a potential COVID-19 vaccine is supply chain. Distributing a vaccine to hundreds of millions of people is a massive undertaking. Not to mention, Pfizer's vaccine has been described as a "logistical nightmare" when it comes to distribution because it will require so many moving parts (including "sub-sub-zero" temperature storage).
Savoie describes issues like these as a "traveling salesman problem." And it's the kind of problem only quantum computing is really capable of solving.
"You want a salesperson to get from point A to point B to point C, and then back to point A. You want the least amount of fuel, the shortest distance, this constraint, that constraint. That's easy to do if it's three points. But when that gets to 15, it's 85 billion choices that you have to consider," Savoie said. "If you're not looking at those things, you can find yourself caught with a broken supply chain. That's a big deal for these companies, that's a big deal for consumers. So we've seen an acute awareness of that."
To keep up with this rising demand, Zapata will use this latest investment to support its research and product development, as well as grow its science and engineering teams. In the end, the goal is to bring the promise of quantum computing to more companies around the world.
"It's only maybe once or twice in a lifetime that you witness a revolution in technology that's really going to change the world," Savoie said. "Quantum computing is one of those step-function, complete paradigm changes that's going to happen because the compute is going to be so powerful. To be able to have that influence and guide that to be a force of good in the world is really a privilege."