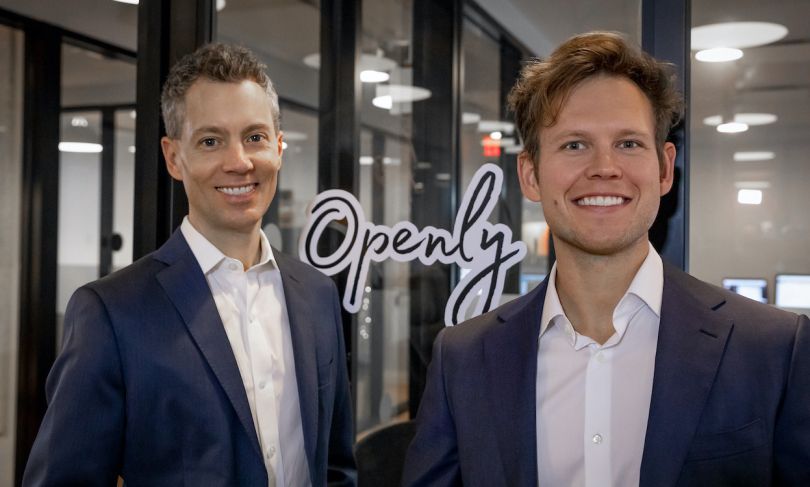 Openly, a home insurance startup out of Boston, announced Wednesday it closed on a $15 million Series A. This, plus the $7.65 million round the company announced in November, brings its total funding raised to more than $22 million.
In less than 15 seconds, Openly claims it can provide independent insurance agents with a policy quote using nothing more than a customer's name, date of birth and address. To be clear, Openly is not a direct-to-consumer company. Instead it works with independent insurance agencies, arming them with quotes along with the pros and cons of several different insurance providers, including Openly, to ensure they're getting their clients the best deal. The goal is to simplify what is ordinarily an inefficient and highly manual industry.
"It's a neat model in the sense that, because we are offering the product through independent agents, it's highly leveraged. The agents really, really love this product," co-founder and CEO Ty Harris told Built In. "They believe this is going to save them so much time, being able to quote customers in 15 seconds as opposed to 45 minutes as it takes with many competitors. They instantly adopt that.... We have literally over a thousand people in these agencies who are out offering Openly to consumers even though they aren't our employees."
Harris attributes this model to Openly's rapid growth since its launch last year. Right now, the company says it works with more than 400 independent agencies and is on track to be available in 10 states or more by the end of the year. To keep up, Harris says the company will be hiring more software engineers, product developers, data scientists and actuaries, with the goal of adding another 50 people to its team in the next year or so.
Long term, Harris says the company hopes to be in all 50 states, offering more than just home insurance. Along the way Openly will continue working with independent agencies, helping make the industry more technologically efficient and affordable.
"I truly believe that independent agents are the right solution for consumers and are the way that consumers will buy insurance in the future," Harris said. "Agents need to become more digital, they need to become more efficient, but they offer this great advice and choice to consumers. They are the future and we are one of the very few carriers that's building products specifically for them."