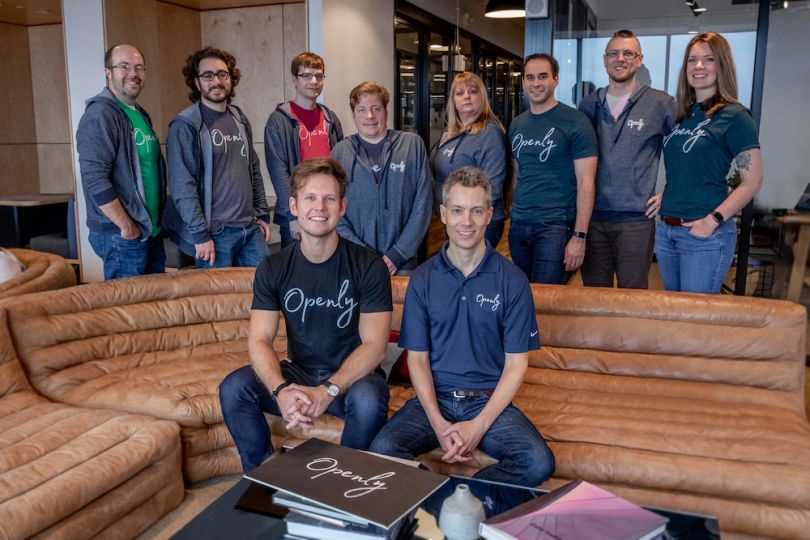 Companies have found uses for artificial intelligence in nearly every industry, from fintech to healthcare and transportation. Openly taps the technology to help its customers make educated decisions about one of their most important purchases — home insurance.
Openly combines AI technology with its team of insurance agents to find the best home insurance rates for its customers. Openly believes that artificial intelligence won't fully replace insurance agents, focusing instead on using it to make their jobs easier. With Openly's technology, insurance agents can generate quotes in less than 20 seconds.
"Some people in the tech world think that the term 'insurance agent' refers to a relic of the past, but they're wrong," Ty Harris, CEO and Co-Founder of Openly, said in a statement. "At Openly, we know agents add value by delivering objective advice and options to their clients. Our goal is to help agents as they work to modernize their businesses. We let them offer their customers better, faster and more economical products with comprehensive insurance protection for a wide range of needs."
On Tuesday, Openly announced that it raised $7.65 million in a seed funding round led by Gradient Ventures, Google's venture fund geared toward AI applications.
Harris and CTO Matt Wielbut co-founded Openly in 2017, before going through the Techstars Boston accelerator program in 2018. But the Boston-based team is about to expand its reach.
Openly plans to use the funding to expand its product offerings across the country. In the funding announcement, Openly also announced that its product is launching in Illinois and Arizona. Openly plans to expand to Massachusetts, Pennsylvania and Tennessee in the next couple months, and then four more states after that.
Openly will also use this new funding to develop more products in the future.
"The expertise that Ty and Matt share makes them the perfect team to tackle the challenge of modernizing home insurance. Openly offers a combination of pricing sophistication, cutting-edge technology, insurance expertise and innovation that is unparalleled in the industry," Zachary Bratun-Glennon, Partner at Gradient Ventures, said in a statement.