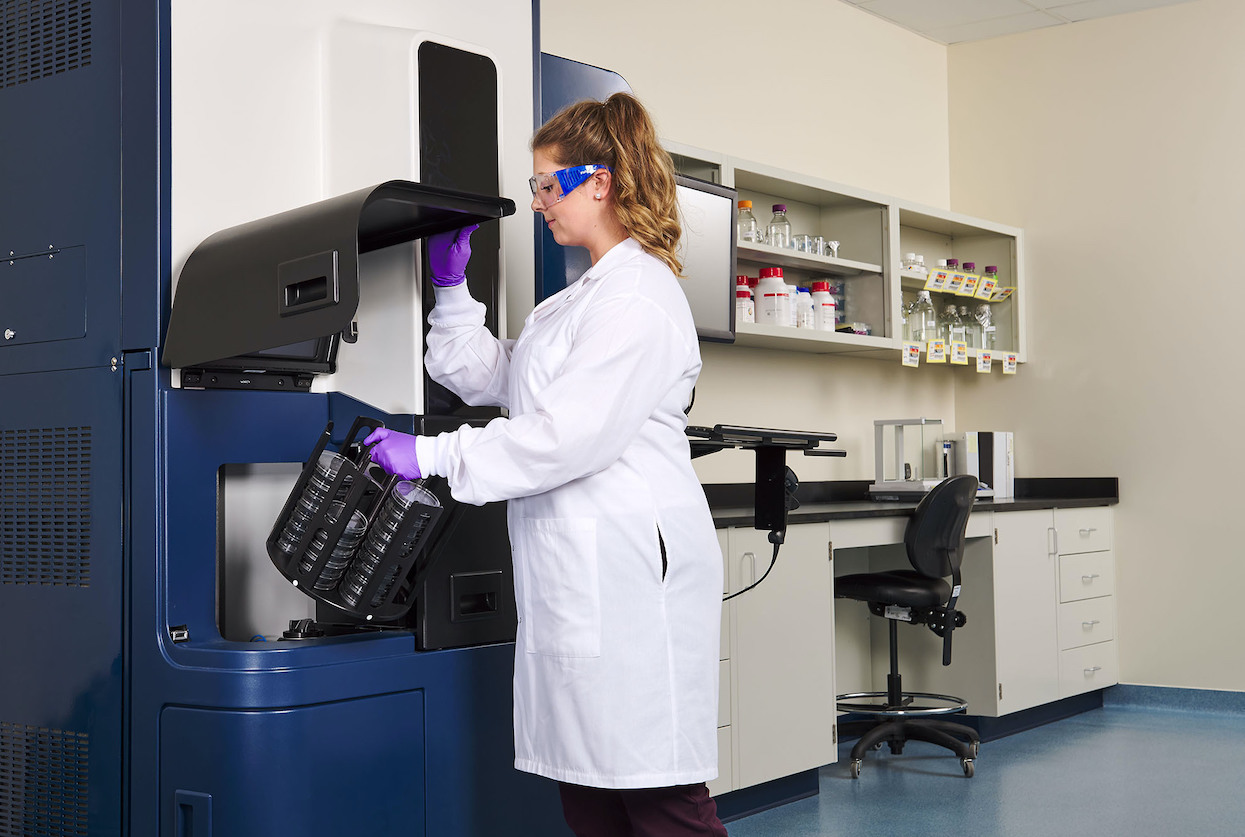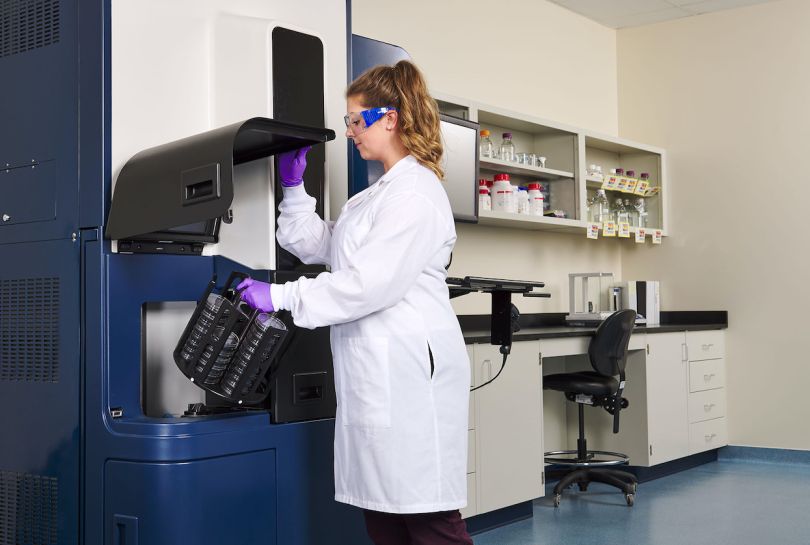 Rapid Micro Biosystems, a Lowell-based startup that does quality testing for drugs, sterile injectables, cell therapies and vaccines, announced Wednesday it closed on a $120 million funding round.
Testing for microbial contamination like bacteria, mold and fungi growth in these products is essential to this industry. Otherwise, the likelihood of patient safety issues, drug variability, recalls, lengthy investigations and potential shutdowns are much more likely. In fact, the number of drug and raw material recalls linked to this kind of contamination increased nearly fivefold between 2012 and 2019, according to the American Pharmaceutical Review, making Rapid Micro Biosystems' job increasingly important.
"Rapid [quality control] measures are even more critical today as many drug and vaccine manufacturers are accelerating the speed of manufacturing to unprecedented levels and expanding capacity," Rob Spignesi, the company's CEO and president, told Built In. "In the current environment, the COVID-19 pandemic has only served to accelerate the movement to shorten batch release manufacturing. The shift was already underway, and the pandemic has pushed the biopharmaceutical industry to accelerate their decision making related to improving conventional manufacturing strategies."
With its fully automated Growth Direct platform, Rapid Micro Biosystems is able to accomplish the otherwise time and labor-intensive process of microbial detection. Samples are placed inside the refrigerator-sized machine and their quality is analyzed in a six-step workflow, making it more quick and accurate than the traditional 16-step manual quality testing process.
According to the company, the Growth Direct device is able to accomplish an ordinarily 14-day test in about five to seven days. In other cases, results can be determined in as little as 16 to 24 hours. Plus, because the system requires minimal human handling and can be monitored remotely, the company's labs have been able to remain fully operational despite COVID-19 restrictions and a reduced staff. This places Rapid Micro Biosystems in a good position to lead the charge in ensuring whatever vaccine is manufactured in response to the novel coronavirus will be safe and of high quality.
This most recent funding will be used in several ways. First the company will be expanding its commercial, manufacturing and supply chain network capabilities, which means it will need to grow its team of about 130 people by about 20 percent, Spignesi said. Also, Rapid Micro Biosystems plans to roll out a "rapid sterility consumable test" to be used in conjunction with its Growth Direct system in the next year or so.
"This product will support the final release of products and will significantly shorten the supply chain by accelerating deployment of biologics vaccines and cell therapies to patients," Spignesi said. "Development of this rapid sterility test has been advanced through a multi-year partnership with the U.S. Biomedical Advanced Research and Development Authority for responsiveness to pandemic threats."