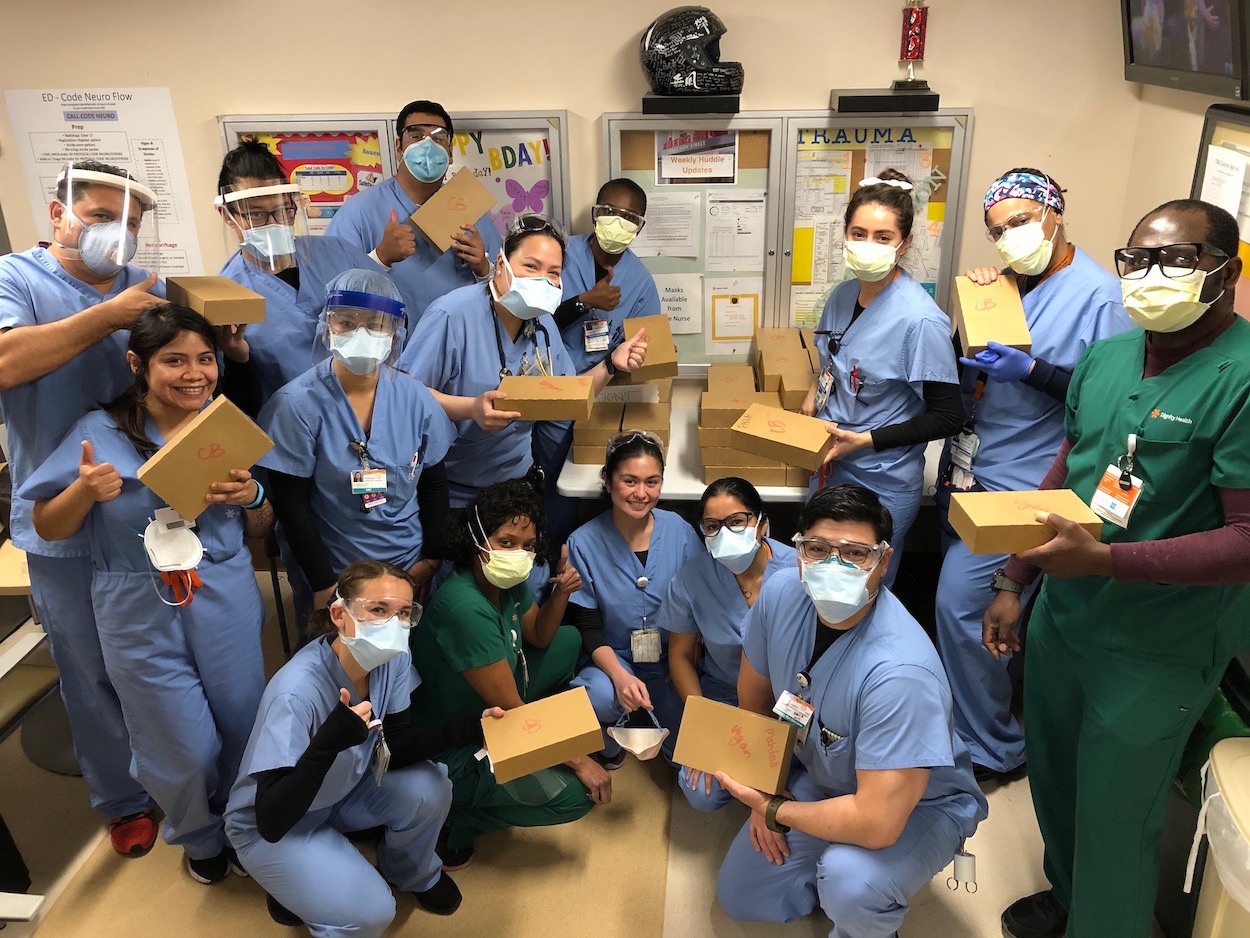 On Thursday, online catering marketplace ezCater announced the launch of a new initiative to provide meals to healthcare workers on the front lines of the COVID-19 pandemic.
The Feed the Front Line program aims to support struggling restaurants and healthcare workers by connecting the two. Anyone can go to the website and purchase meals at local restaurants to have them delivered to hospitals. Ten dollars feeds one worker, $300 feeds a whole unit and $3,000 feeds all the workers on a hospital floor. Plus, to support the restaurants, ezCater has waived commissions on all Feed the Front Line meals, meaning the restaurant will make 100 percent of the profits.
Just over a week since the initiative began, the company says it has already been able to send more than 20,000 meals to 145 hospitals across the country.
"ezCater feeds people at work and right now that means feeding the healthcare workers who are protecting us," Diane Swint, the company's head of marketplace, said in a statement. "With Feed the Front Line, you can order a meal in under a minute, and ezCater figures out how to get it to the hospital reliably. And, today, more orders are a lifeline for restaurants."
The company has a network of about 78,000 restaurants and caterers nationwide and can deliver to hospitals in 18 cities, from Boston to Dallas to Oakland.