It's no secret: Big data is a big deal. Last year, the International Data Corporation projected that big data companies would bring in $189.1 billion in 2019 — up 12 percent on 2018 figures. Everything we do both on- and offline now generates a wealth of digital data that companies can use to inform their next crop of products and services. Few facets of life leave a richer data trail than our interactions with medical providers and healthcare systems.
In addition to tracking an individual's health journey, electronic health records — a digitized paper chart — can be used en masse to optimize the workflows of medical service providers, survey the overall health of a population and measure the efficacy of certain drugs or treatments.
Long regarded as one of the country's biggest healthcare centers and now a hub for digital technology, it's only natural that Boston is the home of a number of local companies operating at the intersection of these two industries. Powerful software is required to extract value from complex healthcare datasets. Here are five companies taking on that challenge.
Dataset: A wealth of clinical knowledge and likely causes for symptoms of common illnesses. 
How they use it: Buoy Health builds a kind of chatbot that absorbs information about a user's symptoms, asks questions and then helps identify possible causes. The technology then directs users to the best method of care, helping take the strain off overused ER facilities. 
Company background: The company raised $15 million last August to expand into new markets, bringing its funding total to $29 million.
Dataset: Biofourmis collects patient data from existing databases, as well as its own wearable sensors.
How they use it: The company's artificial intelligence helps doctors — who can monitor the data through an app — create customized treatment plans for sufferers of heart disease. The company recently started using its technology to track body temperatures and respiration rates to monitor the health of COVID-19 patients. 
Company background: Founded in Singapore in 2015, Biofourmis moved its headquarters to Boston last year. The company has raised more than $40 million total. 
Dataset: Definitive Healthcare has massive databases packed with claims information from some 247 million patients. 
How they use it: Healthcare-claims data at population scale has a wide array of uses, and Definitive Healthcare has found most of them: mapping patient care journeys, population health demographics, referral patterns, disease patterns and plenty more. The goal is to help pharma, biotech and healthtech companies plan data-informed go-to-market strategies. 
Company background: Founded in 2011 and headquartered in Framingham, Definitive Healthcare now employs more than 400 people. The company has made four acquisitions, including analytics firm PatientFinder in January of this year.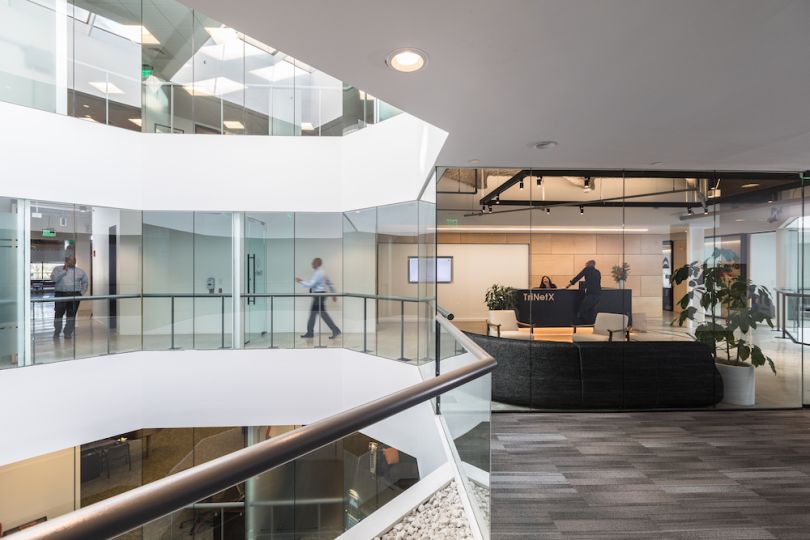 Dataset: Anonymized patient records from hospital and university research labs.
How they use it: Housed within hospital and research networks, TriNetX's software can inform logistics around clinical trials, including location and patient demographics. The company's software products help to evaluate the efficacy of drugs currently in circulation and extract information from research reports using natural language processing. 
Company background: The Cambridge company raised $40 million last March, bringing its total to $102 million. Pharma giants like Novartis, Sanofi and Pfizer all use TriNetX's services.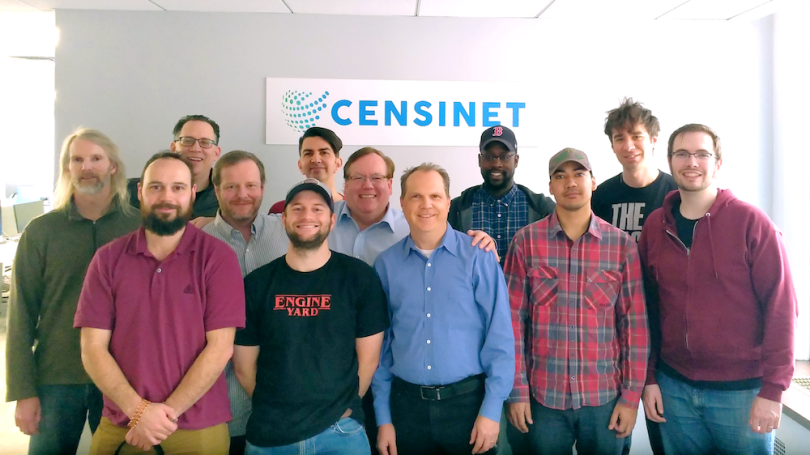 Dataset: Just about any dataset within a hospital system. 
How they use it: Health data is an increasingly lucrative commodity, making it an attractive target for cybercriminals. Meanwhile, the average hospital works with hundreds of third-party vendors on anything from health records to lab results — each with varying degrees of security. Censinet allows healthcare providers to monitor and analyze the security systems of all vendors and make business decisions accordingly. 
Company background: Censinet has raised more than $10 million since it was founded in 2017. Between them, co-founders Ed Gaudet and Peter Pavlovich have experience at local tech fixtures like Imprivata and Kronos, along with a number of startups.