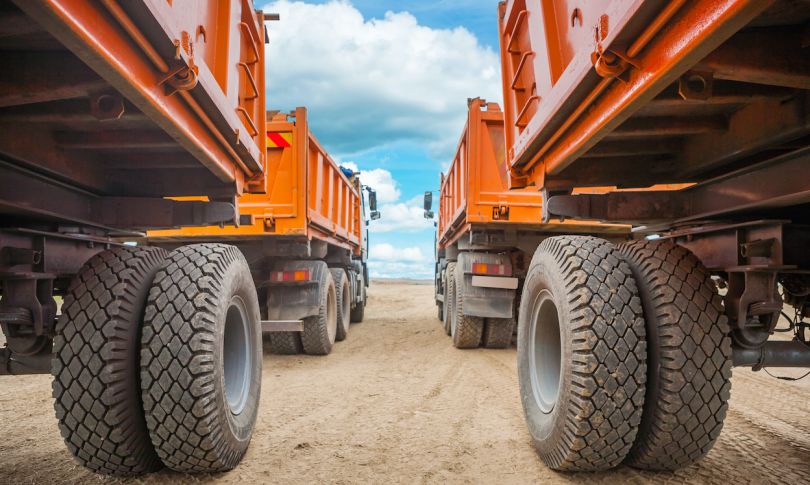 HaulHub, a tech startup out of Boston that focuses on the heavy construction industry, announced Thursday it raised $30 million in a Series B funding round led by T. Rowe Price Associates and Durable Capital Partners.
The company's cloud-based software handles all aspects of the supply chain, allowing construction companies to track its trucks and materials, automate its payroll and digitize its data all in one place. The aim is to help these companies run more efficiently and save money.
"HaulHub Technologies has proven it has the industry knowledge, depth of team and clear understanding of what is required to modernize the heavy construction industry in its approach to transportation management," founder and CEO Joe Spinelli said in a statement. "Now we need to step on the gas, and go even faster, helping our customers improve their workflows and scale their business."
The company says it plans to use this funding to hire engineers and innovate its platform.
Construction is a $10-trillion-a-year industry, employing about 7 percent of the world's working-age population, according to a McKinsey & Company report. It's also one of the least digitized sectors, making it ripe for innovation.
"HaulHub Technologies has tapped into a real and pervasive need in one of the largest and fastest growing markets in the world," Andrew Davis, the director of private investments of T. Rowe Price Associates, said in a statement. "The team has demonstrated its ability to succeed in the engineering construction market that is just starting to leverage innovative technologies and services to reduce costs, improve efficiencies and streamline processes."