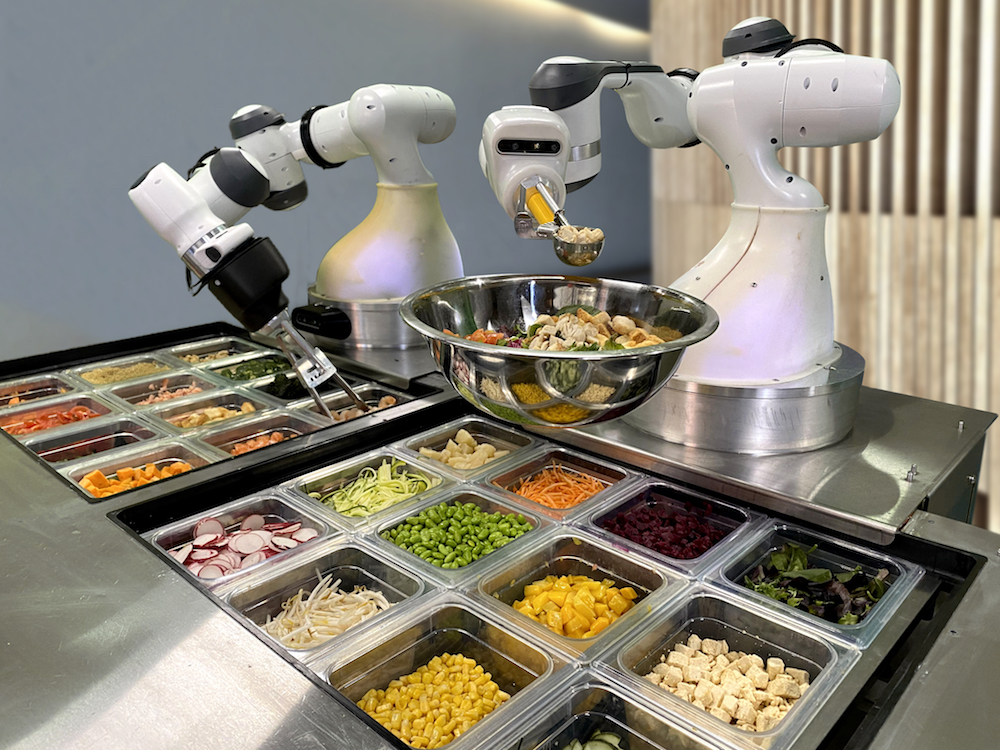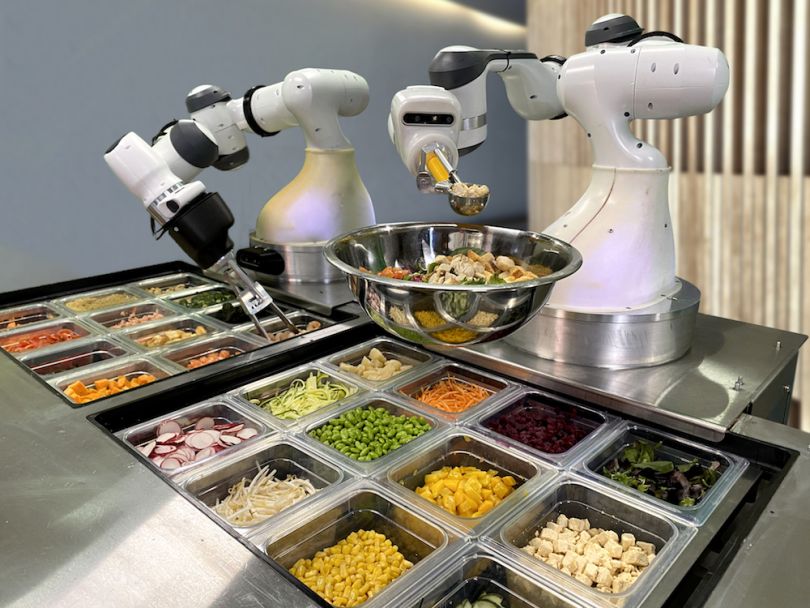 Would your salad or poke bowl taste any different if it were made by a robot? Probably not, but you may get it faster.
Dexai Robotics is building robots that use artificial intelligence to automate certain kitchen tasks. The company's flagship robot is Alfred, a robotic arm that can be attached to a counter and assemble bowls or similar meals using a variety of ingredients.
On Thursday, Dexai announced it raised $5.5 million in an oversubscribed seed funding round. The company plans to use this new investment to hire for roles in engineering, product and sales, in order to add more features to Alfred and bring the robot to more restaurants.
"Alfred can be dropped into existing kitchens because its artificial intelligence software recognizes its surroundings and adapts to the task at hand," Dexai CEO and co-founder David M.S. Johnson said in a statement. "Because Alfred uses standard utensils, it can make ice cream sundaes for one customer, quinoa bowls for another, and poke for a third. We're teaching robots how to 'see' and identify different objects and foodstuff, and prepare the delicious recipes that people already know and enjoy."
Alfred specializes in handling "deformable materials," which includes semi-solid foods like pico de gallo, sushi-grade tuna chunks and ice cream. Plus, the robot's AI can provide real-time analytics and recognize what people are ordering the most or when the supply of a certain item is running low.
The technology behind Alfred came out of Johnson's research at the Charles Stark Draper Laboratory, the Massachusetts Institute of Technology and Harvard University. Here, he was able to develop the software that allowed their robot to handle semi-solid materials, which hadn't been done before.
Johnson and Dexai's other co-founder and CFO Anthony Tayoun believe their creation can help solve one of the food service industry's biggest challenges — labor shortages — while also helping restaurants prepare food quickly, reliably and at a lower cost.
"Each restaurant operator I spoke with complained that their most difficult challenge is finding, training and retaining staff," Tayoun said in a statement. "We founded Dexai to address the 150,000-person labor shortage in the restaurant industry, so that restaurants can focus on hospitality and, by robots handling repetitive tasks, workforce satisfaction."