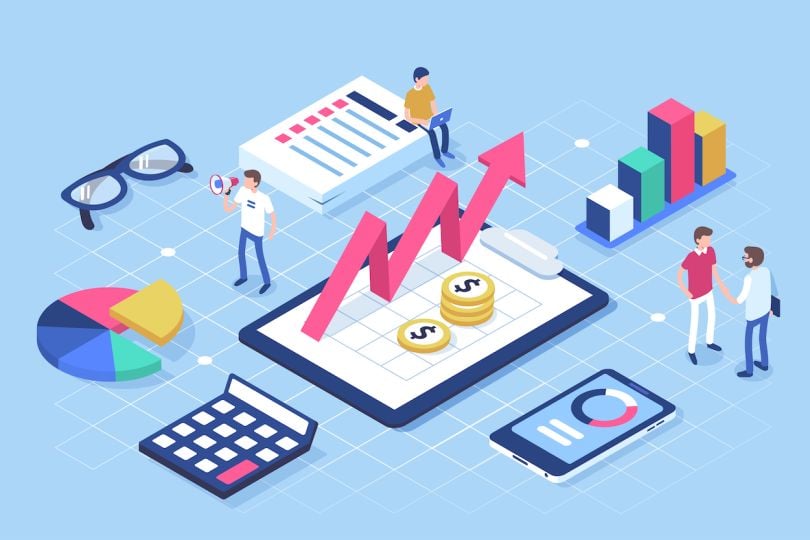 Plannuh, a cloud-based platform that helps marketing teams plan and manage their budgets, announced Thursday it closed on a $4 million seed round, bringing its total funding raised to $6.6 million.  
The Boston-based company aims to streamline the marketing process with its platform, bringing marketing plans, budgets and expense tracking under one umbrella in order to maximize returns on investment. The company claims the platform can save users between 4 and 24 percent of their overall marketing budget annually by streamlining these efforts.
"The problem we're solving is a really big one," Plannuh CEO and founder Peter Mahoney told Built In. "Marketing people spend $1 trillion every year in their discretionary spending. Most people agree that they waste about a quarter of it. So there's a huge, huge economic impact to improving that."
Mahoney says he came up with the idea for Plannuh after more than 30 years of working in the marketing field.
"I've personally felt this pain. We had lots of people working on pieces of their plan across the whole company and it was a real problem because everything was based on spreadsheets," Mahoney said. "One of the most important jobs you have as a marketing executive is to effectively deploy the capital to meet your objectives. That was very, very difficult to do with existing tools."
This most recent round was led by Glasswing Ventures and Gradient Ventures, Google's AI-focused VC fund.
"We're excited about that because it really ties the Boston economy and the Boston AI investment community to the global leading AI investment that you see in Silicon Valley with Google," Mahoney said. "It's a great emblematic partnership and I suspect you'll see more and more of that."
Mahoney says Plannuh will use some of this funding to hire locally and add another five or 10 people to its team, filling technical and customer facing roles. He says the money will also be put toward marketing and product development.
Looking ahead, Mahoney says he envisions Plannuh as part of a broader movement of AI technologies automating the way marketers plan and build and execute their strategies.
"We've started by applying these technologies to help with budgeting and planning, but there's a lot more that we can do," Mahoney said. "So the goal is to really build a system that will be a powerful, personalized AI-based coach to help marketing teams be more successful. That's the big idea."