A job search can often feel like a drawn-out process, but value alignment is worth the wait.
Employees who believe their company has a higher purpose than just making a profit are 27 percent more likely to stay at their jobs, according to a report by TinyPulse. Company mission and culture are often just as important to job seekers as salary and position title.
Excited about the prospect of streamlining approaches to managing kidney disease or using graph technology? Professionals from each of the following five tech companies told us more about their companies' missions and what unites teammates in the office. Besides a shared passion for assisting their colleagues, creativity and humility topped the list.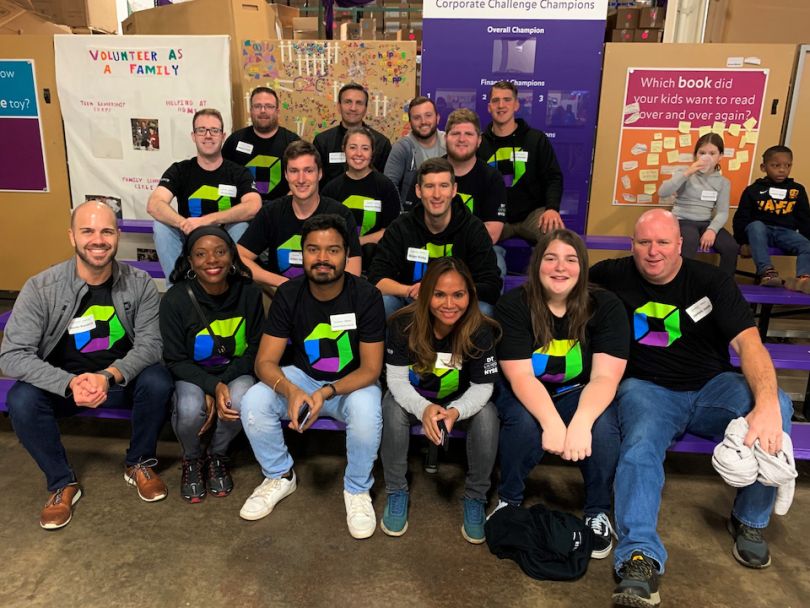 What they do: Dynatrace is an AI-based software intelligence platform that monitors the performance of applications for businesses in industries including financial services, aviation and many others. Solutions include microservices, container monitoring and advanced automation for DevOps. The company's more than 2,000 employees are spread across 50 offices in every continent besides Antarctica.
One thing that would surprise people about Dynatrace: Time allotted to give back. "We have a volunteer time off program to support activities that enhance and serve the communities in which we live and work," said Recruitment Marketing Specialist Betsie Hundt. "Dynatracers can volunteer up to 8 hours per calendar year toward an approved charitable organization. Time spent volunteering counts as a paid workday. Volunteer options range from serving meals in a soup kitchen, helping build houses with Habitat for Humanity, cleaning up a local highway or participating in Big Brother/Big Sister programs."
One trait all team members share: Creativity. "While our Dynatracers are each doing their part to provide the world with an efficient software experience, they are doing so with such innovation and creativity that each day is never the same," said Hundt. "New analytics, new partnerships, new code and thinking outside of the box together is what makes our employees stronger, faster and better."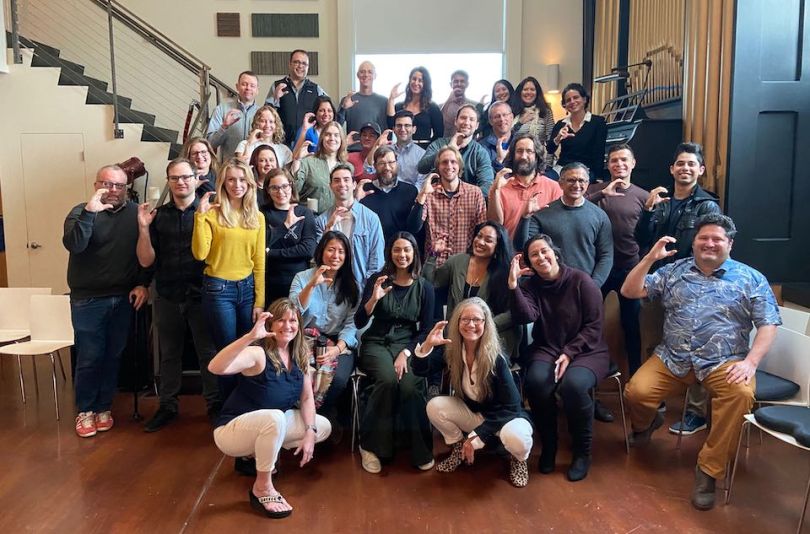 What they do: Cricket Health is working to provide personalized care to individuals suffering from chronic kidney disease and end-stage renal disease. Cricket identifies high-risk patients with data analytics, coordinates care with a multidisciplinary team and gives patients an interactive curriculum of educational content.
One thing that would surprise people about Cricket Health: The company often toes the line between being daring and playing it safe. "One of our cultural values is 'We dare mighty things,'" said Co-Founder and CFO James Chaukos. "In healthcare, there is a balance that we have to strike between being careful and being bold. We have to navigate that balance on a daily basis, but we take pride in our ability to do what is right for patients and still move quickly."
One trait all team members share: Humility. "We all roll up our sleeves when something needs to get done," said Chaukos. "We also strive to continue learning and growing. Even our most experienced team members are constantly looking for areas of growth. Humility also means that we encourage each other to stay grounded."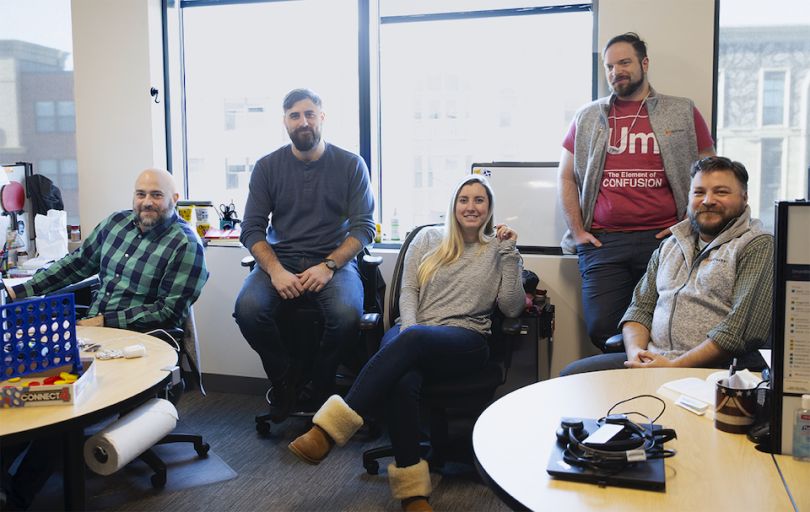 What they do: SmartBear provides tools — like API lifecycle management, code quality checks and continuous testing — that support the entire software development process. In August 2019, SmartBear acquired the Finland-based mobile DevOps company Bitbar to better test customer mobile apps. 
One thing that would surprise people about SmartBear: The company's solutions have supported software development at companies like Microsoft Adobe and Mastercard, as well as 22,000 others. "The applications that people use and rely on every day at some of the largest companies in the world have been planned, tested and built with SmartBear products," said Associate Solutions Engineer Dan Lagomarsino.
One trait all team members share: A shared love of tech and helping one another. "We want each other to succeed and will do just about anything to help each other out," said Lagomarsino. "Additionally, we all love technology and appreciate the role SmartBear plays in helping to build the future."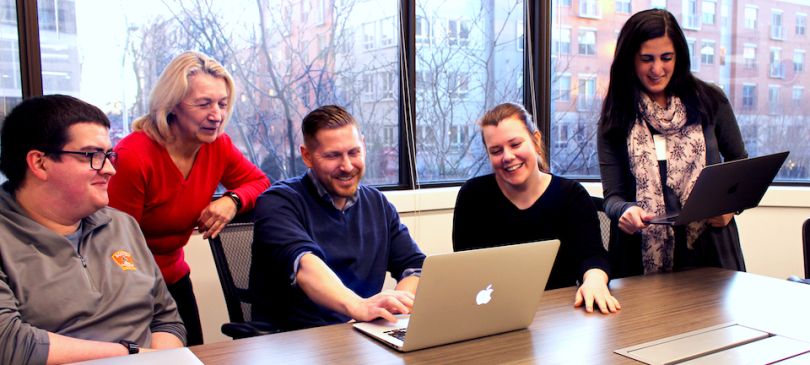 What they do: MineralTree automates the accounts payable processes of mid-market companies, nonprofits and accounting firms. Its software automates the entire invoice-to-payment system and integrates with many existing accounting systems. The company raised $50 million in funding in March 2019, which helped MineralTree expand their accounting system integrations and add new capabilities, according to a press release.  
One thing that would surprise people about MineralTree: Simplicity. "When accounting teams are faced with a software implementation to automate their accounts payable process, most envision formatting dozens of complex import files," said Director of Implementation and Sales Engineering Nick Rand. "But with our API-level integration, the process is more efficient. Our team is focused on creating a great customer experience that begins with easy implementations."
One trait all team members share: Embracing a culture of collaboration. "I love seeing the entire team working together to solve a problem, regardless of whose customer base it affects, said Rand. "MineralTree has always fostered this environment, which is much of the reason why I've succeeded here and have been able to progress into my current role."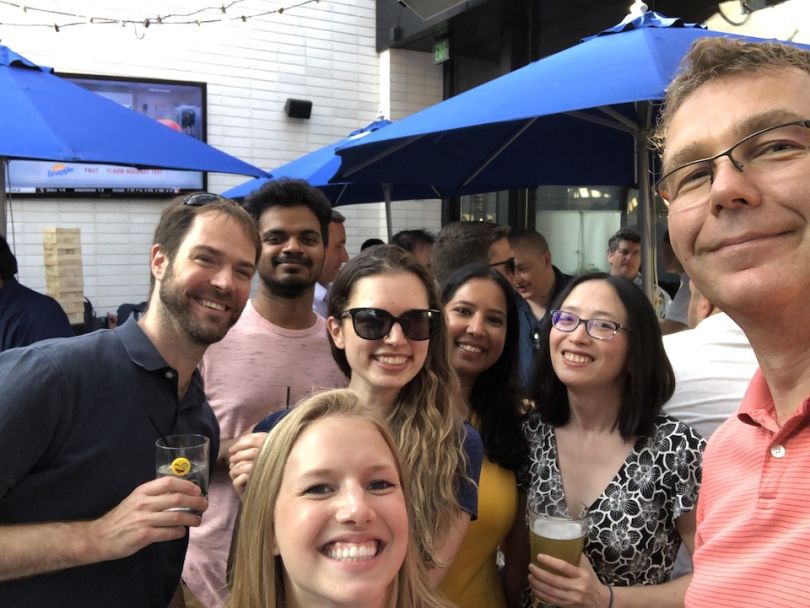 What they do: Cambridge Semantics helps entities in government, healthcare, insurance and other industries connect, analyze and manage their data sources with graph technology. Data analysts, data architects and business users can make decisions based on the data visualization and analytics the company's solutions provide.
One thing that would surprise people about Cambridge Semantics: Cambridge's age might surprise some. "We have been around for 12 years, even though we act and feel like a startup," said VP of Field Operations Jessamin Yu. "We have an established customer base and proven products. We spent our early years honing and crafting our product and then went to market."
One trait all team members share: Passion for what they do and for each other. "Everyone is encouraged to bring new ideas to the table and challenge existing conditions," said Yu. "We provide employees with the freedom and support to own their roles and catapult things to the next level. When you attract smart and passionate Boston technologists, it creates success."