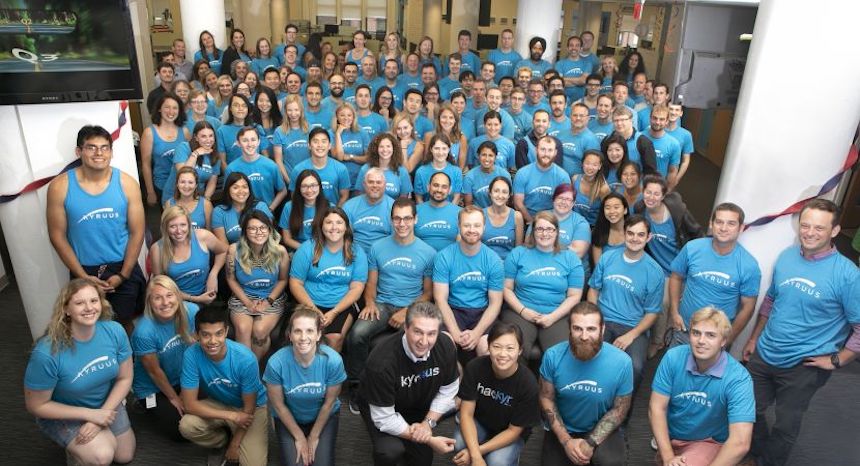 Healthtech startup Kyruus announced today that it raised $42 million in its Series D funding round. The new investment brings Kyruus' total funding to over $125 million since it was founded in 2010.
Too often, patients are paired with professionals whose specialties doesn't exactly line up with the patient's needs. At the same time, some patients are forced to wait weeks or months to meet with specific doctors, even though some time slots get under-booked. To fix that, Kyruus has created an online platform to help patients find the right healthcare professionals for their needs and manage scheduling appointments.
The company serves one in five of the country's healthcare providers and over 50 of the top 300 health systems. This new funding will allow the company to expand even further. Kyruus says it'll use the money to add new features to its platform, like routing support and schedule optimization. It'll also use the funding to seek out more partnerships with providers.
In order to do this, the company says it'll make 100 new hires in 2020, effectively increasing the employee headcount by 60 percent.
"At a time when disjointed point solutions are crowding the market, Kyruus' momentum reflects the value that health systems are placing on an enterprise-wide platform that enables them to engage and route their patients to the right care within the network," Dr. Graham Gardner, co-founder and CEO of Kyruus, said in a statement. "We feel fortunate to have developed our solution in partnership with many of the leading health systems over the last decade and are honored to now be in a position to connect more patients to the care they need across the globe."