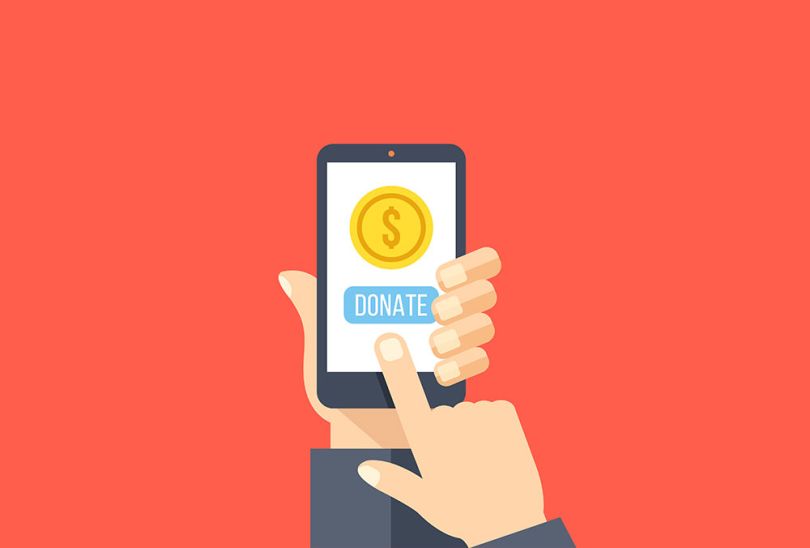 Barack Obama was the first candidate to leverage social media to great effect in his 2008 campaign for president, revolutionizing the way politicians advertise to voters. By the 2016 presidential election, the practice had become so popular that Donald Trump and Hillary Clinton spent a combined total of $81 million on Facebook ads alone. 
It didn't take long for us to find out just how powerful political advertising on social media is, but the 2016 election exposed the complexities associated with it — including the spread of fake news and malicious influence from other countries.
"The 2016 election really drew me in. I guess you could say I was triggered by not just the outcome but by this reality that social media — this thing I participated in and helped build — was really manipulated," said Jamie Tedford, a social media pioneer and Boston native.
He felt that the voices of average Americans — the "real voices" — weren't being heard. So, he started Booster, a crowdfunding platform that allows anybody to "boost" (conduct an ad buy for) any political social media post. The software's launch was announced yesterday.  
Boosting has become an important part of the social media landscape because it significantly increases the number of eyeballs on any given post. It's much more powerful than simply sharing or retweeting something.
"Unless you have, you know, 10,000 followers on Twitter, you're sort of screaming into the wind. If you share something that seems really important to you without an audience, there's just not a whole lot of impact," Tedford said. "Sharing is caring, but boosting is better."
Tedford designed Booster with the guidance of some private investors and an advisory board of several respected Democratic strategists, including MSNBC contributor and former communications director for Hillary Clinton's 2016 campaign, Adrienne Elrod, and author Minyon Moore, who was recognized as one of the "100 Most Powerful Women in Washington."
Booster was designed for ease of use. When a user comes across a political advertisement on Facebook or Instagram they find important, all they have to do is link Booster to their social media account, give a small amount of money to boost the ad (through payment processor, Stripe) and post it. Like other online fundraising sites, Booster makes its money by charging a small fee for each transaction.
While the money used to boost the ad is technically earmarked for that given political ad, Tedford says it is treated like any other cash donation. That money goes directly into a given candidate's bank account and can impact other aspects of a campaign, like who qualifies for debates, for example.
To mitigate the spreading of fake news or ads manufactured by other countries, Booster is in coordination with efforts social media platforms have made to correct the weaknesses revealed in 2016. While Twitter outright banned political advertising, Facebook created a fairly stringent verification system to ensure the authenticity of an advertiser. 
"Our safeguards are really the safeguards that the platforms create," Tedford said. "Once they're authorized to run ads, they authorize us to effectively manage the ad process in conjunction with people on their team." 
Booster is also home to the 2020 Presidential Spend Tracker, which delivers quarterly reports on how much money presidential candidates are spending on social media. The tool also monitors dollars spent targeting specific genders, ages and geographic locations. The information is meant for both curious constituents and politicians themselves.
"Say Trump is spending X in these areas, if you're going to compete with that, let us help you think about how you increase your digital spend and do it in conjunction with your biggest advocates," Tedford said. 
Booster is based out of Boston and has offices in New York and Washington D.C. Essentially all of the company's efforts are spent looking at the 2020 presidential race, but Tedford predicts this software has applications beyond politics.
"It really could lead to this whole new, very tangible way of advocating for things you care about," Tedford said. "Everything you support. Every candidate, every small business, every influencer, every bit of music. If you have the power to help get them more exposure — which almost everyone needs and wants — then you could imagine this micropayment platform that allows you to do just that."