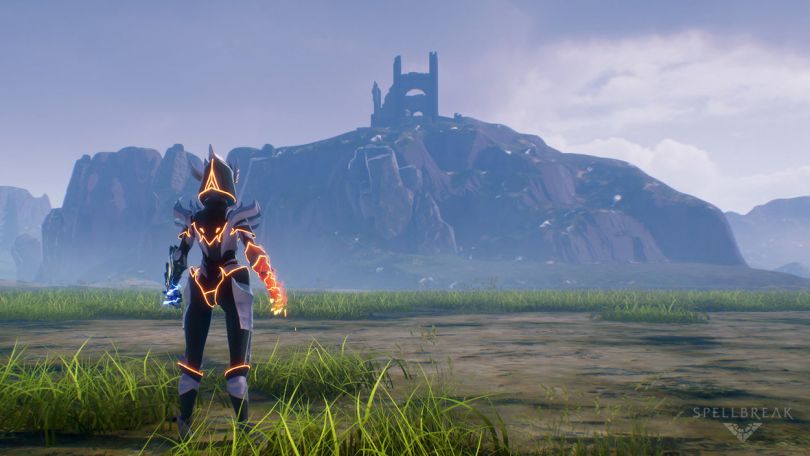 Proletariat's fantasy battle role-playing game Spellbreak won't debut until next year, but the company made headlines this week when it brought in $20 million in venture funding to ramp up development and grow its team. 
The Series C round was led by Take-Two Interactive Software, Inc. Existing investors Spark Capital and FirstMark Capital, as well as other unnamed investors, also participated.
In conjunction with the round, Michael Worosz of Take-Two will join Proletariat's board of directors. 
Founded in 2012, Proletariat is comprised of industry veterans from Harmonix, Turbine and Insomniac, known for making "Rock Band," "Lord of the Rings Online" and "Spider Man," respectively.
The company stands out for its transparent development process  — the Spellbreak website blog, for example, breaks down each phase of game development in terms of what's been achieved, what's in the works and what's coming next.
That commitment to transparency sparked innovation, as well, the company said in a news release. The studio's extensive use of live development streams led to Streamline, a third-party game with features for streaming broadcasters and viewers built right into the gameplay. Proletariat also found success with its first major title, the massively multiplayer mobile game World Zombination, which gained millions of players globally. 
Now, Spellbreak is in closed beta as the company gathers feedback from select users. 
"We've been looking for the right industry leaders to work with to help us take Spellbreak and Proletariat to the next level," Proletariat CEO Seth Sivak said in a statement. "Michael and Take-Two bring a wealth of experience that will be vital as we expand the team, ramp-up development and prepare to self-publish Spellbreak next year for audiences around the world." 
In light of the new funding, Proletariat will grow its team from 50 people to more than 100, Sivak told Built In.
"We're looking for great, experienced game development professionals as well as energetic entrepreneurial junior candidates," he said.
The company currently has 13 open positions listed on its website, including four engineering roles. The company's total funding is $26 million, according to Crunchbase.