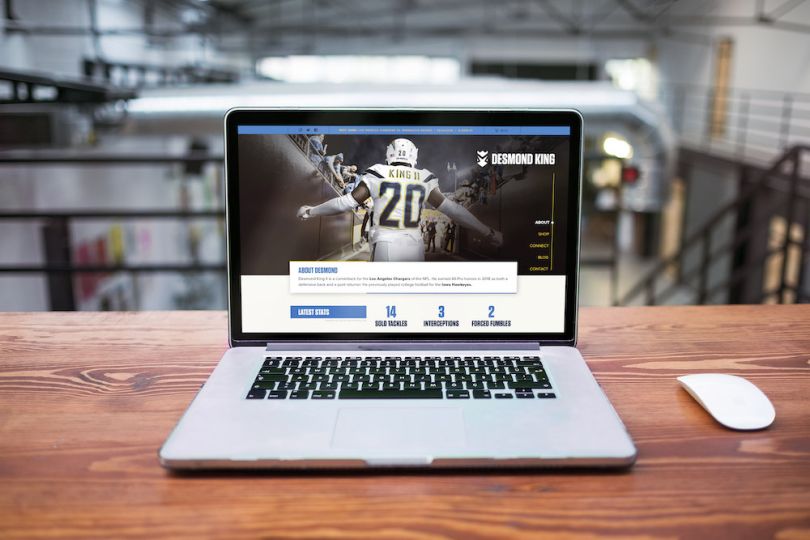 Being a professional athlete while also building your own brand — which is how lots of athletes make the bulk of their money — can feel like working two jobs at once. 
Most professional athletes don't have the time or the experience required to focus on their branding strategies and efforts. And that's why Million Studio set out to help professionals market themselves during their careers, and after, with their content automation platform. 
Here's how it works: Million studio pulls from APIs that they use with professional sports leagues to create content for professional athletes' social media accounts, blogs and newsletters.
"A lot of these players are sitting on a ton of fans and don't know who their fans are or how to reach them," president and co-founder Zachary Jonas told Built In. "We help the athletes build brands for themselves." 
Million Studio attracts professionals through word of mouth or by working agents' rosters. The company has a number of athletes on its advisory board, including NFL player Dominique Easley of the Los Angeles Rams, and people in their network that have helped build their momentum. They work with both current and retiring athletes.
"We are empowering athletes to become more effective marketers by building out their digital presence," Jonas said. 
Million Studio was founded using Nick Lemieux's winnings of $57,000 from the sports fantasy site DraftKings — and the fundraising has gone full circle as Million Studio locked in DraftKings' CEO, Jason Robins, to invest in its seed round. 
Other investors in the $350,000 round include former New Jersey Devils player Bryce Salvador and Spencer Dinwiddie of the Brooklyn Nets.
With the latest funding, the company plans to build out a virtual CMO for athletes and expand outside its two main leagues — NHL and the NFL — into basketball, baseball and e-sports. 
The company currently has 6 employees sitting in Boston. After closing the seed round, the company hopes to get to 15 people. The hiring will mostly be in engineering and product development.