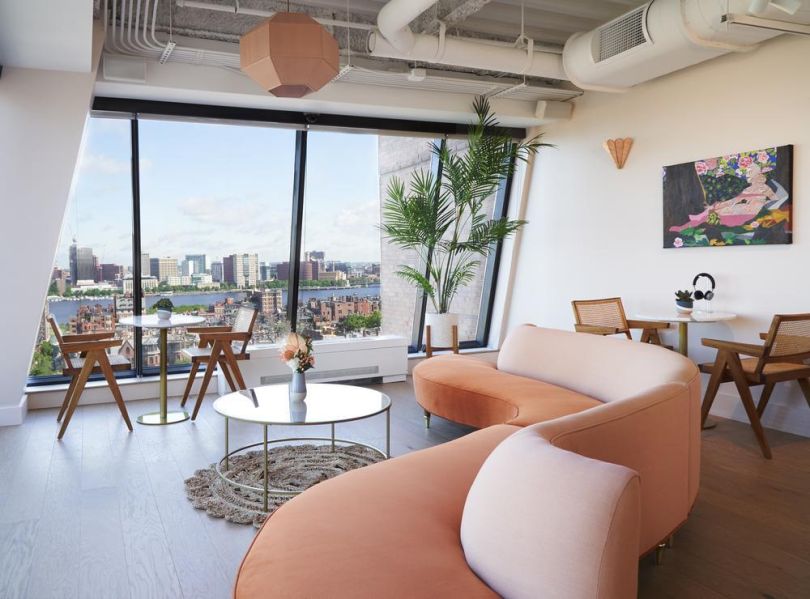 Built on the legacies of the historic women who came before them, it was only a matter of time before The Wing brought its concept to one of America's most storied cities: Boston.
The women-focused coworking space announced on Monday that it has opened its newest location in the Back Bay neighborhood of Boston. Following in the footsteps of luminaries like Ida B. Wells and networking groups like the Lady Flashers, The Wing's spaces are designed to bring women together and empower them. In the organization's own words, it's a space for "Girls doing whatever the f*** they want."  
Boston marks the coworking network's eighth location, joining cities like New York, San Francisco, Washington, D.C., Chicago and L.A.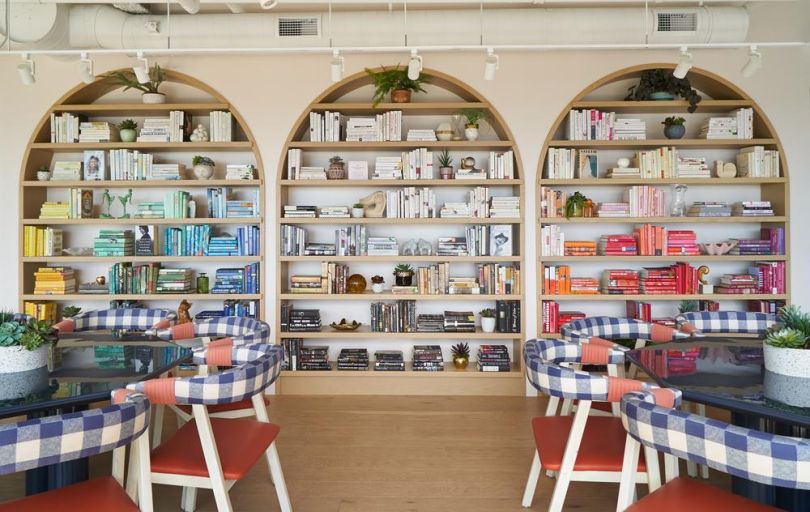 The Boston location features a 10,500 square foot space that pays homage to the original women's colleges that spawned from New England, like Radcliffe, Wellesley, Smith College and Mount Holyoke. The rooms reflect that history in their rich tones of hunter green, deep yellow and navy. The quiet room comes equipped with long tables like what would be found in old university libraries, while the center features a long, winding staircase like those in the colleges' residential buildings.
In addition, the space features art galleries from women artists in Boston, a lending library supplemented with books from Boston's Brookline Booksmith, Rizzoli and New York's Strand Bookstore, and a cafe featuring food from local women chefs.
The Wing has also partnered with local nonprofits like Dress for Success Boston and The Barbara Lee Foundation, and signed on to the 100% Talent Compact, an employer pledge to close the gender pay gap in Boston.
Membership runs $185 a month for just the Boston location or $250 a month for access to all city locations.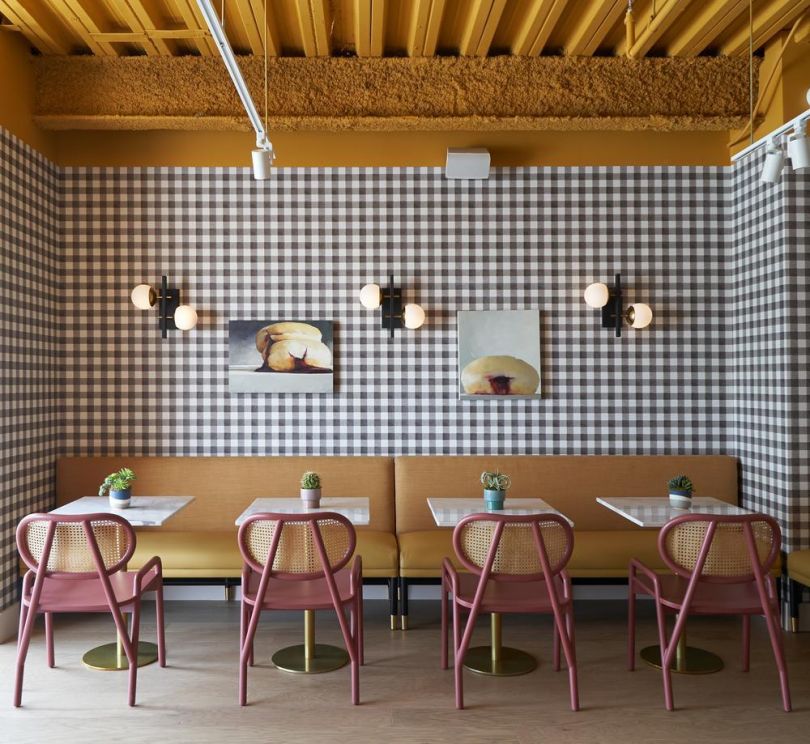 MORE THAN JUST COLD BREW
The Wing launched in New York in 2016 with the mission of empowering women through community. The idea is modeled on the women's working clubs of the 19th and 20th century, like the Lady Flashers and Lady Millionaires. Since then, they've accrued more than 8,000 members and made waves by hosting speakers like Hillary Clinton, Alexandria Ocasio-Cortez and Stacey Abrams.
The company also runs No Man's Land, a multimedia platform featuring a magazine and a women's history podcast.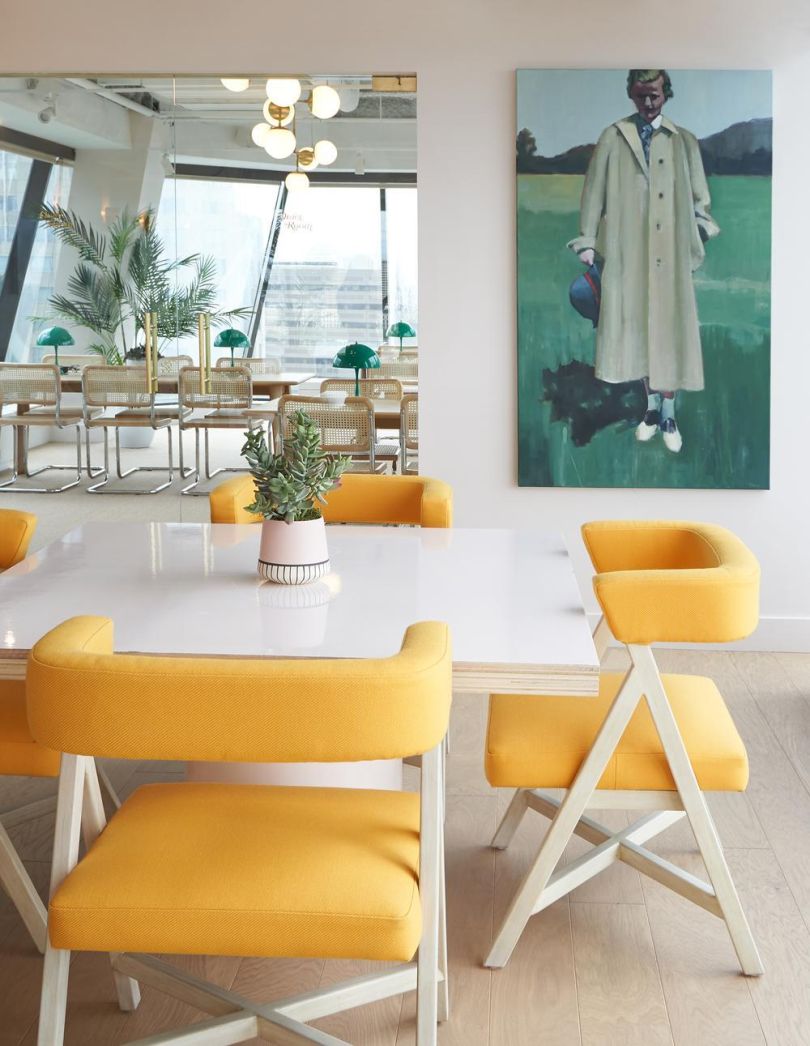 The company has raised more than $117.5 million in funding for its efforts and has plans to open up four additional coworking spaces in locations including Toronto and London. The Wing announced the opening of its Chicago space on April 11.
The Wing adds another voice to the Boston-area's diverse selection of coworking spaces. The Beantown also features Venture Lane, a tech hub and accelerator for early-stage startups with a mid-century vibe, Workbar, an eco-friendly coworking space, The Yard, which emphasizes a zen-vibe, and Industrious, a space with old-school charm.