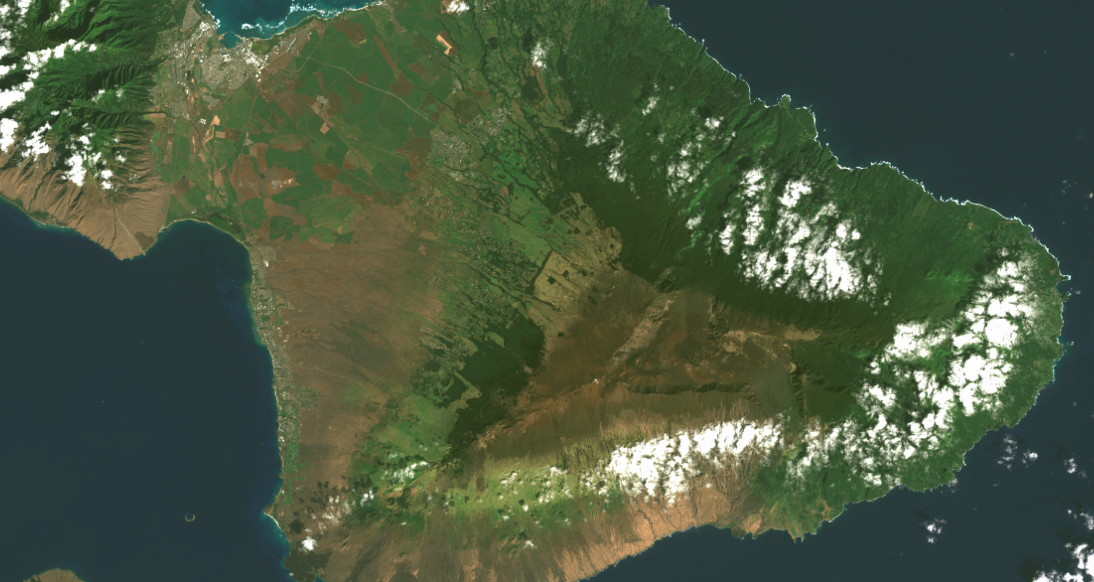 In 2016 the United States produced over 15.2 billion bushels of corn and 4.06 billion bushels of soy, making corn and soy two of the most widely produced crops in the country.
This type of yield translates into hundreds of billions of dollars, affecting the lives of over three million U.S. farmers, as well as thousands of decision makers in finance, insurance, agribusiness and government.
With so much at stake, the importance of accurately predicting crop yield can't be overstated — and yet even five years ago, only large corporations and governments had access to the type of computing and storage power to do so.
In recent years, however, distributed databases and cloud computing have changed that. And tech startups have started to take notice.
TellusLabs, a Somerville-based company, combines decades of satellite imagery, a nuanced machine learning platform and a multidisciplinary team to answer critical and time-sensitive economic and environmental questions for high-value sectors like corn and soy.
And so far, the young startup is off to a pretty impressive start.
In 2016, the company's flagship product Kernel predicted the United States Department of Agriculture's final 2016 corn and soy yield report two months ahead of publicly available in-season forecasts and came within one percent of the final outcome.
"We were able to forecast how the year would end more accurately and earlier than anyone else in the world as far as we know," said David Potere, co-founder and CEO. "We did it as a demonstration to show that the technology we're building has value."
The company uses daily, public satellite observations from dozens of government and commercial spacecraft to capture and analyze the always-changing planetary environment. Massive amounts of information are fed into distributed databases and computed into meaningful representations of reality that are problem-specific.
Currently, over 600 people globally rely on TellusLabs's data, and Potere expects this number to grow as TellusLabs broadens its market reach and product suite.
Just after the USDA's final report came out, TellusLabs announced a $3.1M round of funding in January, which the company plans on using to expand their technology to new markets like Brazil, Argentina and Paraguay in South America.
Brazil and the United States alone account for 80 percent of the world's soybean exports, so Potere said TellusLab's expansion will have far-reaching economic implications.
"This sector that we are in, which people call 'New Space' is moving very fast," Potere (pictured below) said. "People have realized that being able to look at the Earth from space equals real commercial opportunity."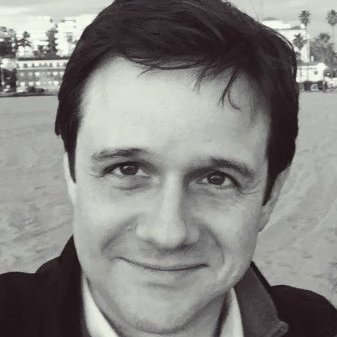 Potere said what gives TellusLabs its competitive edge is its human expertise.
The startup considers itself an applied sciences company that uses practical, results-driven science and engineering to make its product. To Potere, this starts with its diverse team of six, who have backgrounds in meteorology, remote sensing and plant physiology, and more.
"Our belief is that world-class forecasts and insights come from deep human expertise as well as machine learning," Potere said. "A machine-led answer is never going to be as good as a human-machine hybrid. In our case, we bring over one hundred years of scientific experience across agriculture, agronomy, meteorology and geography, and use a heavy hand before putting data in touch with machine learning."
Potere first fell in love with satellite imagery after graduating from Harvard University while serving as a Lieutenant in the U.S. Navy. His interest in the possibilities surrounding 'New Space' prompted Potere to earn a Master's in geography from Boston University and a PhD in demography from Princeton University, where he learned how to map cities using geographic information systems, satellites and census data.
After graduating from Princeton, Potere worked for Boston Consulting Group for seven years as the North American lead for BCG's global data science practice before he realized there was a business opportunity he wanted to pursue.
"I saw the opportunity to serve Fortune 500 comps and players all throughout the economy with insights that were possible through NASA's information," Potere said. "The tools just didn't exist."
Eventually, Potere said he'd like to expand the company's offerings beyond corn and soy to monitor crops like coffee, sugar and wheat. Beyond agriculture, Potere said the opportunities are expansive.
"Anything with sunlight on it is observable from space," Potere said, saying one day TellusLabs could be involved with everything from forestry and resource management to urban planning.
At the end of the day, Potere said the best part of his job is that using space imagery and machine learning to predict economic and environmental outcomes is a very objective business.
"It's like sports," Potere said. "There's a score. We finished our first inning last summer and we came out strong. Having the right answer isn't always enough, but we are equally committed to building insights and platforms that help our customers make better decisions."
Photos via company
Know a company worth profiling? Let us know or tweet us @BuiltInBOS