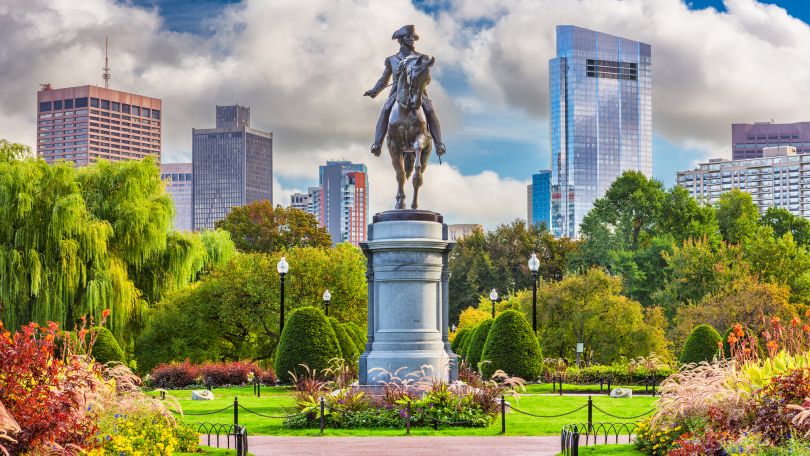 April is barely two weeks old, but VC firms have wasted little time showering Boston tech companies with funding. Last week, seven tech companies raked in a total of $233 million in funding for everything from emotional AI to a voice-based medical diagnosis tool and DNA testing for dogs. Read on to learn more about the rounds:
1. Klaviyo, $150M Series B, April 8.
What they do: Founded in 2012, the Boston-based company helps e-commerce brands reach potential customers through personalized email marketing campaigns.
The round: Klaviyo is on track to grow — and fast. The company plans to use its latest round to expand its team. They currently have 40 open positions on Built In Boston, and aim to home in on adding engineering, design and customer-focused roles.
2. Affectiva, $26M Series B, Thursday, April 11
What they do: Born out of an MIT Media Labs project in 2009, Affectiva builds human perception AI, or AI that is better at understanding and interpreting human emotions.
The round: Affectiva plans to use the round to bring emotional AI to the automotive industry, helping developers create autonomous vehicles that understand the people inside their cabins. The funding will be used to scale its research and development team, adding on machine learning, computer vision, data science and embedded systems engineers.   
3. Robin, $18M Series B, Monday, April 8
What they do: Robin builds a SaaS tool to help businesses manage resource scheduling and space management.  
The round: Robin has not commented on its most recent round, for which the company submitted a regulatory filing last week.
4. Sonde Health, $16M, Series A and debt financing
What they do: Sonde Health develops a voice-based technology platform that enables doctors to monitor and diagnose mental and physical conditions. The technology is designed to use microphones and speakers, like those on smartphones, to record a voice and then provide an acoustic analysis.  
The round: Sonde plans to use the round to expand the product's capabilities across multiple health conditions and device types, and to bring its product to the market, according to a statement from the company.    
5.  Jebbit $12M Series B, Monday, April 8
What they do: Jebbit provides a data platform that allows companies to create interactive mobile experiences that are designed to engage, understand and convert users.
The round: The Boston-based company plans to use the round to grow its team and invest in its product, according to a press release.
6. Embark Veterinary, $10M Series A, Thursday, April 11
What they do: Founded in 2015, Embark Veterinary provides DNA testing for good dogs. The tests are designed to help dog owners optimize nutrition and exercise, detect allergies and mitigate hereditary conditions for their pets.  
The Round: The company plans to use its round to build out its database of canine DNA for genetic disease research.
7. ClimaCell, $7M Series C, Tuesday, April 9
What they do: ClimaCell provides real-time, location-specific weather updates using everyday wireless signals, connected vehicles and IoT devices, airplanes and more. The company's forecasts can also be used in developing countries and other areas that have insufficient infrastructure to provide meteorological data.  
The round: SB Energy Corp led the investment in ClimaCell and plans to incorporate the company's weather forecasting system to devices in the renewable energy industry, according to a company-issued statement.