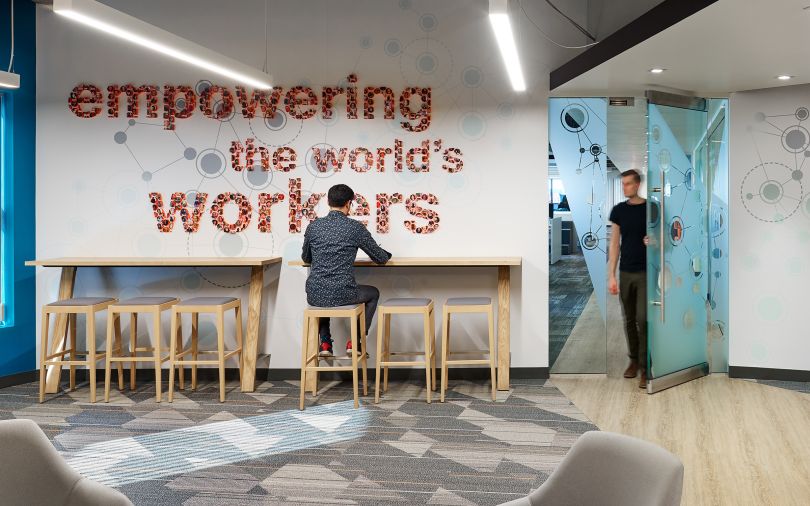 Jobcase, the social media platform helping job seekers navigate the future of work, was born out of the 2009 financial crisis to help people find jobs. Ten years later, the Cambridge-based company is still delivering on that mission with a recent round of $100 million in growth equity.
The startup is dedicated to advancing the careers of their 100 million registered members, also known as "Jobcasers," who use the platform to find peer-to-peer advice, job opportunities and other career resources.
Jobcase, which officially launched in 2015, plans to use the round led by Providence Strategic Growth to enhance product development and services.
"We are proud to help expedite Jobcase's mission to empower people in their pursuit of a happy and meaningful work-life," said PSG CEO Mark Hastings in a statement. "Jobcase's unique approach that prioritizes community has catapulted the company to its position as an industry leader. The company is well positioned to fulfill the pressing need for connection in this space both domestically and abroad."
Technological changes on the horizon include improving machine learning architecture to provide more relevant content to members, as well as accelerating connections, community building, integrations and APIs. The end goal is to help Jobcasers, many of whom are in service or blue collar industries, connect with employers in a quick and easy fashion.
"At its core, Jobcase is a platform where people help people."
"We will keep building out tools and support for community building and connections through the platform," said Jobcase CEO Fred Goff. "It's not just about networking, which can be static and impersonal. Real support comes from the community."
According to Goff, what makes Jobcase unique is its machine learning-powered platform, which is used to help people find jobs tailored to fit their needs, as well as enable them to create communities with real people.
"We think machine learning is best when harnessed to help people, not displace," Goff said. "That's the core of what we are building to empower our members and our community."
All of that growth has led to other big wins for Jobcase. The 180-person company has doubled its headcount in the past year. They are the fourth largest online career resource in the country and their technology has also been tapped to fuel over 100 job sites, according to the company statement.
"At its core, Jobcase is a platform where people help people," Goff said in a statement. "Often, the future of work can be intimidating to individuals. Jobcasers stand stronger together."
In addition to helping jobseekers find work, Jobcase is committed to helping the disadvantaged: the fast-growing startup provides pro bono services to nonprofits like the Chicago Urban League.