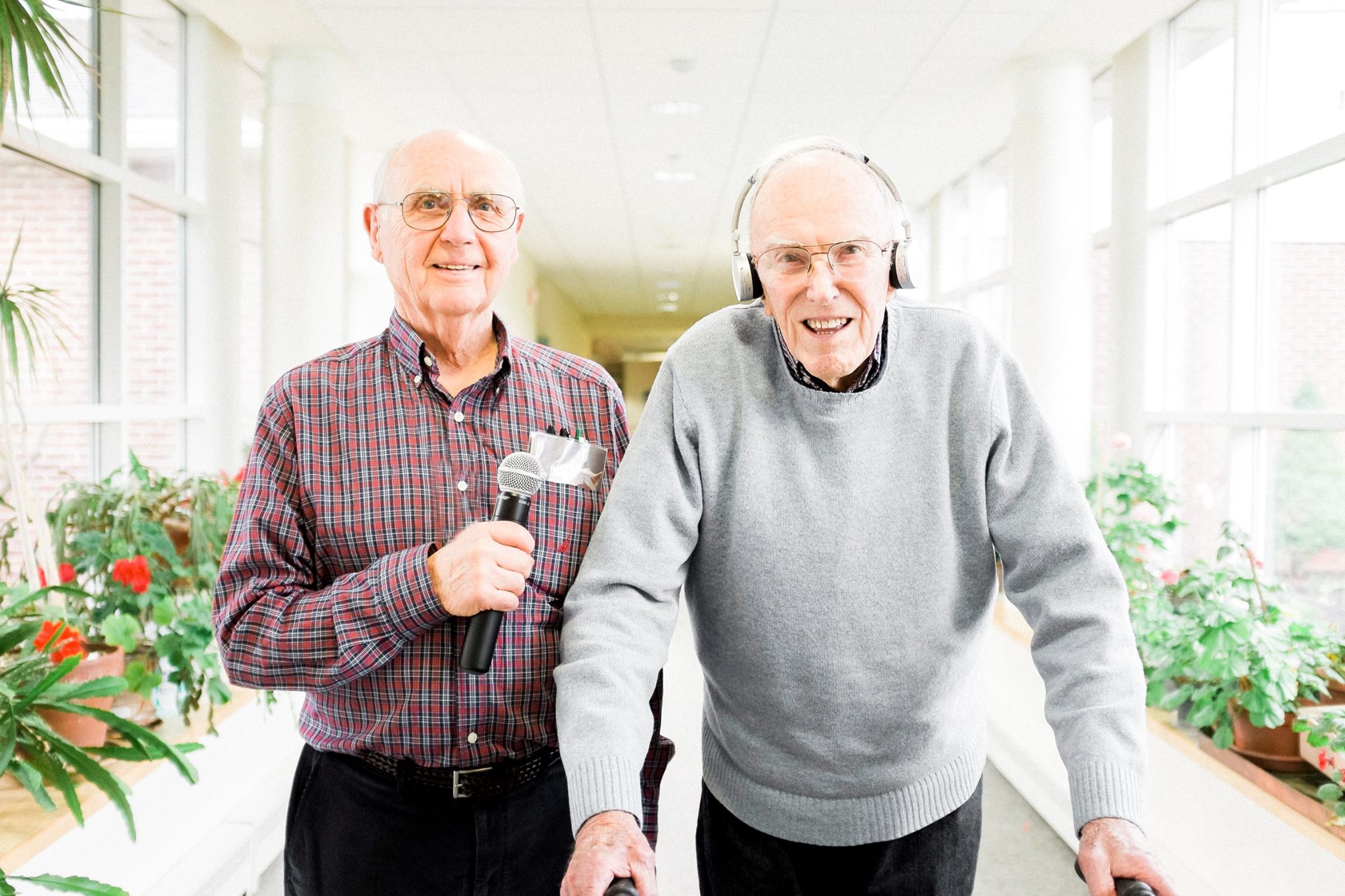 Hearing loss does more than prevent adults from communicating with one another — studies show it can also impact mental health, contributing to social isolation, depression, dementia, and even likelihood of falling. And unfortunately, nearly 80 percent of people will have some hearing loss by age 85.
Luckily, there's a local company working to mitigate the effects of hearing loss with wireless headphone systems, which help seniors in living communities tune into discrete audio sources — and they just raised $5 million to continue working on their mission.
Our mission is to end social isolation for vulnerable, at-risk individuals."
Eversound announced a $5 million Series A financing this week, led by Ron Feinstein, with participation from Shelter Group, Red Bear Angels and 10X Ventures. Jake Reisch, co-founder and CEO at Eversound, told Built In Boston the funding will be used to enhance the capabilities of their technology and to expand to new locations across the Midwest.
Currently, Eversound is used by hundreds of senior communities across the United States.
"Our mission is to end social isolation for vulnerable, at-risk individuals," Reisch said. "Every day, we learn of more older adults being empowered by our technology. Now was the right time to partner with an experienced team of investors to expand our impact to more communities."
Eversound's headset microphones come with a wireless transmitter and a personal volume dial so users can fine-tune their personal listening experience, hearing what's going on around them clearly.
Geared toward seniors living with hearing impairments or hearing loss, the headphones can connect to any audio source, including their community's A/V system, television, music player devices and more.
So far, Eversound appears to be having a positive impact on its users: According to Reisch, preliminary studies at LCB Senior Living found 18 percent fewer residents fell asleep during programs and there was a 28 percent increase in engagement across their group activities.
Eversound hopes to reach nearly 1,000 communities by the end of 2019. The company employs 20 people in Downtown Crossing, and is currently hiring for sales and marketing positions.
"Our goals for 2019 are to double the number of communities that are Eversound connected," Reisch said.