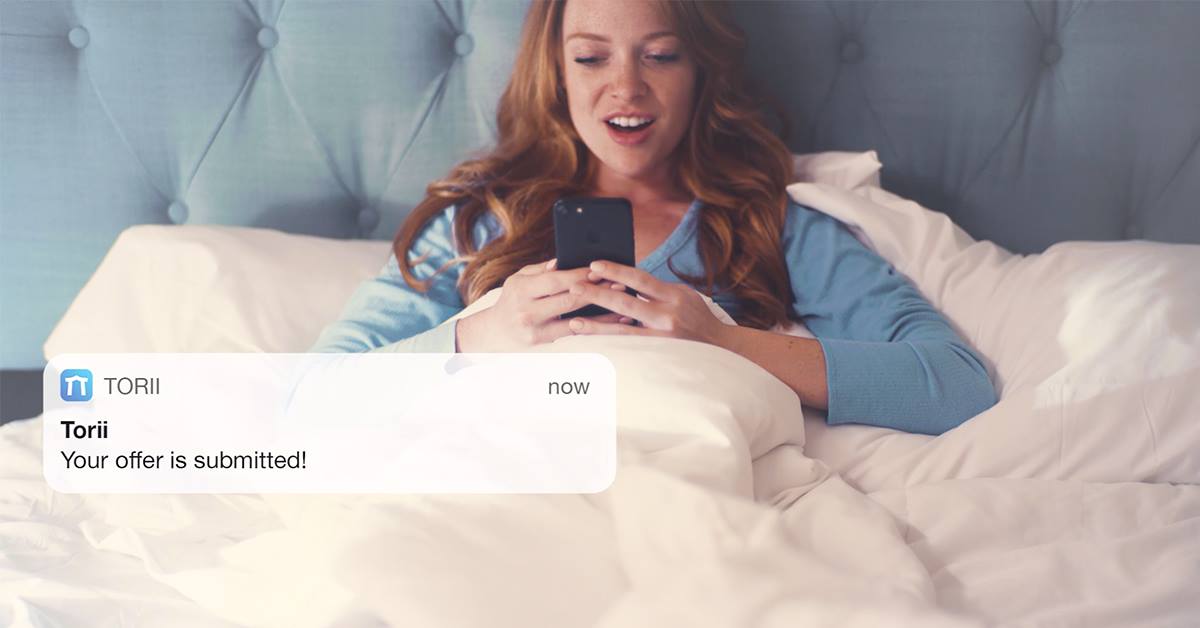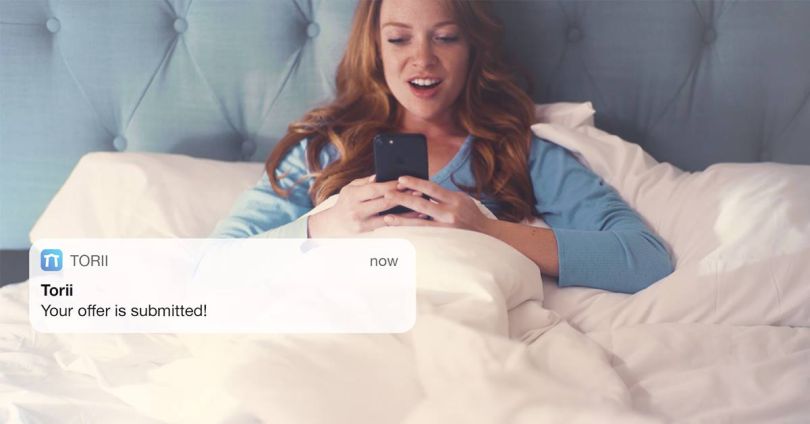 Sure, you can swipe right to find your next hot (or not so hot) date, but what if you could swipe right to find your next home?
That's the goal of Torii, a startup on a mission to perfect the home-buying process. We wrote about the company back in 2018, when they were beginning to offer a full-service suite that helped homebuyers through the process of discovering their perfect home, from scheduling a showing to making an offer.
Just having graduated from Sa Francisco's LAUNCH accelerator program last week, Torii is hoping to make waves in the real estate market once again with the debut of their new 'Tinder-style' match feature for property searches.
"The way that we buy houses is broken," co-founder and CEO James Rogers said in a statement. "It's stressful, time-consuming and incredibly inefficient. With Torii, we're using advanced technology and a streamlined approach to save buyers time, stress and thousands of dollars."
"The way that we buy houses is broken."
Targeting millennials, Boston-based startup Torii aims to transform an industry that has been somewhat left behind in the tech space. To that end, Torii has developed an easy-to-use and efficient way to search for homes.
Buyers can swipe through and save properties that match their personalized parameters — much like, you guessed it, Tinder, Bumble and other popular dating apps.
Every listing on Torii features photos and complete MLS (multiple listing service) data, as well as neighborhood comparisons and zip code analytics. If users find a home that fits their needs, they can schedule a showing or submit an offer using algorithmic data that makes sure they're competitive in the current real estate market. From there, users can track progress and receive updates on their desired home all through the app.
You're not alone in the home-buying process, either. A licensed agent helps users with any paperwork, negotiations or questions that might arise. Torii also gives homebuyers using their platform a real estate attorney, an appraisal and title insurance — free of charge.
If this sounds too good to be true, Torii wants to assure you that it isn't.
Typically when you buy a home, your real estate agent gets a percentage of the sale, called a "commission." But when you use Torii, that commission is split between closing costs and a cut that goes to Torii. The goal is to save homebuyers money while resolving many of the headaches associated with home buying.
Torii can be downloaded in the Apple Store for iOS and Android. Get swipin'.