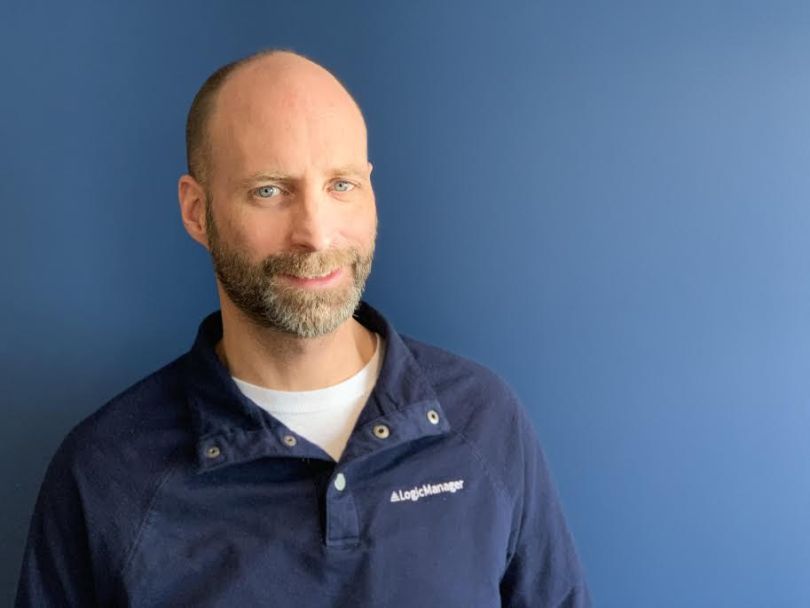 Engineers have been in high demand for years, and as such, employers have to work extra hard to attract and retain them. For many companies, the secret sauce is created with a blend of challenging, innovative tech problems, competitive benefits and ample opportunities for career development.
Vice President of Software Development Michael Meyer discovered this perfect mix at Boston's LogicManager — a company that develops risk management software. Meyer shared with Built In Boston what first drew him to LogicManager, and how the company successfully creates a culture of collaboration and professional growth among its engineers.
What drew you to LogicManager?
I was attracted to LogicManager because of the opportunity to build both a new application and a scalable development team at an innovative, high-growth software company in Boston. We call this initiative the "Center of Excellence for Software Development." It combines the cutting-edge technology and skill-building of a startup with the stability of a 15-year company with industry recognition by Gartner and Forrester.
There aren't many companies like LogicManager; it has an established customer-base that is growing rapidly and doesn't have VC companies interfering with the company's destiny. The fact that the development team sits together in our Boston office, paired with the collaborative culture, takes so much friction out of the development process. Plus, the view of the Seaport doesn't hurt!
Team members are encouraged to be proactive in taking ownership of these ideas, and even suggesting new projects that enable our goals."
Tell us about your role at LogicManager.
My role is divided between technical work, people management and project management. Currently, most of my time is allocated to growing a team and adopting new technology like robotic process automation and machine learning that will continue to build and scale great products. I spend a good amount of time ensuring that my existing team's needs are being met and advocating for improvement ideas they suggest. I also work with developers to provide oversight for our technical direction.
What major projects are you working on at the moment?
Right now, we're focused on the LogicManager Horizon project, which is a revamp of the platform's entire user experience with substantial performance improvements, allowing for a modern user interface, intuitive workflows and increased user efficiency, for which we're using the React framework and the Redux library. Later this year, we'll be doing some exciting things with machine learning to further improve the user's experience and efficiency.
Describe a typical day.
The day starts with technical research needed for current projects and reviewing pull requests. I try to attend as many of the scrum team stand-ups as possible so I can keep up with progress and help the team resolve any current roadblocks. I spend time almost every day mentoring and working with my team members one on one. Because we are growing the team in a significant way, I also spend time working with our recruitment team to ensure we are attracting the best talent.
What is your biggest accomplishment since joining the company?
LogicManager has fully embraced an agile scrum software development process and is spreading that methodology to other teams in the company, including non-technical ones. Furthermore, co-locating our entire technical team together in the Boston headquarters and integrating with the business teams has had an extremely positive effect on the overall company productivity. It has also brought a new level of pride for the team's already-high morale, as they now have a more comprehensive understanding of how their work supports achieving business objectives.
How does the company culture encourage empowerment, and taking ownership of projects?
At such a high-growth company, there are many opportunities available to all employees. Team members are encouraged to be proactive in taking ownership of these ideas, and even suggesting new projects that enable our goals. The company culture encourages employees to identify when and where improvements can be made, in addition to taking action to ensure changes are implemented.
One example is Ethan, a developer, who was a BI reporting analyst on a team that needed an Oracle database developer and administrator. Ethan realized his interest in the role and that with some additional training and hands-on experience, he could fill it. He identified and took the necessary courses — LogicManager has a great tuition reimbursement program — and quickly started implementing the required database changes. Now, Ethan is leading the Database Reporting team.
Any other programs or benefits that support career development?
LogicManager encourages employees to develop their professional skills through tuition and certification fee reimbursement programs. Mentorship programs also provide a more informal setting for employees to work together across functional areas. Our leadership invests heavily in this collaborative culture with open floor seating, huddle and stand-up areas to make collaboration more natural.