As any restaurant chef knows, no dish is the work of just one person but instead the result of preparation and teamwork. The same holds true at CrunchTime!, where the architecture team busts down barriers and paves the way for other team members to serve up innovative features to transform kitchen management.
We spoke with three team members about how they're stocking CrunchTime with the ingredients they need to innovate.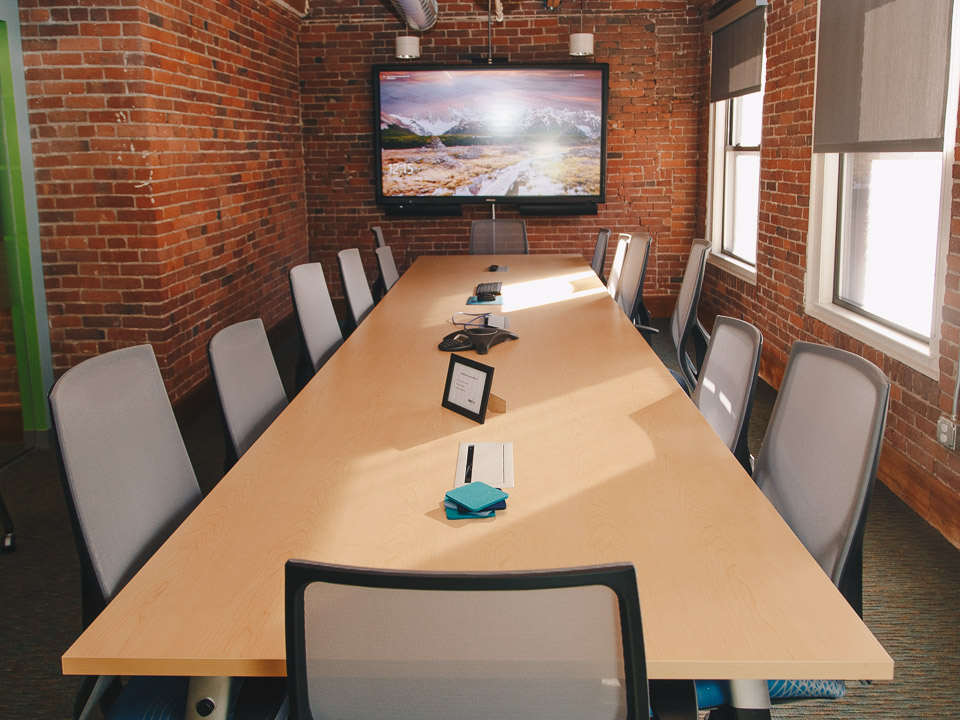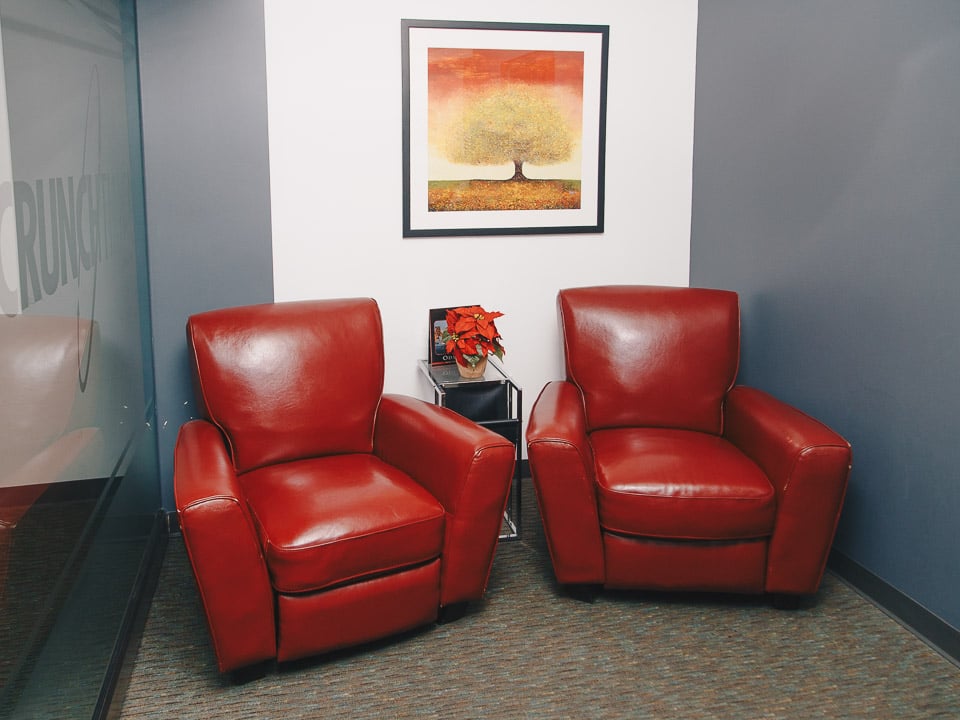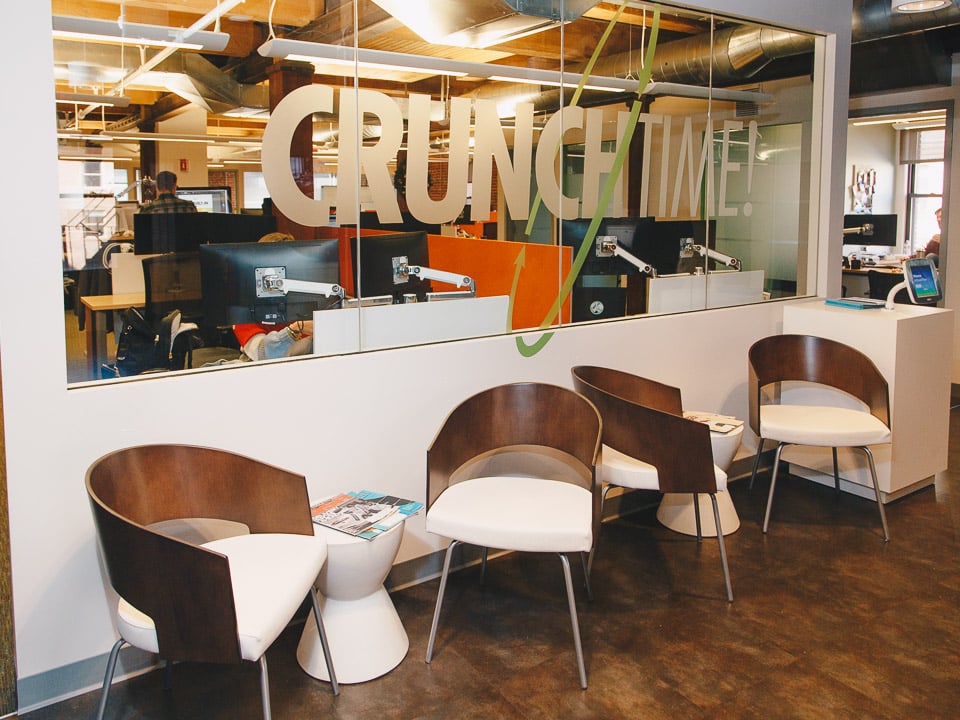 FOUNDED: 1995
EMPLOYEES: 170 (120 local)
WHAT THEY DO: CrunchTime provides a back-office platform that help the restaurant and the hospitality industries manage their food inventory and labor operations.  
WHERE THEY DO IT: Boston
SERVING OTHERS: As part of CrunchTime's commitment to community outreach, employees prepare meals for the critically ill and donate blood and platelets to a local hospital.   
PING-PONG CHAMPS: Each year, nearly every employee in the company competes in a ping-pong tournament for prizes and bragging rights.
ALL HANDS IN: At CrunchTime, there are no bystanders when it comes to product development. In fact, that all-hands approach to innovation is baked into its culture. Learn more.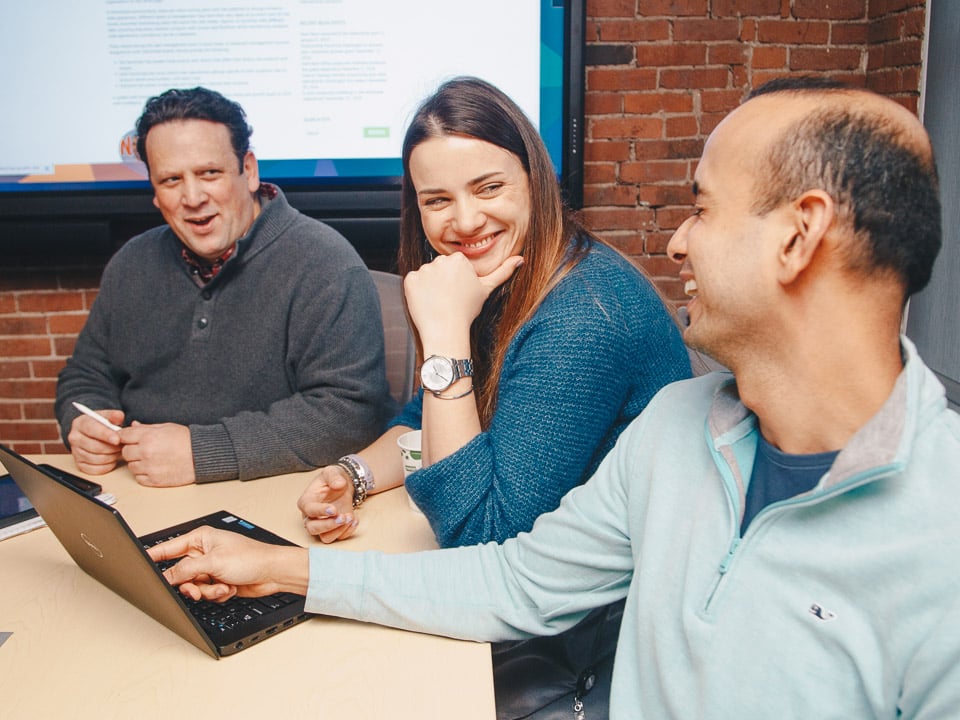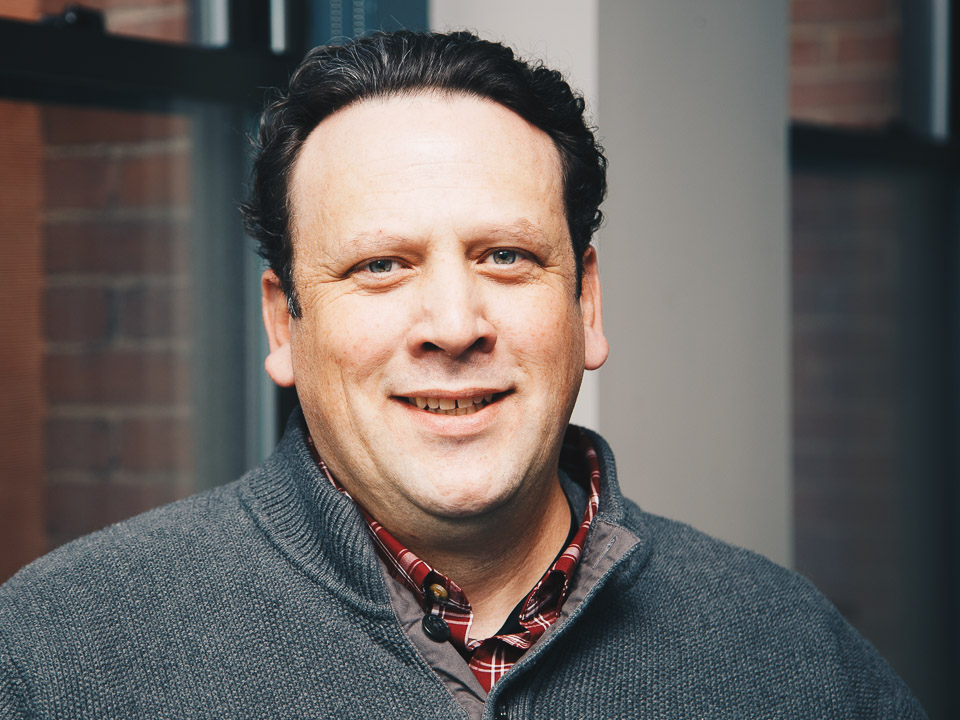 Mark Pellegrino, Director of Product Development
Mark works with CrunchTime's architecture team based in Boston and other countries. He identifies areas of the product and processes that require improvement and devises solutions for them.  
BEYOND WORK: When Mark has free time, odds are that he's near the ocean. He enjoys boating, fishing, windsurfing, sailing and, most recently, scuba diving and underwater photography.      
Your team recently completed a project that will influence how the rest of CrunchTime works. Tell us about that project.
We recently completed a project named, "Massive Conversion." The project transformed our applications tech stack with multiple technologies that varied from screen-to-screen to one unified tech stack. To do this, we had to rethink how our development teams worked on projects holistically while they continued to produce new enhancements and functionality for our clients — it was like changing the tires on a bus that's moving 60 miles per hour.
From day one, the company has empowered employees to reach out to our surrounding communities and volunteer. "
How does your team determine what you build next?
Our product strategy team works closely with our customers and sales teams to set the priority for new development. From there, they work with the development teams to set the content for each release cycle. Then, we get together with the architecture team to discuss any areas of our products that could be improved. Once a list of improvements has been identified, solutions are debated and later voted on for adoption during the current or future developer cycle.
What company tradition means the most to you?
One of our strongest traditions is unrelated to development. From day one, the company has empowered employees to reach out to our surrounding communities and volunteer. Some employees have chosen to work with Community Servings to prepare meals for the critically ill. Others have donated blood or platelets at an area hospital. CrunchTime has also donated software to Pine Street Inn, a nonprofit that works to end homelessness, which helps them operate their organization more efficiently while preparing 3,000 meals a day.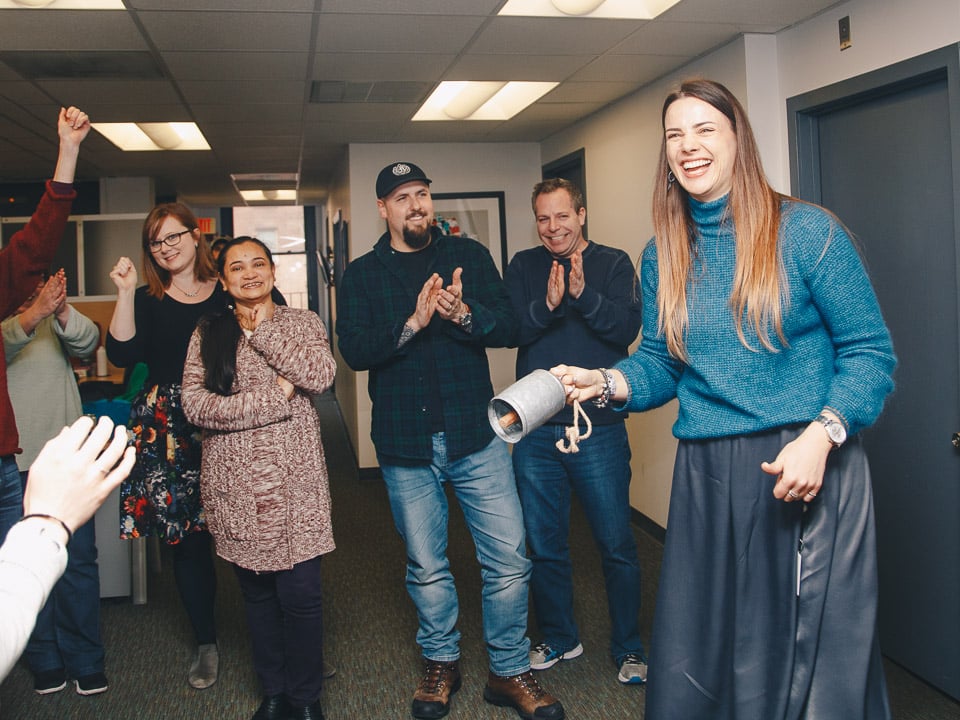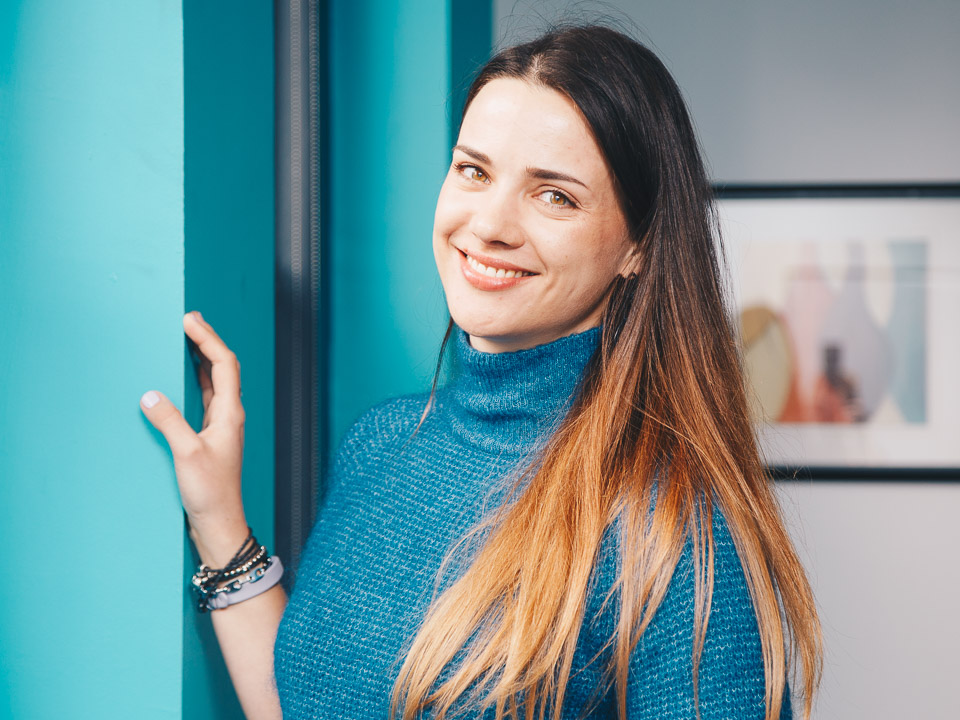 Anna Sergeychik, Director of Product Development
Anna works on the architecture team and oversees members in Boston and other countries. She works to remove obstacles and paves the way for her team to function efficiently.
BEYOND WORK: Anna belongs to the Boston Rowing Center, where she rows replica Boston Harbor life-saving boats. She also loves singing and used to belong to a cover band when she lived in Belarus.
What are your goals for your team?
We're working to improve team performance and reduce backtracking through better planning and collaboration. We also identify areas where we have the biggest waste, such as repeatable activities that can be automated or downtime before employees can see the result of their work. Reducing that waste is one of our biggest goals.
We're working to improve team performance and reduce backtracking through better planning and collaboration." 
How do you coordinate collaboration with team members based in Boston and internationally, as well as across projects?
To make sure that nothing is missed between projects, we hold a scrum session with teams that are overseas and with our local Boston teams. Our labor teams collaborate through business analyses sessions.
We also meet with our product strategy and product development teams to review what's coming from a product standpoint. Among our overseas teams, we introduced a monthly sync practice where teams are going through the features they were working on during the month. Our architect's group collaborate weekly to come up with the best solutions for performance and scalability improvements.
How does your team prioritize the ideas you should build?
I focus on technical details and let our product strategy team address this question from a business-need standpoint. At the beginning of each cycle, we meet with the architecture team and discuss upcoming needs and improvements. We have a brainstorming session where each team member shares a solution for how they'd approach a need or improvement. Later, we vote on what we are going to do in the next cycle.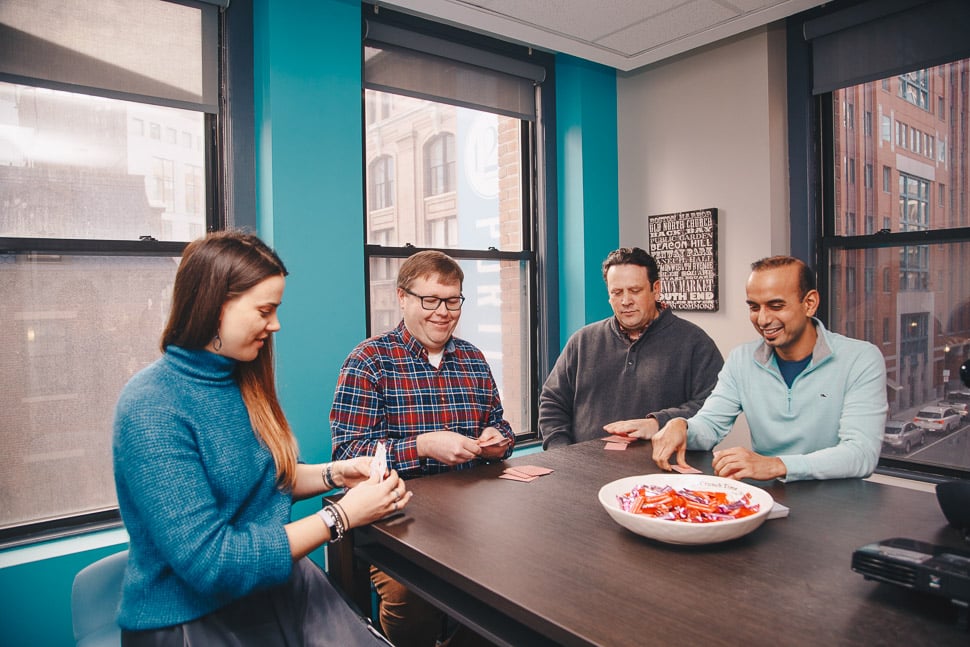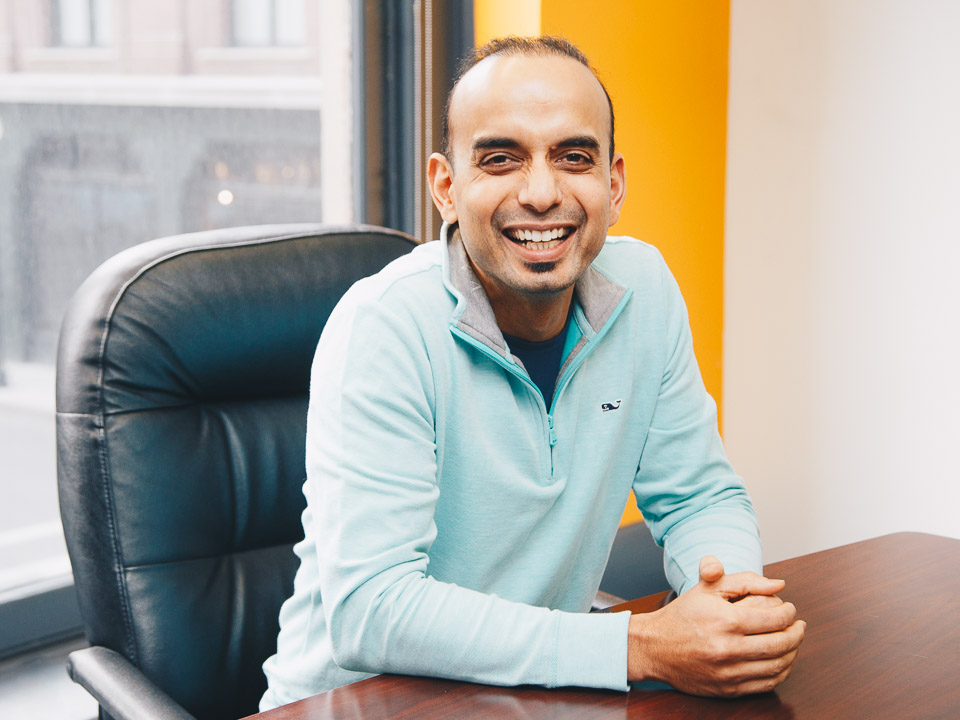 Vinay Singh, Software Architect
Vinay defines and manages the long- and short-term business architecture and technology vision. This includes tuning application and server performance and upgrading legacy applications in the tech stack.
BEYOND WORK: Vinay applies his knowledge of tech to coaching his daughter's robotics team.
What problems is your team solving with technology?
Our team is looking to scale the application 10-times beyond our current customer base. We have started to re-architect the application. The challenge lies in our ability to achieve the scale while also adding new features. We have started to break our monolith application into modular components while maintaining the backward compatibility with previous versions, as well as delivering our REST API framework.
Our team is looking to scale the application 10-times beyond our current customer base." 
What was the biggest technical challenge your team has faced?
We were against a tight deadline to deliver functionality for one of our customers. There was not enough time to pull business rules out of the legacy application, code and test them. We solved it by writing wrappers around the legacy function to preserve the core business rules while also removing noncritical pieces. In the end, we were able to deliver the project on time.
What company tradition do you enjoy the most?
Every year, we host an annual ping-pong tournament in which nearly everyone in our company participates. It's created some fond memories. Two years ago, our CEO lost in the doubles finale to another team. When it came to handing out the prizes, he joked about how hard it was for him to give away the prize.
We also get together on the second Thursday of every month for "Thirsty Thursday," where we meet for a beer, play video games and have some fun.