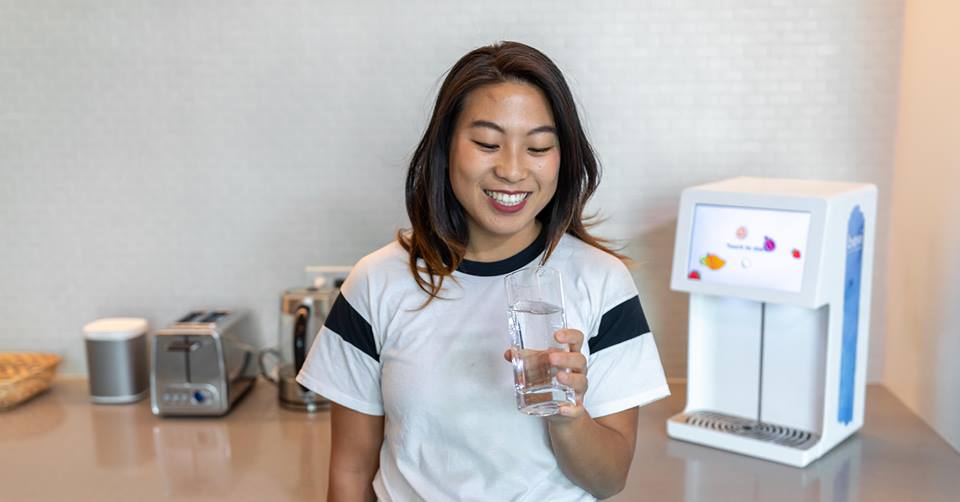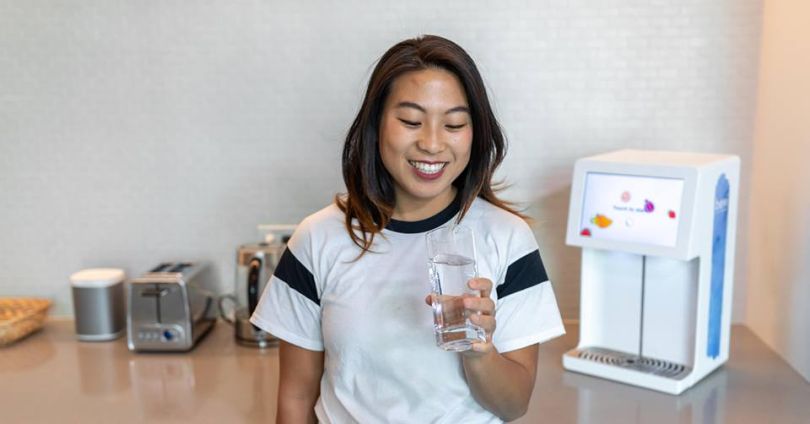 Strawberry lemon grass seltzer, anyone?
If you're familiar with Boston tech, you've probably heard of Bevi, the smart water cooler startup that's encouraging people to stop trashing plastic water bottles after a single use. You're about to hear about Bevi a lot more: They just raised a $35 million Series C round — their largest yet — led by Bessemer Venture Partners.
Powered by the municipal water supply, Bevi's machines filter water directly from the tap in both still and sparkling and a variety of flavors including lemon, lime mint, coconut, blueberry, cucumber and more. In 2018, the company saw 120 percent revenue growth and added thousands of customers across industries ranging from corporate offices, hotels, schools and fitness centers. Notable brands using Bevi in their offices include Apple, Netflix, GE and Lyft.
The most recent investment will be used to continue expanding Bevi operations throughout the U.S. and Canada, as well as research and development. Specifically, Bevi is developing features that will allow users to customize their beverages beyond flavor, including selecting the level of carbonation, water temperature and additives.
Their machines come in both a floorstanding and a countertop model, and since the company's 2013 founding, Bevi says their smart water dispensers have diverted over 60 million bottles and cans from entering landfills and oceans.
That's a lot of cans.
"In general, our mission is to eliminate waste from the bottled beverage industry, and the funding will allow us to continue bring that mission to life," said Bevi co-founder Frank Lee. "Specifically, we are looking to scale growth across the U.S. and Canada in sales, customer experience and innovation. On the sales and operations side, we want to build a meaningful brand experience to serve our customers. On the product side, we aim to take beverage personalization to a whole different level, eventually creating 'customized beverages' as a new product category sought after by consumers."
Bevi currently employs 50 people in Boston, and is currently hiring across engineering, product, sales and operations. They're also on the hunt for a VP of marketing with "experience building brands that people love."
"We were blown away by the insane-level of customer love we found for Bevi," said Kent Bennett, partner at Bessemer Venture Partners. "Users love the taste and love that Bevi helps them eliminate significant waste often at a fraction of the cost of alternatives."