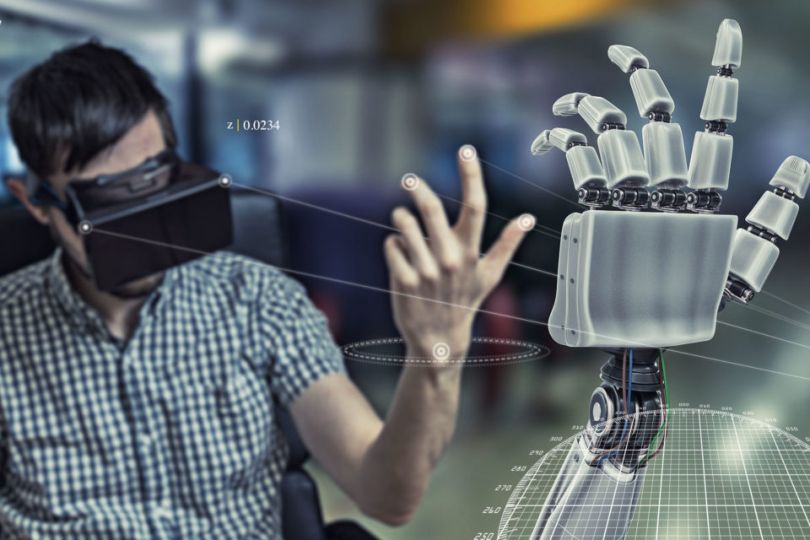 If you live in Boston and are following the robotics scene, chances are you've heard of Humatics, a company at the forefront of microlocation technology and software.
You're about to get more familiar.
Today, Humatics announced a $28 million Series A round led by Tenfore Holdings, which brought the company's total financing to more than $50 million. Blackhorn Ventures and JCI Ventures — as well as all former major investors in Humatics' last Series A round — also participated in the round.
Humatics will use the funding to expand operations at its new 25,000-square-foot headquarters in Waltham, as well as scale productions of its "breakthrough" microlocation products.
Our customers need microlocation deployed like Wi-Fi as a facility-wide service."
The investment comes on the heels of a major year for Humatics, which acquired 5D Robotics and its subsidiary, Time Domain, this year.
Humatics makes radio-frequency sensors that measure the positions of objects in three-dimensional space with millimeter-scale precision at ranges up to 30 meters. 5D Robotics and Time Domain make RF systems that locate objects with centimeter-scale precision at up to 500-meter ranges.
Together, the newly combined company offers products that measure position with precision that they expect to transform industries like autonomous vehicles, smart cities and next-generation construction.
"With its strategic focus on industrial applications, Humatics microlocation can unlock tremendous value by driving greater efficiency and safety in factories, warehouses, ports and logistics centers," said Dan Levine, Tenfore managing partner and new Humatics board member, in a statement.
Humatics CEO David Mindell added that the fresh financing will help satisfy the company's "overwhelming" customer demand.
"Our customers need microlocation deployed like Wi-Fi as a facility-wide service, and hunger for the 'virtual grid' of precise location services that our Spatial Intelligence Platform provides," Mindell said in a statement. "With the market pull getting stronger by the month, this new financing primes us to scale our operations and product development to capitalize on this extraordinary market moment."