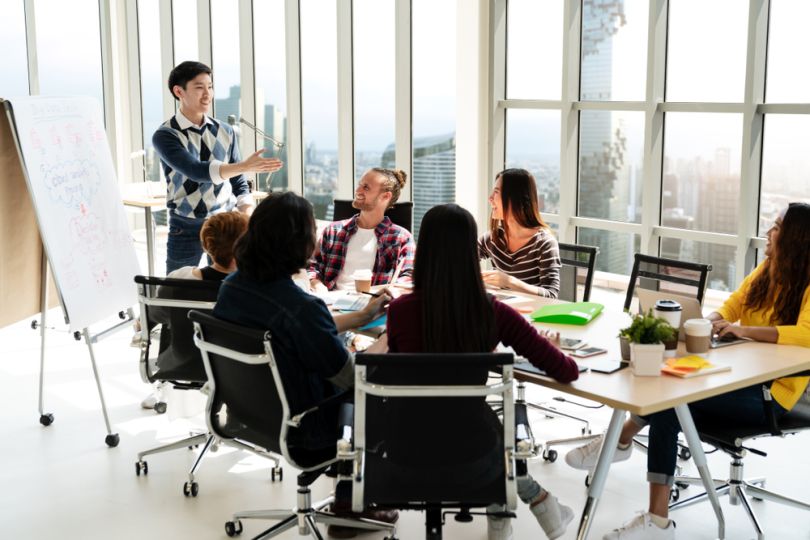 Boston tech had a lot to be grateful for in November. In addition to reeling in an impressive amount of funding, several companies scored new top-notch leadership hires. The following five companies made key hires over the last 30 days, adding fresh talent with innovative ideas to their fast-growing teams. Read on; you're going to want to remember these names.
3D printing company Formlabs has a new head of engineering: Carl Calabria, who is joining from Superpedestrian where he served as VP of engineering. Prior to Superpedestrian, Calabria led engineering teams at major tech companies like iRobot, Sonos, Markforged, and Avid. He has also served on the board of directors of Truevision, RasterOps, Cinetal, the Video Electronics Standards Association and is currently the VP of the American Amputee Soccer Association.
ClearSky Data, a Boston-based provider of on-demand primary storage, announced a new exec hire in November: Roger Cummings as chief revenue officer. Previously, Cummings was vice president of managed service provider sales and global strategy for SevOne. The company made the announcement in tandem with a $20 million round of funding, which will be used to expand sales and go-to-market initiatives, accelerate customer deployments and expand their footprint as part of a new partnership with the interconnection and data center giant Equinix.
Boston SaaS giant LogMeIn named Marc van Zadelhoff as its new chief operating officer this November: a new role that will lead all customer-facing operations across LogMeIn's entire $1.2 billion portfolio, including sales and marketing. Van Zadelhoff joins LogMeIn from IBM, where he was the GM for IBM Security. Prior to that role, Van Zadelhoff served IBM in a number of product management and marketing leadership roles.
In tandem with an $18 million round of funding this November, Botkeeper announced that it is bringing on Chris Mahl as chief revenue officer and executive vice president. Mahl joins Botkeeper after leading sales teams at companies including Salesforce and LevelUp. With human assistance, Botkeeper's smart accounting software can perform tasks like categorizing expenses, managing invoices, paying bills and entering data — which is helpful, since humans are prone to making errors.
Cloud security company iboss takes its protection of mid-market and enterprise organizations seriously — that's why they need skilled leaders at the helm, including new hire Craig Talbot, who will step into the role of VP of Europe, the Middle East and Africa. Talbot is well-versed in the software industry, having previously worked at Sitecore and Mulesoft. His most recent role was at VMware, where he worked for nine years building out their EMEA business. At iboss, he will focus on scaling the EMEA business and driving growth through existing strategic partnerships.