November in Boston means gray skies, frost on the windows and a city bustling with anticipation for the holidays.
For jobseekers, the seasonal change also represents the chance for a fresh start — an opportunity to try something new. To help you on your journey, we've rounded up six companies welcoming fresh talent to their teams this month.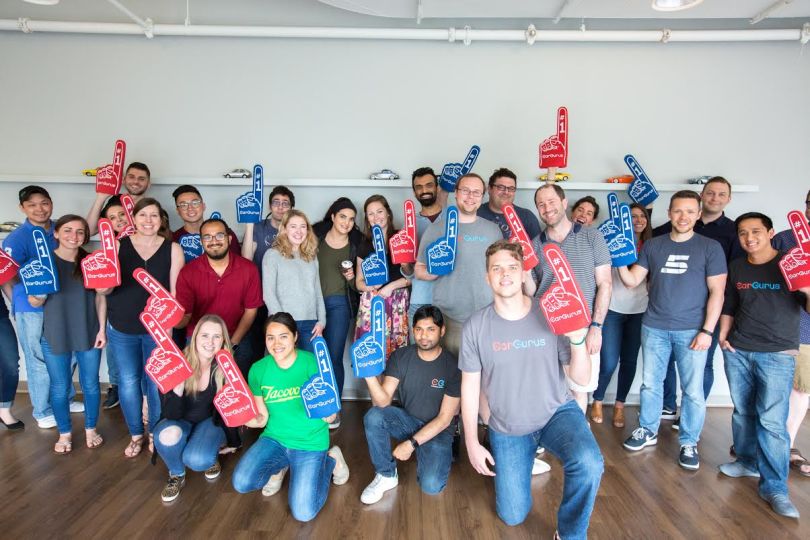 What they do: CarGurus is the largest car-shopping website in the United States, and they're on a mission to improve the shopping experience.
Sweet perks: CarGurus offers generous parental leave, flexible work schedules, tuition reimbursement, job training and beer on tap.
Note from an insider: "At CarGurus we look for candidates who are entrepreneurial and have the skills and instincts to support our pace of innovation," said CTO Oliver Chrzan. "A good fit embraces complex and challenging work and values an experimental culture of learning and growth."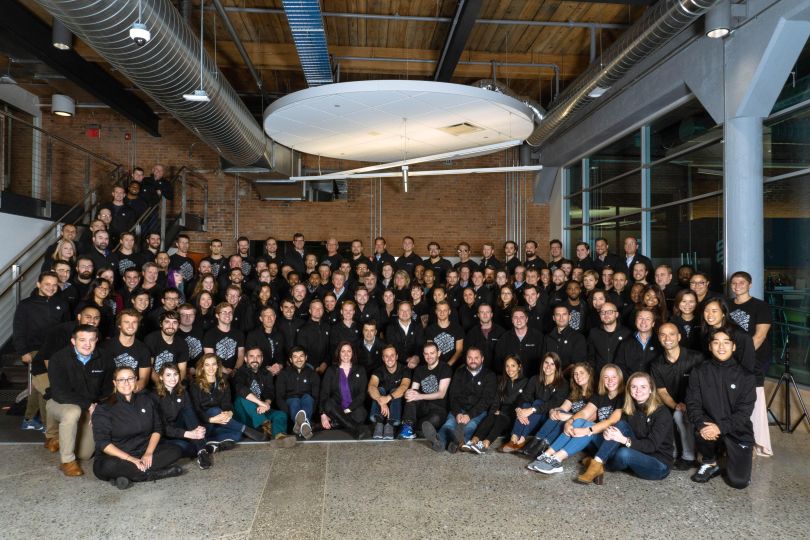 What they do: Markforged is shaking up the manufacturing industry with its industrial 3D printers that aim to liberate engineers from decades-old processes.
Sweet perks: In addition to comprehensive health and dental benefits, they offer 12 weeks of parental leave as well as access to an on-site gym. Markforged also has a "take what you need" vacation policy, encouraging team members to take time off so they can come back refreshed.
Note from an insider: "Our team at Markforged has to examine the complete range of engineering problems and navigate multiple disciplines, including software, hardware, electrical engineering and material sciences," said CTO and co-founder David Benhaim. "3D printing generates immensely difficult challenges, so we're looking for passionate people who can move quickly and adapt on a daily basis, both in technical and non-technical roles."

What they do: ASICS Digital builds mobile fitness solutions like ASICS Runkeeper and ASICS Studio, which help consumers do everything from buying the right sneakers to training for their first half marathon. 
Sweet perks: A comprehensive and highly subsidized healthcare package including fitness reimbursements; a one-to-one 401k match up to 6 percent with immediate vesting; paid parental leave; and opportunities for movement throughout the day with yoga classes, running clubs and leaderboard challenges.
Note from an insider: "At ASICS Digital, we seek out people who are smart, curious and humble," said CEO Dan Smith. "Above all, we make hiring decisions based on whether an individual will strengthen our culture or diminish it. No matter how strong the candidate's skills are, if we aren't confident that our collective team will grow stronger with them on it, we won't move forward."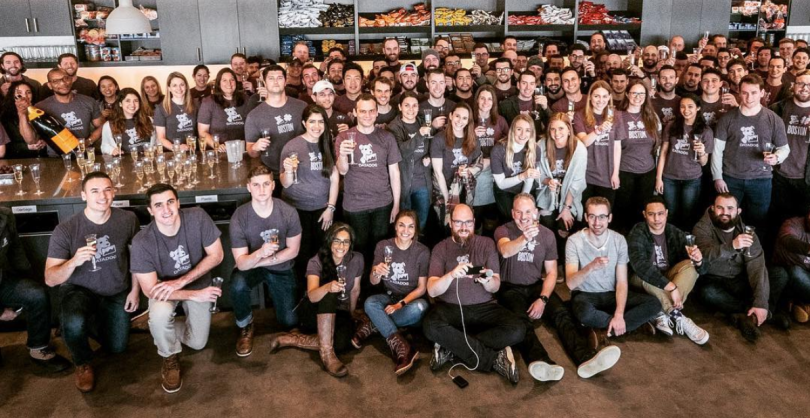 What they do: Datadog is a monitoring service for hybrid cloud applications, helping organizations increase their efficiency and visibility into their operations.
Sweet perks: Some of Datadog's employee perks include catered lunches, discretionary PTO, commuter benefits and a fitness fund.
Note from an insider: "We look for candidates who are enthusiastic, driven and humble," said Tabitha Upton, recruiter. "We are excited about what our teams and products do for our customers, and look for employees who will share that dedication and passion."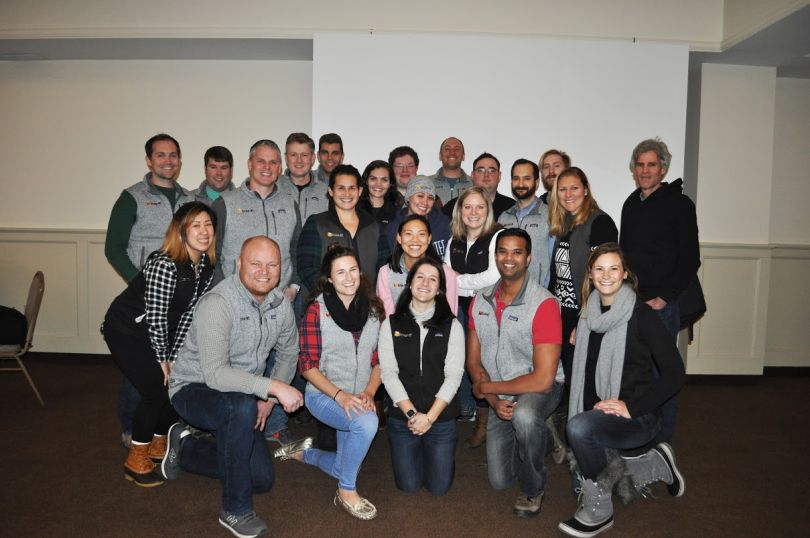 What they do: Lose It! is a personal, app-based weight loss program that's helped users lose a collective 70 million pounds — and counting. 
Sweet perks: Employees can get reimbursed for up to $90 per month for wellness-related expenses, including massages, lift tickets, gym memberships, personal training, fitness classes, workout attire and more. The company also pays 100 percent of health insurance premiums, and covers commuting expenses for all full-time employees.
Note from an insider: "A big part of the culture at Lose It! is our testing mindset that I can only describe as constantly resetting the bar," said Charles Teague, CEO and co-founder. "As part of this, we look for people who aren't motivated by checking a box, but instead are motivated by continuing to evolve and improve the work they're doing."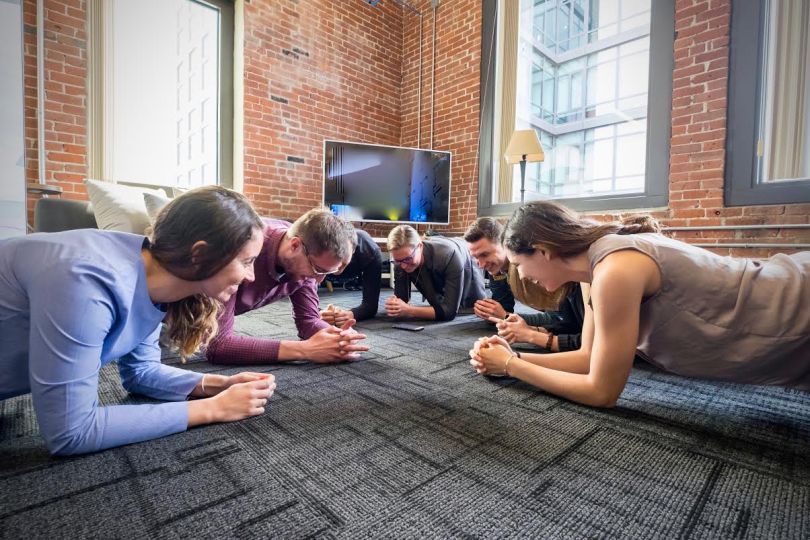 What they do: As you probably guessed, Wellframe is all about wellness. The company aims to transform health management by delivering care transformation services, interactive engagement, clinical programs that address the medical and social determinants of health, and rigorous measurement to drive continuous improvement.
Sweet perks: Employee perks at Wellframe include catered lunches twice per week, unlimited snacks, cold brew on tap, team outings and an on-site gym.
Note from an insider: "Wellframe values humility, tenacity and collaboration," said Ashley Johnson, talent operations associate. "Ideal candidates reflect our values and thrive in a fast-paced, mission-driven culture."