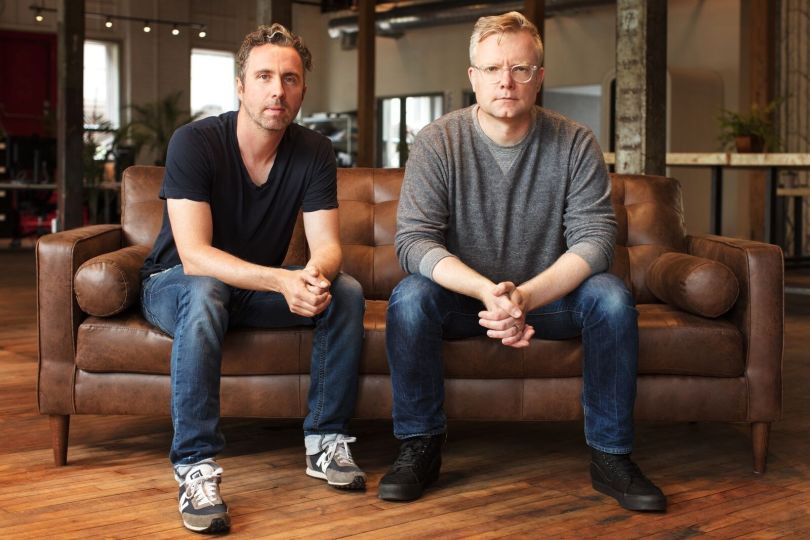 Hopper is going global, thanks to a fresh $100 million Series D funding round led by OMERS Ventures.
The new investment, which brings the mobile travel booking app's total funding to over $184 million, will be used to take Hopper to international markets and to further invest in AI technology.
"As the world continues to shift from web to mobile — and to apps in particular — an estimated 70 to 90 percent of time spent online is actually taking place on mobile," said CEO and co-founder Frederic Lalonde in a statement. "Of that, 92 percent of all mobile time is spent in apps — and not mobile web. Hopper is in a unique position to become the go-to way to book travel."
What sets Hopper apart from other travel apps is that it actually saves travelers money: The platform combines trillions of data points and machine learning to predict future prices of flights and accommodations "with 95 percent accuracy," the company states, offering personalized tips and price-drop notifications tailored to the user.  
Hopper is in a unique position to become the go-to way to book travel."
And it seems they've gotten the attention of both travelers and investors. In the past year, Hopper reports scaling to over 30 million installs and surpassing $1 billion in sales. In fact, a whopping 90 percent of Hopper's sales have come from conversions via push notifications.
With the new investment, Hopper plans on accelerating its growth in global markets and to continue iterating on its AI and machine learning technology, which helps the app understand user preferences on a deeper level and make better suggestions.
The Cambridge-based company also plans on doubling its total employee headcount, which currently sits at 200 people, over the next year across its various offices around the world.