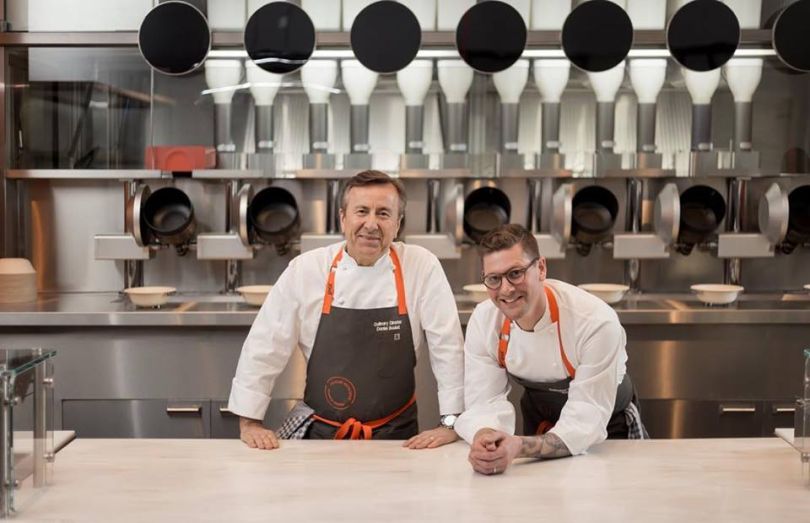 If the idea of robots cooking dinner excites you, you're in luck.
Spyce, the world's first restaurant manned by a robotic kitchen, raised a $21 million Series A round on Monday. The funding, which was led by Collaborative Fund and Maveron, will be used to open "a number" of robotic restaurants on the East Coast and double Spyce's employee headcount over the next year. Spyce currently employs nine people in Boston.
The robotic kitchen makes healthy bowls more accessible to all people."
Founded by four MIT grads in 2015, Spyce opened its first restaurant in downtown Boston in May 2018. The "Spyce boys" say they've pioneered a new way of creating nutritional, customizable bowls through the use of their robotic kitchen, which cooks complex meals to order — then cleans up the mess after.
The four men had the idea for the startup when they were tired, hungry collegiate water polo players who wanted a healthy fast-food option that didn't cost an arm and a leg. So they put their engineering brains together and Spyce was born.
Their bowls, which start at $7.50, feature healthy, filling foods like brussel sprouts, sweet potatoes, brown rice, roasted chicken and beans.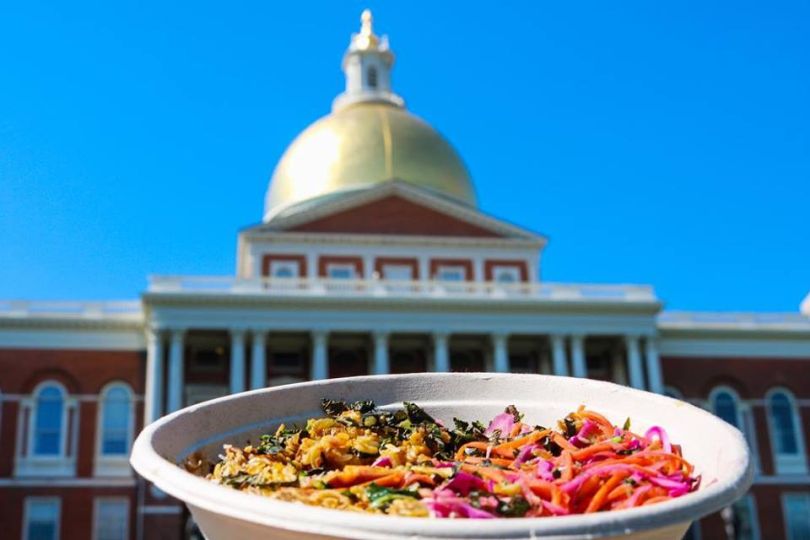 The robotic kitchen features seven cooking woks, all heated efficiently via induction — a technology invented by Nicola Tesla. Each meal takes about three minutes to make, start to finish.
Existing investor Khosla Ventures and esteemed chefs like Thomas Keller, Jerome Bocuse and Gavin Kaysen also participated in the most recent financing.
"Spyce piqued my interest with their hospitality-first approach," said Chef Gavin Kaysen of Spoon and Stable and Bellecour in a statement. "Their use of innovative technology and engineering to deliver a consistent, reliable product is driven by the desire to best service their guests, which is what motivates me every day as a chef."
If you still feel weird about robots cooking you lunch, rest assured: the robotic kitchen is certified by the NSF (National Sanitation Foundation), and cleans and sanitizes the cooking woks after every meal.
The kitchen is programmed to monitor cooking, refrigeration and water temperatures, and all components in the refrigerator that come into contact with food are regularly removed and cleaned by the Spyce crew.
"The robotic kitchen makes healthy bowls more accessible to all people," said Vinod Khosla, founder of Khosla Ventures in a statement. "With the technology married with a strong consumer experience and brand, they are reinventing the way restaurants are typically operated. We are excited to bring this food brand to more people in the U.S. and beyond."