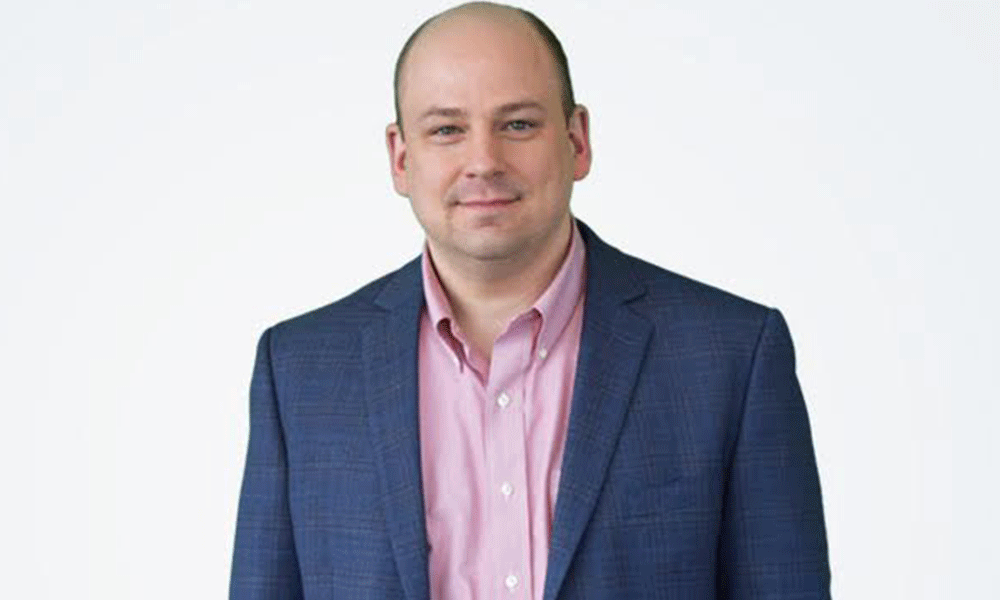 Creating digital marketing solutions for a system as complex and fragmented as healthcare can be an incredibly daunting challenge. But it's one that local tech company MedTouch aims to tackle — all while keeping patients' well-being in mind at every step of the way.
In Boston, which has no shortage of hospitals and medical groups, MedTouch has found a niche for itself offering services that range from unique healthcare content and digital marketing strategy to UX design and even customized patient experiences.
Setting MedTouch's technology vision is Chief Technology Officer Dan Persson, who coordinates key tech and business partnerships with companies like Sitecore, Acquia and Salesforce. By working in tandem with these organizations, Persson's formidable engineering team works hard to create solutions that meet the needs of both the company's clients and their patients.
We caught up with Persson to learn more about the challenges of digital transformation in healthcare, what he looks for when hiring engineers and what impact he thinks MedTouch will have on the future of healthtech.
What drew you to MedTouch?
I was drawn to the impact that MedTouch makes on the patient experience. By helping our clients navigate and leverage digital technologies, we're helping their patients identify and receive the healthcare they need.
Since you joined, what's the biggest tech hurdle your team has overcome?
When we first started, the uncertainty and fear around how HIPAA compliance rules affect healthcare marketing teams made the idea of engaging consumers on an individual level risky. As platforms and the industry have evolved, we've learned how to leverage personalization technology in a way that works in healthcare. Using our knowledge about previous site visits and behavior, we can now answer the underlying question of "what do I need" with relevant services, helping patients navigate a complex healthcare journey.
When starting a new project, how do you decide what technologies to use? What's your approach to evaluating new technologies?
Our focus on multiple technologies allows us to find the right technology for our client's application. The organizations we work with have existing sets of technologies already in place. What we bring to the table needs to work within those ecosystems. Our approach to identifying the right solution for each client involves an evaluation of what they currently use, what they culturally prefer and the technologies they can support.
Can you talk about the big tools or projects your team is working on now?
The online experience in healthcare used to only be about marketing, but the wall between that and the patient experience is coming down. We're building integrations with electronic medical record systems that we're excited about. For example, consumers need to be able to find physicians near them and actually make appointments with those doctors, all through the website.
Most health systems currently rely on multiple systems to do that, or they are just telling people to pick up a phone. But once a patient completes an appointment, how do organizations re-engage with them and retain them as patients? I can't go into too many details at this time, but we're finally starting to chip away at the traditional divide between marketing and clinical operations, and the integration will be powerful.
We hear you work with a range of partners. Could you tell us a bit more about that?
Taking best-in-class software and building tools that make it work in healthcare has become a core part of what we do. We have a partnership with Sitecore and have built tools on top of that platform to incorporate the needs of healthcare while delivering complex enterprise sites quickly. To leverage the power of Drupal as an open source CMS, we partnered with Acquia. More recently, we've added a Premier partnership with Google that gives us early access to beta features, allowing us to always be on the cutting edge of digital marketing. We're also excited about our most recent partnership with Salesforce, because with the disruption they are causing in healthcare, this partnership will enable our clients to access their own data and utilize it operationally.
How much do you expect your team to grow in the coming year? What positions are you hiring for now?
We continue to add healthcare and digital strategists, designers and developers focused on multiple technologies to be able to support more and more clients. You'll often hear the phrase "sustainably grow MedTouch" around the halls here. Our growth in the coming months and years will be consistent, strong and calculated — right now, we're looking to hire on our dev, UX, project management and finance teams. We'll likely have a few Drupal and digital data analyst positions coming down the pike here soon, too!
What do you look for when hiring engineers?
One of the most valuable skills is the ability to problem-solve. Our engineers face new challenges that have never been cracked and puzzling production system issues. Being able to break down a problem into a simple set of decisions and move forward with a resolution is critical to fixing the solution.
What developments do you foresee in healthtech in the years to come?
Right now, healthcare delivers virtual visits, online appointments and patient portals through many separate systems. What's needed is someone to orchestrate the overall patient journey so that they feel connected and supported throughout the entire process. You'll continue to find us tackling the heart of this issue by driving comprehensive journey orchestration and identifying new ways to champion the patient experience.