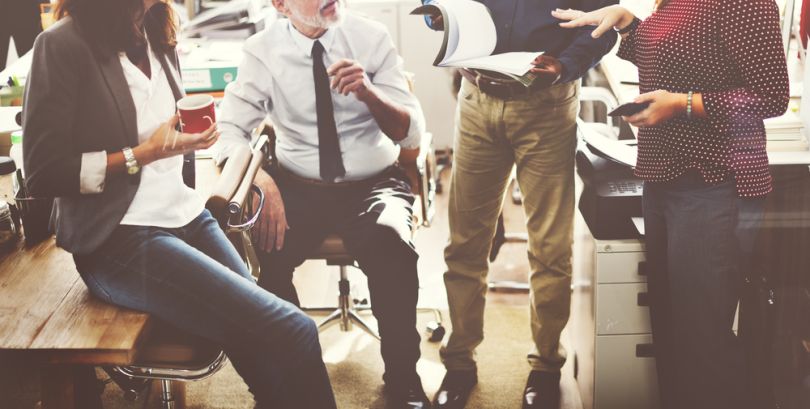 Want to give your sales team superpowers?
You might want to check out Brainshark, a Waltham-based company offering sales readiness software that's won numerous awards over the past two decades and serves thousands of customers, including half of the Fortune 100.
What began in 1999 as a company offering simple corporate training for employees through e-learning content has evolved into a formidable sales enablement platform that equips businesses with the training, coaching and content necessary for sales teams to crush their goals.
Eight to 10 years ago, 'sales enablement' wasn't a term anyone knew."
What makes Brainshark unique is that their tools allow businesses to create their own content and training, said Brendan Cournoyer, VP of marketing.
"This training content can be delivered either in the field or through online learning," Cournoyer said. "The third piece of our business is coaching. Once you've created content and delivered online learning, we offer tools to evaluate your salespeople with a video coaching tool."
Video coaching lets managers evaluate their sales reps' pitches and find areas for improvement, Cournoyer explained.
Some of the major brands using Brainshark's software include Turbonomic, Ping Identity, Iron Mountain, PTC and Spectranetics.
The fast-growing company credits much of its success to industry trends: CSO Insights reports that the number of companies with a dedicated sales enablement role or function has tripled since 2013; Brainshark conveniently provides the tech to support strategies for sales readiness.
With more than 1,100 companies currently working with Brainshark, Cournoyer said its product is particularly well-suited to industries with large sales teams. Think software, manufacturing, financial services, insurance, pharmaceuticals and medical devices.
Brainshark's biggest goals for the rest of 2018 are to continue developing its product and brand, and to increase its customer base, Cournoyer said.
"We want to carve out our position in the sales readiness market," Cournoyer said. "Eight to 10 years ago, 'sales enablement' wasn't a term anyone knew. Now not only is it that, but it is also a massively growing area where companies are making a serious investment."
Currently, Brainshark employs around 200 people, with the majority based in Waltham and downtown Boston. The company has more than 10 open roles, mainly in engineering and — you guessed it — sales.