Sometimes, startups emerge from the basement of someone's house into multimillion-dollar companies with hundreds, or even thousands, of employees.
But even as these companies reap the benefits of their success, many choose to operate with the same dogged, startup-y vibe they began with. Though the following fast-growing companies serve clients all over the country, they still pay homage to their scrappy roots. Here's how.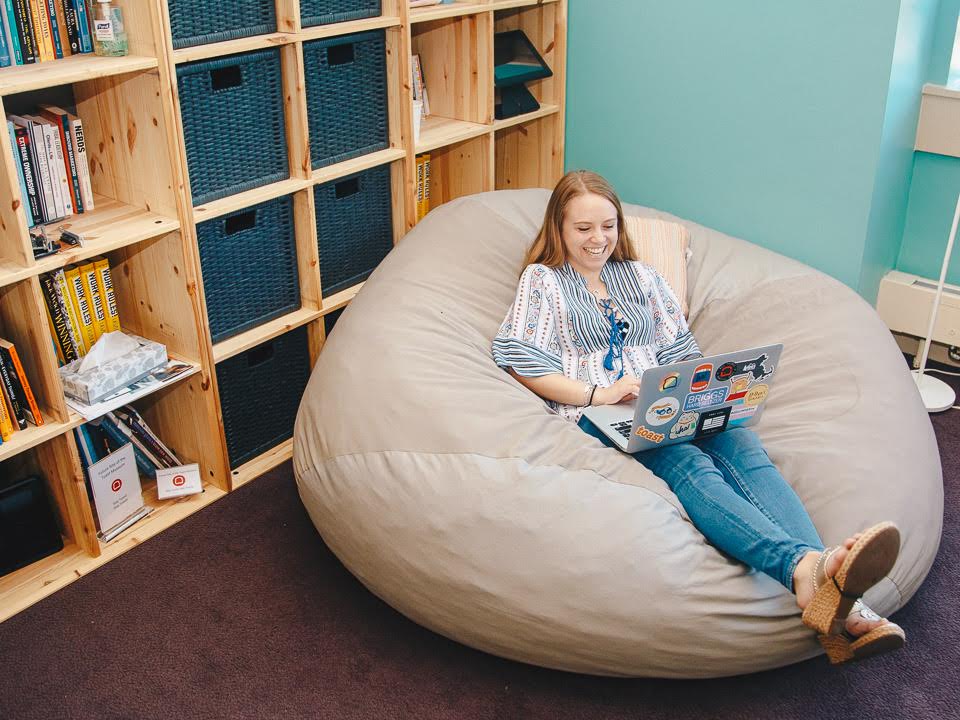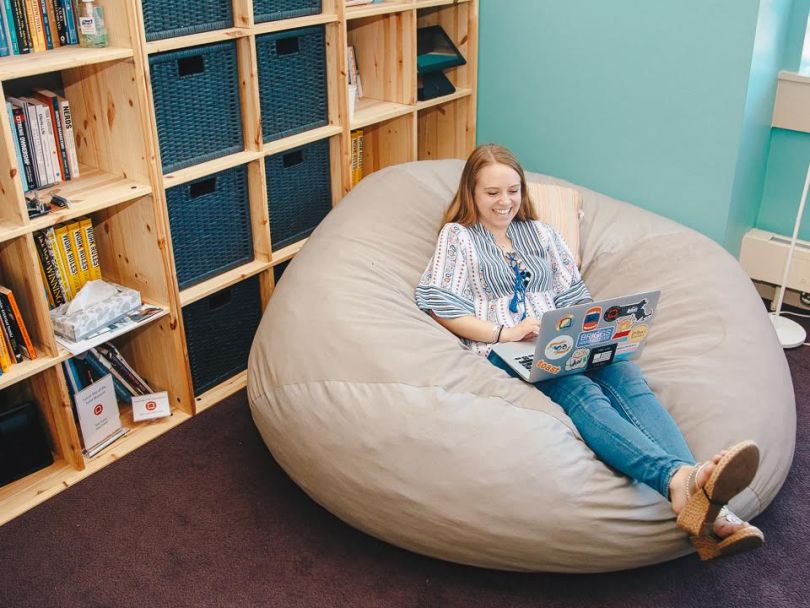 Headquartered in the heart of Fenway, restaurant management platform provider Toast has come a long way from its more humble beginnings, circa 2013. Today, Toast has offices in Boston and Dublin, as well as locations in Portland, Oregon and Omaha, Nebraska set to open this year to support its growing workforce. Oh, and Toast is valued at a crisp $1.4 billion. Natalie Audelo, employer brand manager at Toast, shares how the tech giant maintains its quirky vibe while adding dozens of employees — and multi-million-dollar fundings — to its docket.
What's the most surprising startup-y thing about your company culture?
While we are no longer a startup, I love that we continue to maintain some of the quirkier elements of our culture. Push-up Fridays, which was an initial staple, still happens every Friday. While we outgrew the space where this was first hosted, you'll still hear Salt-N-Pepa's "Push It" ringing throughout the office at 3 p.m.
In what other ways does your company embody the culture of a startup?
While we've rapidly grown and scaled, there is a still a strong sense of community and ample opportunity to make an impact. If you ask around, most Toasters will say that it's our people who make Toast an exciting place to work. Our founders know a majority of Toasters by name, and you will always find people collaborating in open workspaces. There is no shortage of work to be done, and there are plenty of opportunities for Toasters to work cross-functionally and take on meaningful projects.
What are some of the benefits your employees experience working at a company like yours?
We encourage everyone to bring their full selves to work. We don't have a dress code, and we let Toasters develop their own work styles. Between desks, lounges, bean bags and couches, Toasters can work wherever they'd like. We also host a number of fun outings and company events to build community amidst the flexibility. In addition to company-wide events, we also have a number of thriving clubs and groups to connect like-minded Toasters.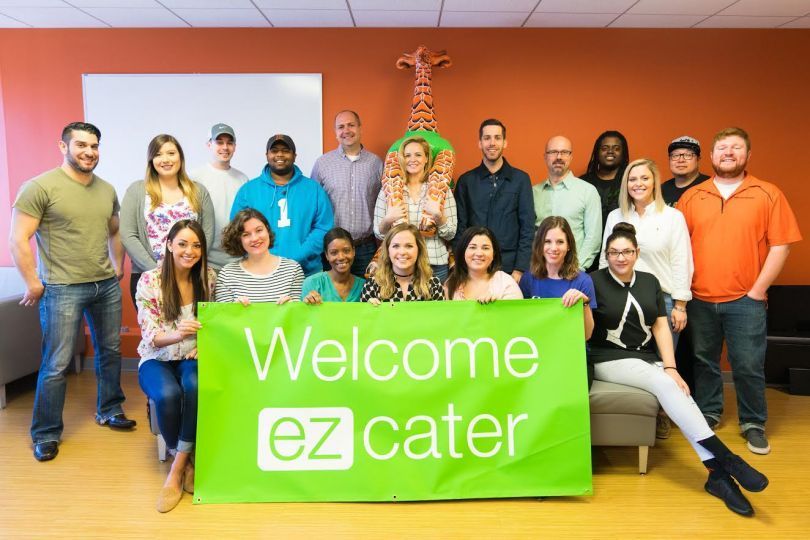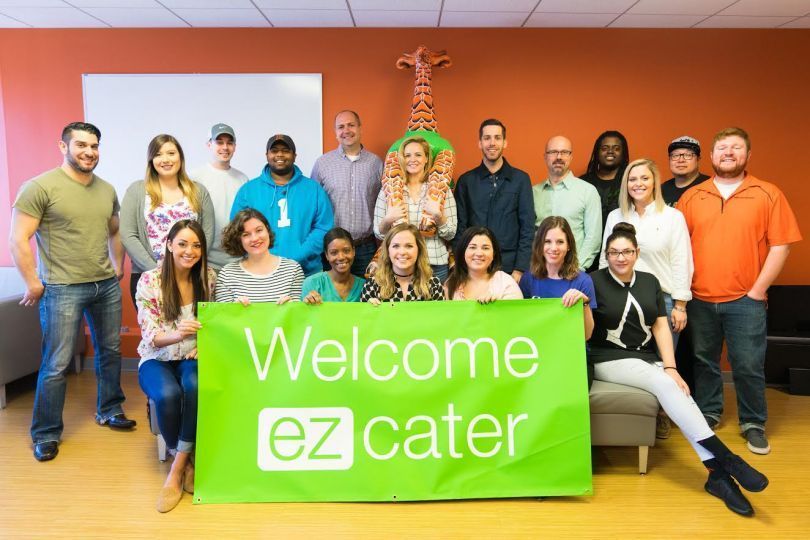 EzCater, the world's largest marketplace for business catering, helps organizations of all sizes upgrade their events with delicious local food. Janine Allo, ezCater's chief people and culture officer, explains how the company maintains transparency while growing at lightning speed. To date, the company has roughly 300 Boston-based employees and over $178 million in funding.
What's the most surprising startup-y thing about your company culture?
 EzCater feels that understanding the business, its goals and knowing exactly how the company is faring at all times makes you a more engaged employee. We provide transparency that allows for this. Company financials, strategy and expectations are openly shared and explained, and that hasn't changed as we've rapidly scaled over the past several years.
In what other ways does your company embody the culture of a startup?
As companies scale, they tend to become more top-down, but ezCater still operates like a 50-person startup, where each team member's input matters and is considered. Our "culture recipe" is as important with more than 400 employees as it was on day one. Ideas can come from anyone. We're also incredibly data-driven. We encourage all employees to move fast and try things, as long as we measure and iterate.
What are some of the benefits your employees experience working at a company like yours?
EzCater truly values work-life balance, and we don't just say that. Every employee can set their own schedule. Whether it's working from home, coming in late or leaving early, employees are treated like adults and are given the freedom to get their work done in the way that works best for them. We recognize that life happens, and that people need flexibility — and sometimes a break. We encourage folks who have stepped away from work for personal reasons to engage and apply with us; we don't mind the gap. Above all, you'll get a tremendous opportunity to make an impact and grow yourself, all while keeping sane working hours and having a huge amount of flexibility.
And, of course, we love to give our employees the opportunity to try food from the local catering partners on the ezCater platform. We provide catered breakfast on Mondays and lunch on Thursdays. A new employee places the lunch order every week as a chance to choose lunch and test out ezCater's platform. And each office kitchen is fully stocked with free snacks.