Only you have the power to get ahead in your career, but Built In Boston is happy to give you a leg up. We caught up with five fast-growing local companies using cutting-edge technology to change their industries and asked them what exactly they're looking for in job candidates. What are you waiting for? You can thank us later.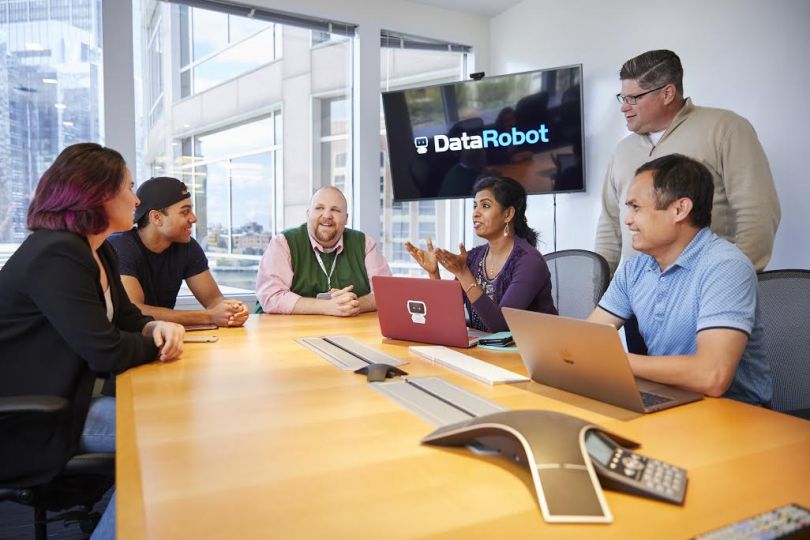 What they do: DataRobot offers a machine learning platform that allows data scientists of all skill levels to build and deploy accurate predictive models, fast.
Sweet perks: DataRobot offers unlimited vacation, premier health and wellness packages (including: dental, vision, health, life and pet insurance), FSA, remote work programs, family medical leave and commuter benefits, beer on tap, a fully-stocked kitchen, daily catered meals, casual dress, a game room, happy hours and regular company outings.
What they look for: "Creating the world's most advanced automated machine learning platform advances the way we operate at DataRobot," said VP of People Operations Liubov Yurgenson. "We look for people who are ready to make an impact that goes beyond their appointed roles, work harder and smarter, and would thrive in an appreciative environment. Striving to wow one's coworkers and taking the time to express gratitude toward each other keeps our team happy and productive. If you are able to make decisions informed by data, regardless of what role you are in, we are eager to have you join our team."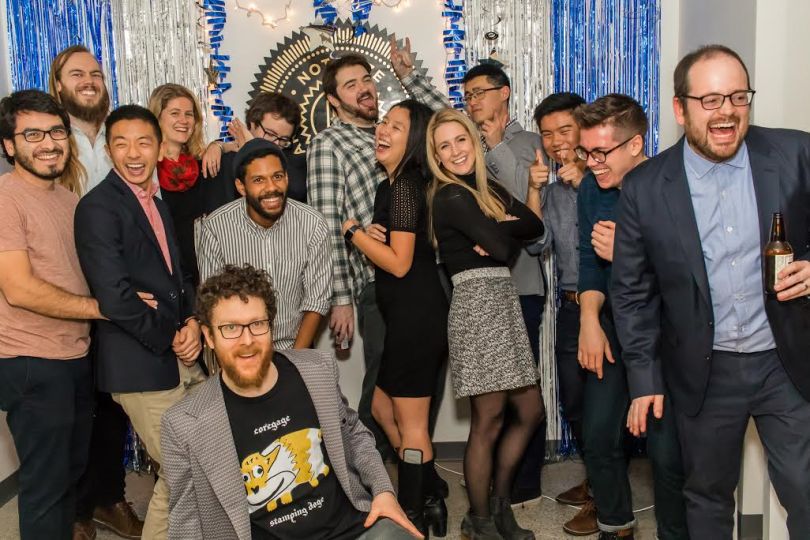 What they do: Notarize created the first on-demand notary platform, allowing anyone to notarize a document online and helping businesses send, track and collect notarizations.
Sweet perks: Notarize boasts having a Bevi with seltzer on tap, nitro cold brew and an espresso machine, as well as a flexible work-from-home policy, generous parental leave, weekly catered lunches and a stellar Back Bay location close to shopping, bars and restaurants.
What they look for: "There are no other companies as far along as Notarize in terms of defining what online notarization looks like," CEO Pat Kinsel said. "So the problems we face almost never have easily Googleable solutions. The people who thrive here are highly collaborative, thoughtful in their communication, eager to learn from each other and flexible and creative in their ability to problem solve. But beyond that, we're striving for world-class accessibility and user experience. We want to make it as easy as possible for people to complete the most important transactions of their lives, so curiosity and empathy for our users is crucial to success here."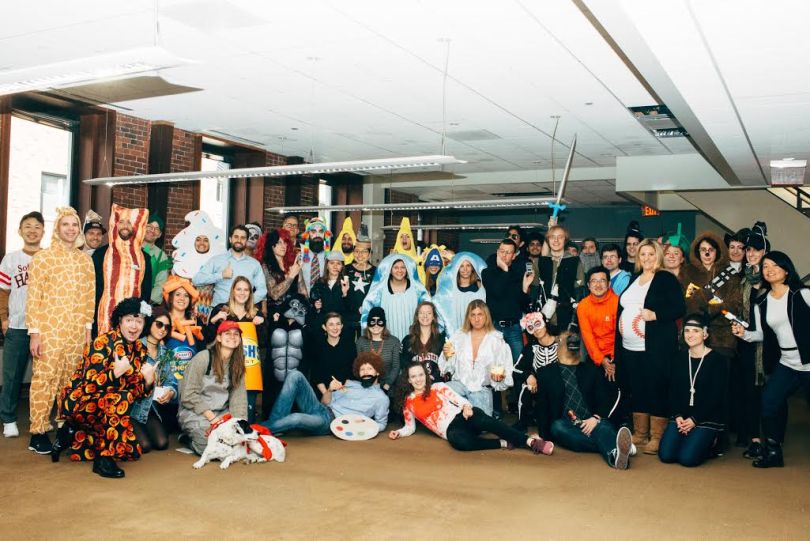 What they do: ASICS Digital's goal is to build a suite of mobile-fitness solutions, like Runkeeper and ASICS Studio, that inspire people to move and and get fit.
Sweet perks: Gym membership, unlimited time off, a running club and a comprehensive health benefits package are just a few of the top fitness-friendly perks at ASICS.
What they look for: "At ASICS, we seek out people who are smart, curious and humble," said CEO Dan Smith. "Above all, we make hiring decisions based on whether an individual will strengthen our culture or diminish it. No matter how strong the candidate's skills are, if we aren't confident that our collective team will grow stronger with them on it, we won't move forward."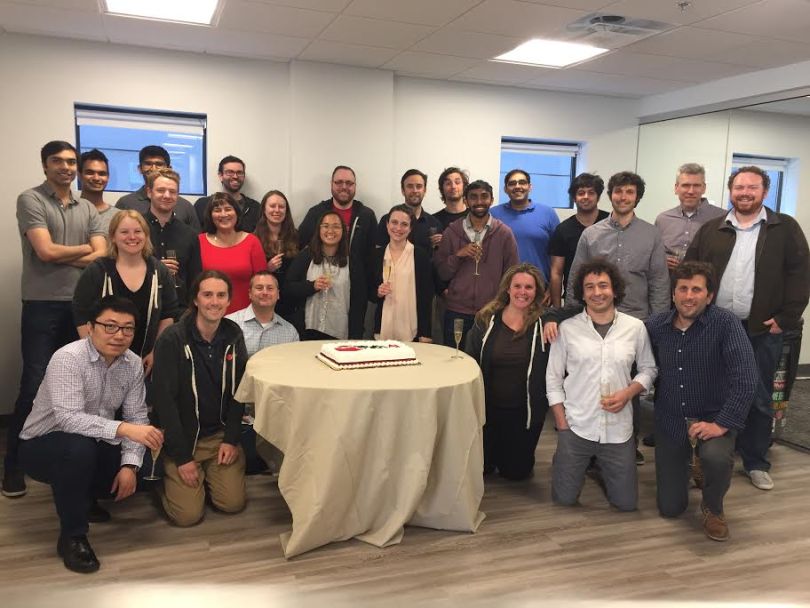 What they do: PathAI is on a mission to advance medicine via intelligent pathology. Their platform provides data-driven pathology analysis, which creates fast and accurate pathologic diagnoses.
Sweet perks: Free lunch on Fridays, Red Sox tickets and flexible hours are just a few of PathAI's coolest perks.
What they look for: "People who are willing to roll up their sleeves and do what it takes to get the job done do well here," said Diana Tan, product manager. "Since we're a small startup, we all wear multiple hats, so a willingness to adapt, be flexible, and learn from one another is really important."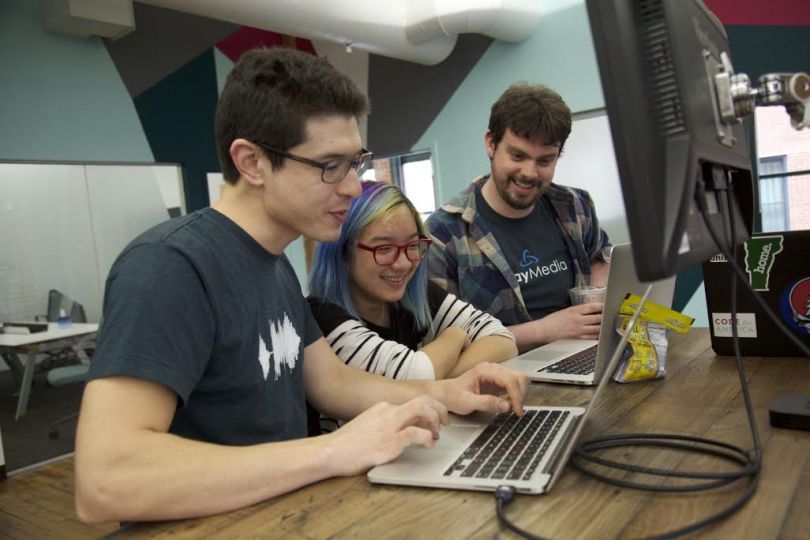 What they do: 3Play Media offers closed captioning, transcription, translation and audio description services to more than 2,000 customers across industries like higher education, media, government and more.
Sweet perks: 3Play offers competitive compensation, company-paid social outings, snacks, kombucha on tap, generous vacation policy, transportation subsidy, 401(k), and comprehensive health, life insurance and disability benefits.
What they look for: "We're looking for candidates who are self-motivated, collaborative, and ever-curious," said Kelly Savietta, senior software engineer. "You should be a team player with strong analytical and problem-solving skills."