Data scientists have been in hot demand across virtually every industry for the past few years — and yet, many people are clueless as to what they actually do. To help clarify, we caught up with data scientists at three of Boston's fastest-growing tech companies, asking them to share the coolest projects they're working on and how they're impacting their companies' bottom lines.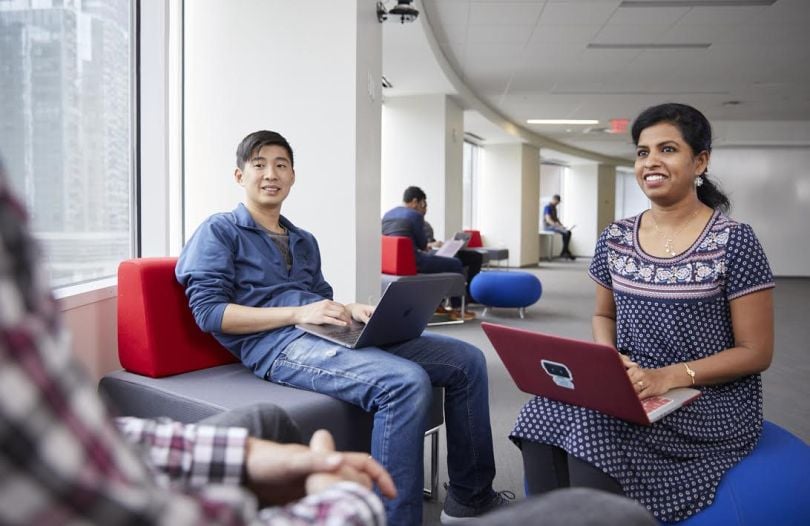 Boston-based DataRobot offers a machine learning platform that allows data scientists of any skill level to build and deploy predictive models quickly and efficiently. Alison Gudmundsen, a customer-facing data scientist, said her role lets her interface with clients across industries — from retail to healthcare to marketing.
Explain your role at DataRobot.
I work as a customer-facing data scientist. Most of my time is spent working with customers: first, to determine where machine learning and DataRobot can have the biggest impact, then to drive those projects through the modeling and prediction stages and into production.
Data science isn't just about crunching numbers. How does your job impact the company's bottom line?
DataRobot, as a company, can only be as successful as our customers. A CFDS has a direct impact on customer success both by supporting the acquisition of new customers and by ensuring that existing customers are wildly successful. Especially for companies new to machine learning, having an experienced data scientist to help guide the process of applying the technology can be key to successful adoption.
What's the most interesting project you're working on right now?
In the CFDS role, it is always interesting to see the breadth of machine learning use cases across different customers and verticals. I'm currently working with customers in lending on pricing models, health care on population outcomes, and retail on marketing optimization. Many of these companies have similar challenges in getting these models built and into production.

At the end of the day, it's always exciting to see a DataRobot user who had never previously built a model get to a point where they can measure the impact their model has had on their business.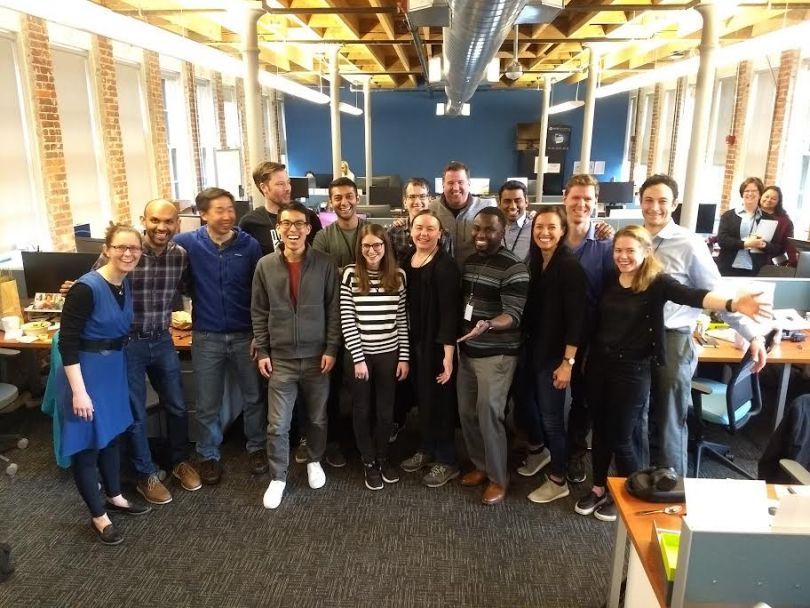 Devoted Health is a tech company on a mission to help seniors navigate the complex health health care system. Kit Rodolfa, a data scientist at Devoted, shares how her role impacts how families make some of the most important decisions of their lives.
Explain your role at Devoted Health.
Our mission is to care for our members as though they were our own family. To do that, we have to use data in every single thing we do. This means using all the information we have to make the best choices we can: Who are the best doctors to include in our network? How do we ensure that members have all the information they need at their fingertips? What are the best ways to keep our members in great health and delighted with their experiences as Devoted Health customers?
One of the great things about being an early-stage company is that we are in control of our destiny. From ETL and standing up databases, to making sense of data to help drive key decisions for the company, everything is open turf.
Data science isn't just about crunching numbers. How does your job impact the company's bottom line?
We see data science as a core element of how Devoted Health accomplishes our mission. Our goal is to empower our providers and health care guides and advocates to deliver the right care at the right time for our members. To make that happen, we need to be proactive about collecting data across the company's operations and building systems that can leverage it in novel ways.
One critical early project was building our provider network. We had very aggressive goals of building a plan quickly in several counties while wanting to make sure we included the best doctors for our members and ensuring access to the specialists and services they might need.
What's the most interesting project you're working on right now?
Literally everything we do with data is on the critical path to Devoted's goals. A big part of our job right now is to sit down with the different teams and figure out how to use data as a force multiplier in accomplishing our mission.
Lately, we've been thinking a lot about marketing: How do we get the word out about our upcoming plans to people who want more from their healthcare system? And how can we support the superpowers of our sales team by bringing in the best possible leads and giving them relevant and timely information to follow up?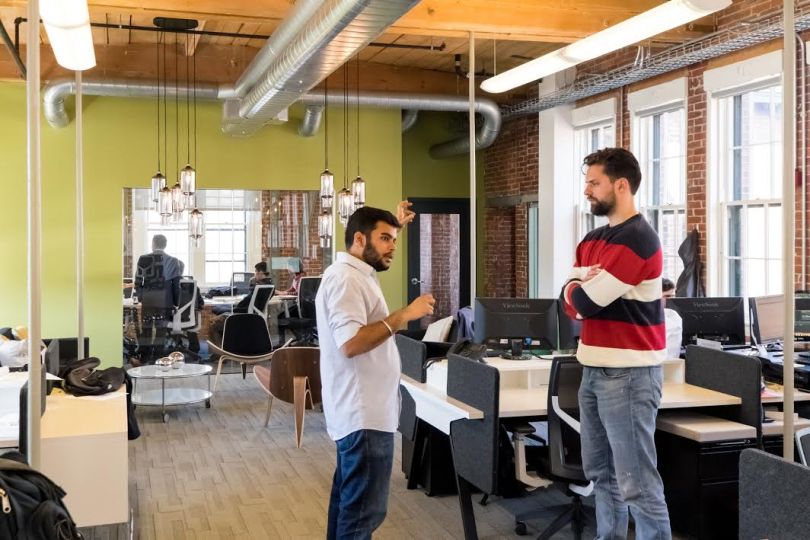 SHYFT Analytics uses data and analytics to help customers deliver the right treatment to patients at the right time. Alexandre Sitbon, head of product management and design, shares how his data job helps optimize pharmaceutical sales teams.
Explain your role at SHYFT
I have been at SHYFT since 2008 and currently lead product management and product design. I am responsible for defining our product vision and executing with a unique, differentiated experience that delights users and accelerates SHYFT's organizational success. I lead a team of product managers and designers. I also work cross-functionally with leaders from customer success, engineering, sales and marketing, as well as the executive team.
What's the most interesting project you're working on right now?
Pharmaceutical companies employ sales representatives that are dispatched across the nation. Each representative is assigned a list of target doctors that they will visit a number of times over the course of a compensation period. However, determining the impact of these activities on prescribing behavior has always been difficult to prove. Using STRATA (SHYFT's data management platform) and machine learning, SHYFT can assess the incremental impact of detailing and sampling across prescriber segments.
What do you look for when hiring data scientists?
We look for individuals who are a great cultural fit — prescribing to the SHYFT mindset has always proven to be a critical component to success. In the past, we have hired people that did not necessarily meet all of our skill requirements, but today, these individuals are rock star contributors because they were a fit for our organization's culture. In addition, we look for folks who have strong quantitative, engineering and business skills. With the democratization of data science tools and learning, pretty much anyone can claim to be a "data scientist." We seek people that truly understand the concepts needed to perform data science work, from basic statistics to advanced model design.