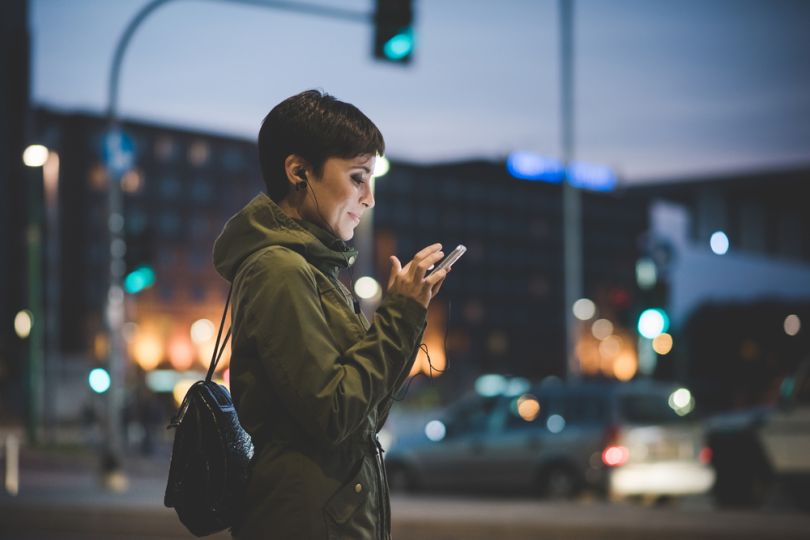 We are surrounded by touch screens: on our smartphones, tablets, and even some computer monitors. But when you touch any of those screens, you're only feeling glass.
Not for long.
Tactai, an ambitious little startup headquartered in Waltham, predicts that within two years, every smartphone will have software embedded into it that will make your touch screen come to life. You'll be able to feel the heat of a cup of coffee, the softness of a cashmere sweater, the delicate texture of an egg.
"When you look at the keyboard of an iPhone or an Android, you only see the keys," said CEO Steven Domenikos. "With our technology, you'll be able to feel the keys and get the 'click, click' effect you have on a mechanical keyboard."
Tactai's engineers have spent the last couple of years developing life-like touch sensations through a combination of precision engineering and high-resolution hand-and-finger tracking. This has ushered in a whole new era for human interaction with touch screens, Domenikos said.
We can bring a whole new powerful experience to digital interactions beyond audio and visual."
From tablets and smartphones to next-gen immersive environments like VR and AR, Tactai's technology aims to transform everything from e-commerce to gaming to real estate.
"Our mission and vision when we formed this company was that we believe we can bring a whole new powerful experience to digital interactions beyond audio and visual," Domenikos said.
Founded in 2016, the company's first product, Tactai Touch, was a 20-gram device that can be worn on a fingertip. Paired with any popular VR environment, Tactai Touch users can suddenly feel the handle of a doorknob turn in their grip, or pet a kitten and feel its smooth, soft fur ripple under their fingertips.
More recently, Tactai's engineering team wrote a content transformation platform that lets developers "touch-enable" existing or new content by adding Tactai TouchTrack to it.
With this software embedded, touchscreens will be able to deliver realistic textures and surface characteristics, though the user interface will remain the same. Suddenly, anyone with a touchscreen will be able to feel qualities like texture, smoothness, friction, hardness and more.
Domenikos said this and other technology developments have led to two major deals with hardware vendors, which the company plans on announcing later this summer.
"The next generation of phones will have a built-in capability for developers to create all different types of haptics effects," Domenikos said.
Domenikos envisions that this will transform areas like e-commerce and personal photos. For example, consumers shopping for a new pair of jeans will be able to run their fingers over denim and feel its quality. A father editing a photo of a teddy bear for his daughter could select "plush" from a library of textures so that she can feel the softness of the toy from her touchscreen.
Currently, the lean startup employs five people in Boston, but Domenikos said he expects the company to grow "significantly" this year, adding between 10 and 12 employees, stemming from the two major business deals that are underway.