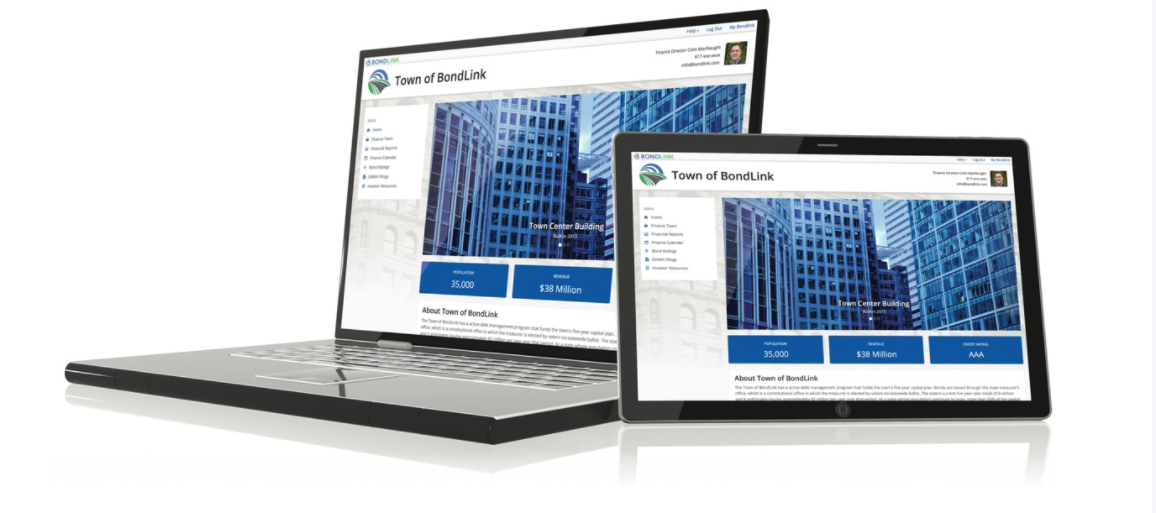 About 75 percent of all of the public infrastructure across the United States is built and maintained by state and local governments, who on average issue over $1 billion in bonds every day in the bond market.
While the municipal bond market might not sound like the sexiest industry, it's an area that's ripe for disruption.
And no one knows this quite like Colin MacNaught, CEO and co-founder of BondLink, a Boston-based startup that aims to transform the municipal bond market with its cloud-based software-as-a-service investor platform. Designed for issuers who rely on private capital to fund the construction of roads, bridges, schools, tunnels and other public infrastructure, BondLink lets treasurers and public sector CFOs share their data in real time with investors.
MacNaught had the idea for the startup during his seven years managing the Commonwealth of Massachusetts' borrowing needs from 2008 to 2015.
We bring transparency to what historically was a very opaque market."
Over that time, MacNaught issued nearly $25 billion in bonds and notes, and became interested in improving his state's borrowing costs while boosting transparency to investors.
"I was always struck and bothered that there was no technology for people on the government side to improve their bond sales and to more efficiently engage with existing and new investors," MacNaught said. "That was the genesis behind BondLink. I wanted to help governments issue more bonds, more efficiently."
With state budgets getting tighter and tighter, the stakes are very high for issuers who need capital to fund public infrastructure, MacNaught explained. On average, governments and nonprofits issue roughly $1 billion in municipal bonds every day, and the cost of repaying those bonds can consume between 8 and 10 percent of a typical annual budget.
BondLink's technology not only helps issuers better manage their debt programs, but also offers solutions for things like allowing issuers to more easily manage their compliance responsibilities, marketing efforts, and understanding the fair value of their bonds.
"We're in a critical market that helps the country," MacNaught said. "We bring transparency to what historically was a very opaque market."
Currently, BondLink employs 20 people in the Boston seaport area.
The startup raised $10 million in funding in January 2018, which MacNaught said will go toward adding members to the team, primarily in sales and engineering.
"We have the capacity to double our existing headcount from 20 to 40 people," MacNaught said. "We want to attract talented individuals who like the idea of helping governments. Every penny saved can go back into public safety, healthcare, education. So, we're looking for people who are open to the idea of helping governments be more efficient."