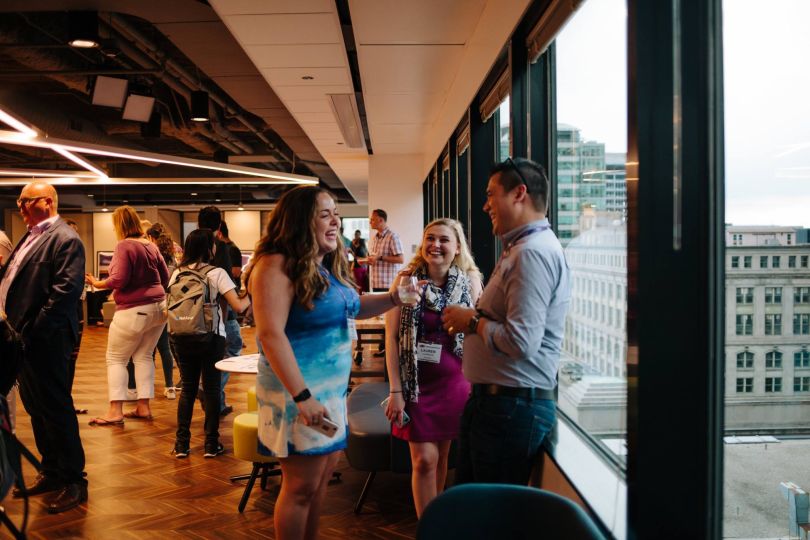 Every week, we dig through our events calendar and hand-select five events worth checking out. 
UX Design Principles Workshop, Mar. 12 at 9:30 a.m.
Want to create an amazing looking website? This two-day UX workshop will teach you how to do just that. Geared toward designers, developers and business analysts, this class will help you make a beautiful website via visual design that's also practical for users. You don't want to miss this.
Discuss Startup Ideas and Network, Mar. 13 at 6:30 p.m.
Join Hackers and Hustlers to hear the experiences of early-stage startup founders, drink beer, eat pizza and meet some pretty cool people. One presenter will be Pingster, a photo-sharing app designed to connect people to the things that surround them. The other presenter will be Gamify.Science, a super cool startup creating assessment tools to monitor concussions. Talk about a worthy mission.  
Code & Coffee: An Introduction to Virtual Reality, Mar. 15 at 6:30 p.m.
Join Girl Develop It Boston for their monthly "Code & Coffee" event. The theme of this month's event is virtual reality — a major buzzword in the tech industry right now. Lily Barrett, a member of Girl Develop It Boston's leadership team and a software developer at Education First, will talk about her experiences as a VR enthusiast. She does not claim to be a VR expert, but she does own three Google Cardboards, has several favorite VR apps, and has attempted to build VR apps. By the end of the conversation, you'll know more about the ways VR is shaping everything from medicine to education, and why the field needs way more women. 
Startup Institute Open Doors 2.0 with Hack.Diversity, Mar. 15 at 6 p.m.
Join Startup Institute and Hack.Diversity for a night of networking fun with fellow techies. This event will encourage attendees to talk about diversity and inclusion in the workplace, as well as how to break into different tech industries. Career coaches will be on hand to give valuable careers advice. Drinks and light appetizers will be served so come hungry. 
Information Architecture for Web & App Design, Mar. 16 at 9:30 a.m.
Calling all budding designers: American Graphics Institute is hosting a "dynamite" UX workshop that will teach you how to create the foundation of a functional website and app by using an intuitive navigation scheme and user research. This event is a must-attend for any designer who's ever created a confusing site or app before.