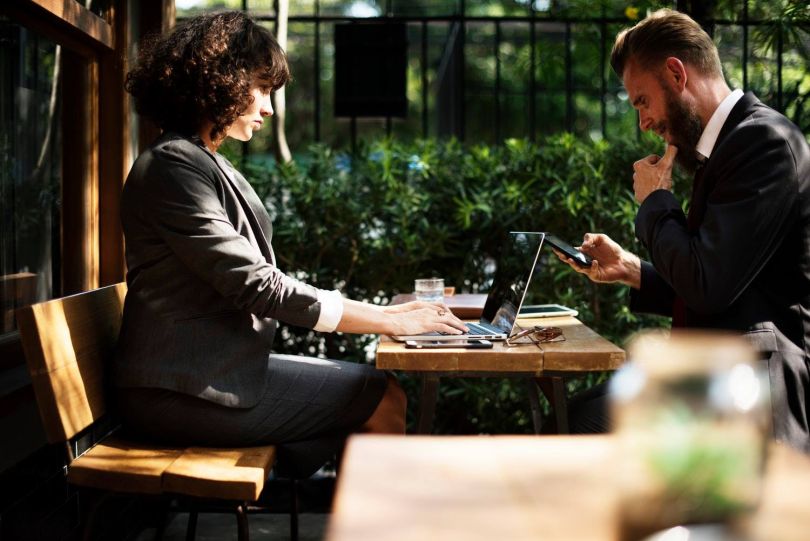 Until recently, B2B buyers and sellers had one main tool to discover new business: Google search, the same search engine we turn to daily for, well, everything. 
But searching the web for relevant suppliers can be inefficient and time-consuming for office managers and purchasing departments. 
Enter, Koble.
The idea for the startup came to founder and CEO Fabrice Saporito when he was working as a principal for Booz Allen Hamilton, where he focused on turnaround management for companies, which often meant helping them identify efficiencies in the supply chain.
"I became interested in the practical issues buyers and suppliers faced while trying to reach one another and do business," Saporito explained.
Saporito thought there had to be a better way for companies to find each other and communicate without the awkwardness of networking and the limitations of Google search.
"Google search has been the prime way for people to find and be found and that's that," Saporito said. "And after page two on Google is where you find the dead body. I mean it's true, no one goes past page two."
Fast-forward seven years, and Koble was born.
Described by Saporito as a "matchmaker for businesses," Koble offers a centralized platform where B2B buyers can discover, connect and facilitate deals with suppliers in a brand new way.
"Koble sits at the intersection of Tinder, Facebook, LinkedIn and Salesforce."
First, users sign up (for free) and are vetted by using a valid corporate email address. After creating a profile, they can request information as a buyer or can market their products and services as a seller. Koble then shows them good "matches."
If a seller's content is read, they are anonymously matched to the buyer, who can choose to engage with them or not. All parties can remain anonymous for as long as they wish.
"Koble sits at the intersection of Tinder, Facebook, LinkedIn and Salesforce," Saporito said.
And what makes Koble unique is that they aren't selling any goods or services on the platform — they're just facilitating relationships between buyers and sellers.
Currently, Koble works with companies of all stripes, from Fortune 500 companies to businesses in services, technology and manufacturing. Clients include Sprint, BBC, Chipotle Films and Sprinklr.
Users have access to their company's content, financial information and the sentiment regarding current relationships on the platform. If an employee leaves a company, all existing assets transfer automatically to the new contact so that business isn't slowed down.
Koble, which has raised $3 million in funding to date, is currently a team of 12 (with five members in Boston), but the company is looking for people with experience in machine learning and front-end development, Saporito said.
"The measure of success for Koble will be to start to see us become the relevant player in a number of markets," Saporito said.