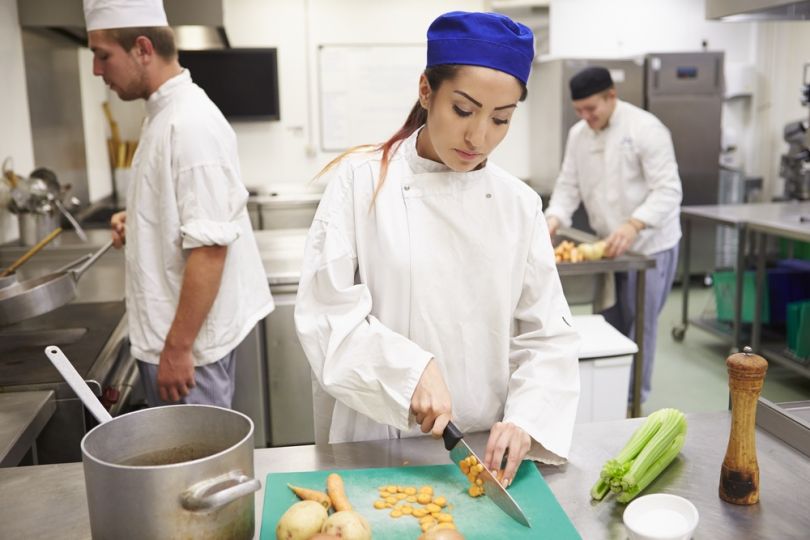 In Boston — and across the country — a shortage of chefs, cooks and servers has made competition for foodservice professionals undeniably fierce.
In fact, Robert Luz, president of the Massachusetts Restaurant Association, told The Boston Globe he'd bet that not one of the 15,000 restaurants in Massachusetts is fully staffed. Not one. What that translates to is utter chaos when a head chef calls out sick or a server doesn't show up for his or her shift.
Enter, Jobletics.
Founded by former LinkedIn employee Rahul Sharma in 2016, Jobletics hopes to be the missing link between understaffed restaurants and foodservice professionals looking for flexibility in their work schedules.
"Working at [LinkedIn], I found that job boards weren't the solution for making hiring frictionless for restaurants because turnover exists," Sharma said. Then he had an idea for a company that would leverage the appeal of the gig economy and apply it to the food and hospitality space.
Here's how it works: Using the Jobletics platform, restaurants can order a single (or a whole fleet) of foodservice professionals in just under 15 seconds.
Using a variety of interview methods that include background checks, pre-screening interviews and a skills-based screening process, Jobletics then sorts through thousands of applications to find the best fit for a restaurant. The startup says it can fill a role days in advance, or up to three hours before a shift starts.
"We believe we'll soon be covering a huge market, with people working in food service consisting of over 6 percent of the overall U.S. workforce, connecting restaurants and caterers with people working front and back of house on demand," Sharma said.
Restaurants using Jobletics can create recurring shifts or post jobs on the fly: The startup sends weekly reports to keep managers abreast of their orders, even across multiple restaurant locations.
After hiring a professional, managers can rate and rank workers right through the app, building an army of Jobletics professionals to have on hand at any time.
If managers run into any issues, Jobletics has a 24/7 support team that can be called, emailed or texted from the app.
"We like to say that we're the gig economy, 2.0," said Sharma.
For the more than 1,000 prep cooks, hostesses, servers, bussers and dishwashers using the service, Jobletics offers a chance to pick up extra shifts that fit into their busy schedules, and flexibility not commonly found in food service jobs. And workers get paid every Friday directly into their bank account.  
Currently, Jobletics is operating in Boston, San Francisco and Philadelphia, but Sharma said he hopes to expand into other markets.