One of the best parts of working at a startup is that you get to wear many hats.
And while this might mean getting to dip your toes into different areas of the business you'd never see at a corporate job, it also can lead to some confusion over how to measure your growth within a company.
Luckily, a handful of companies are getting savvy about helping employees advance their careers from within — whether that means offering mentorship or competitive career development programs. Here, we've highlighted four Boston tech companies taking major steps to put employees on the fast-track to success.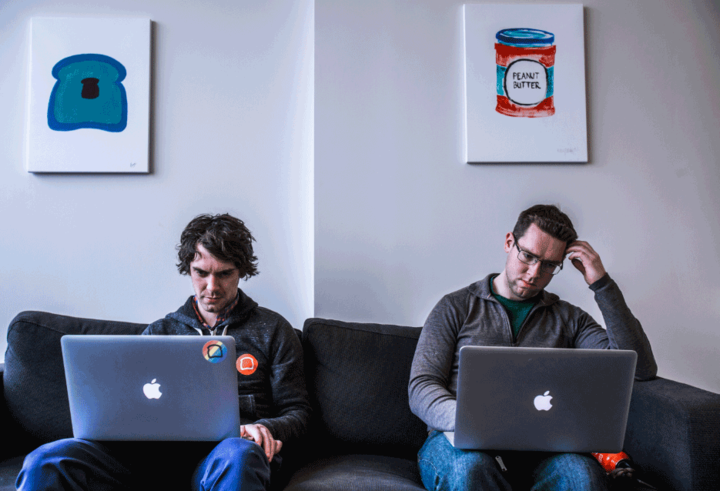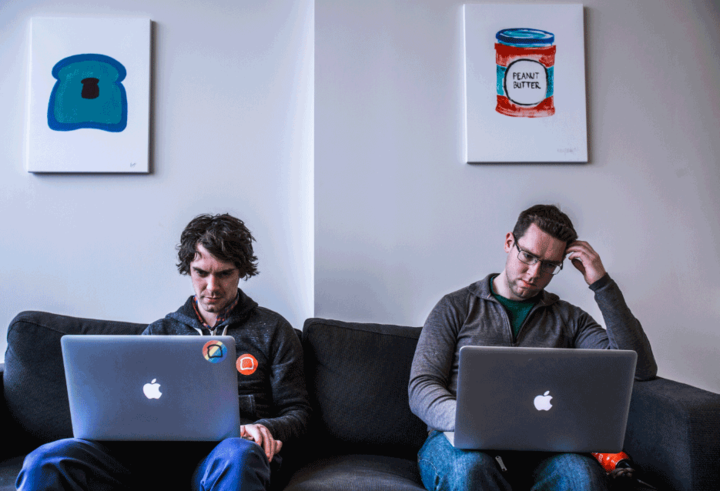 Restaurant management platform Toast offers a mentorship program for their engineering and product teams to nurture employees' leadership and life skills.
How do you fast-track young employees for success?
We actively work to cultivate an environment where employees have the opportunity to learn, grow, and advance their careers. While each department has their own structure and career ladder, we encourage employees to work collaboratively with their peers across different teams. Employees have the opportunity to work on cross-functional projects and apply for open roles in other departments. We are highly invested in creating opportunities for "Toasters" to grow into their careers and pursue their passions.
What career development/mentorship opportunities do you offer?
The Toast2Toast mentorship program was developed within our engineering and product teams in an effort to nurture and develop the participant's leadership skills, life skills and technical knowledge. It provides opportunity for our employees to build relationships, work more cohesively with their peers and further develop towards their long-term career goals. We are in the process of expanding this program within other business units at Toast and across our management and leadership levels. We also have a number of clubs and initiatives to support all employees such as Multigrain (LGBTQIA) and ToastHER (Women's Initiative).
Any specific examples of star workers who have climbed through the ranks quickly?
Alex Holliday is a great example of an employee who has taken advantage of growth opportunities at Toast. As one of the first 100 employees. she started out as a software configuration specialist and was quickly promoted to team lead after six months. With mentorship from Tim Fredette, a software engineer, and Tim Baker, a Toast product manager, she transitioned from the services department to the product organization. Alex started out as a product analyst and after one year was promoted to an associate product manager this past September. In her own words, "Toast gives employees the room to grow and carve out a high-impact career path."
At e-commerce giant , employees fresh from college get their very own informal mentor to help them navigate their new role.
How do you fast-track young employees for success?
At Wayfair, we have a fully-staffed in-house customer service team, which is rare for a retailer our size. Our team of over 1,700 customer service employees handle millions of order inquiries per year and offer unique, personalized support to go above and beyond our customers' needs. Our employees who start in our customer sales and service team begin by learning how each function within Wayfair works together across the business to support the customer. This hands-on approach allows our new employees to understand how to give the customer the very best experience and keep them coming back.

We also added part-time positions to our customer service teams, which offer college students the opportunity to work around 20 hours per week if their class schedule allows. This has provided them the opportunity to get exposure to the entire business at a very early stage in their careers and sets them up for consideration for specialized/manager positions following graduation.

What career development/mentorship opportunities do you offer?
Every new customer service hire goes through extensive onboarding training with a dedicated manager and experts who help coach them through their initial month of learning on the job. Our sales and service department at Wayfair does not read from a script or operate under "red tape" – which means our team members are problem solvers and empowered to handle issues independently and on the fly. Having a dedicated manager and coach ensures that new hires have a subject matter expert on specific projects, troubleshooting how to best mitigate a problem that may arise. In instances where the new hire is a recent college graduate, we try to connect him or her with an alum who can act as an informal mentor, regardless of whether they are in different divisions within sales and service.
Any specific examples of star workers who have climbed through the ranks quickly?
We have many executives who started their careers in sales and service and are now managing multi-site inbound customer service teams. One example of how Wayfair enables mobility across teams is Ian Eshelman, now creative director of our in-house TV and video production team. Ian began his career as a customer service member with a passion for video production. He learned of an opportunity to create a recruitment video and asked if he could be involved. His manager would let him take time off from his normal customer service responsibilities to work on other video projects, which helped establish him as an expert in internal video production. When Wayfair rebranded in 2012, Ian was hired as the first video producer for the company's new brand team that would work on creating TV commercials.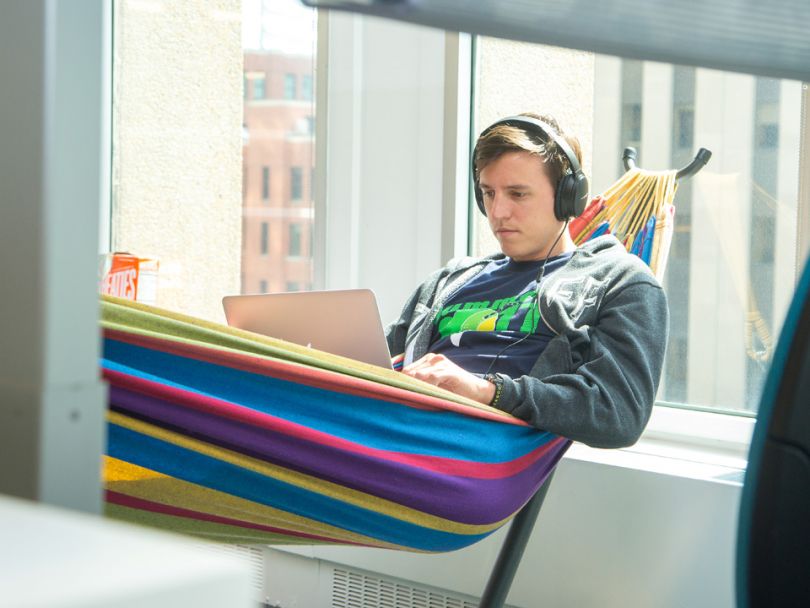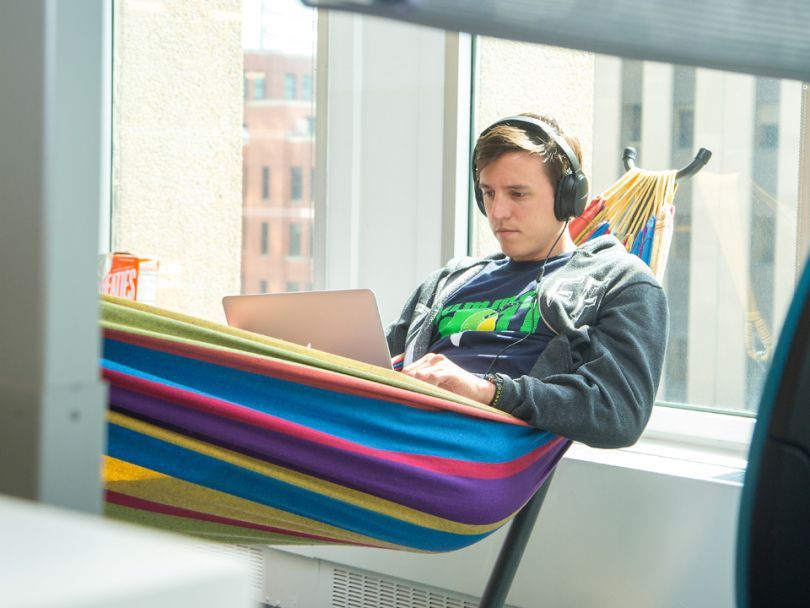 Marketing tech company Klaviyo reviews employees every six months to make sure they're growing in their roles and learning new skills.
How do you fast-track young employees for success?
Klaviyo offers onsite training in a state of the art training room — most recently we brought in General Assembly for a 10-week, 60-hour data science immersion training. Klaviyo offers other training opportunities onsite for areas of the company, including customer engagement, sales and leadership development, along with $3,000 or more for employee seminars, training and immersion courses.
What career development/mentorship opportunities do you offer?
Promotions at Klaviyo typically occur every two years — employees are measured on goal achievement and progress against their promotion progression (employees are reviewed every six months).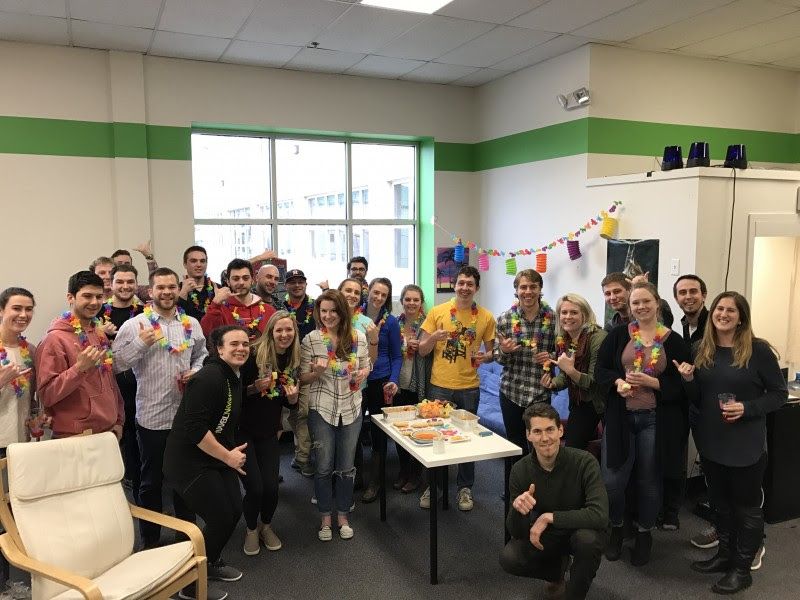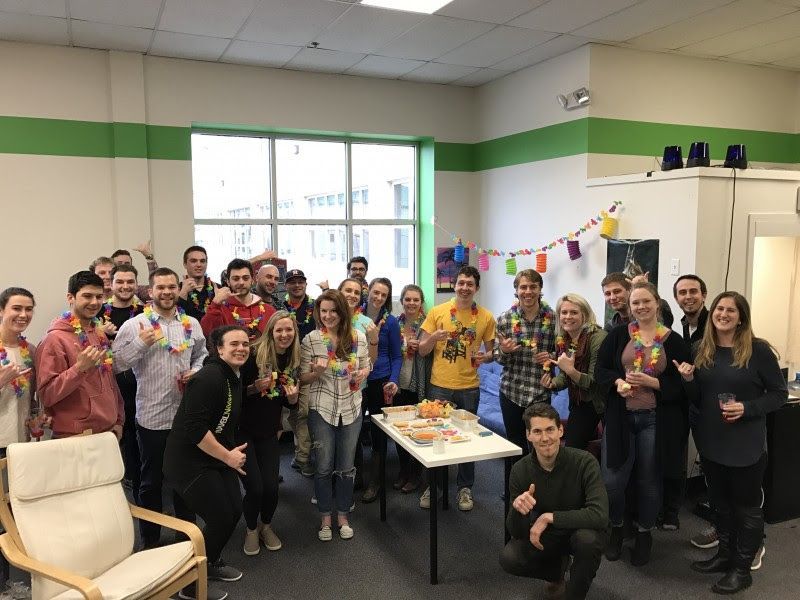 Reservation platform FareHarbor offers account executives continuing education sessions three to five times per week to make sure they continue growing their sales and tourism industry knowledge.
How do you fast-track young employees for success?
There is a lot to learn in travel and specifically the tours and activities industries. Our account executive team is experienced working with everything from horseback riding and zip lining to large boat operators. That being said, in order to fast-track young and new employees, we have developed a detailed training and shadowing program. When a new class of account executives start with the company, they are immersed into all things related to FareHarbor culture, industry and product, by having classroom sessions, engaging in role play and conducting research to present to the rest of the team. After training has been completed, AEs continue to have access to our training team to help them with advanced situations and check-ins to ensure they are heading in the right direction.
What career development/mentorship opportunities do you offer?
We offer continuing education sessions three to five times per week to help FareHarbor AEs grow their sales and industry knowledge. Sometimes, these sessions are led by management, but other times, AEs research topics, present to the rest of the team, answer any follow-up questions and even hold extra sessions in small groups to help other AEs grasp these topics. It is a great way for AEs to display expertise in different subject areas while learning how to share this knowledge with others.
Can you share examples of star workers who have climbed through the ranks quickly?
Our account executive team has had many workers climb through the ranks quickly! The most recent example is an employee who started in June 2015. After about one year, she displayed a swift understanding of the industry and led the office in all of the metrics that we track. She quickly became a senior account executive and after just three months, became a division manager. Most recently, she continued to excel and has become an enterprise sales manager, working exclusively with very large companies.