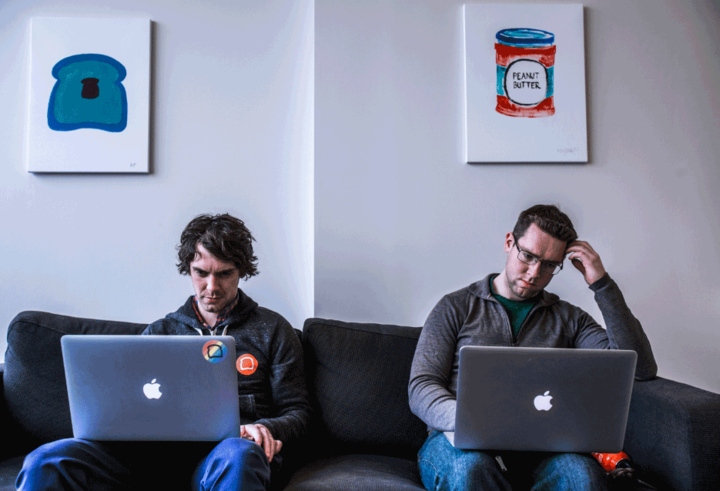 Toast, the Boston-based startup offering an all-in-one restaurant technology platform, was ranked as the third fastest-growing tech company in North America by Deloitte's Technology Fast 500 report this week.
The annual ranking, which lists the 500 fastest-growing North American companies in technology, media, telecommunications, life sciences and energy, recognized 18 Massachusetts-based digital tech companies this year.
This was Toast's first year on the list.
"We're experiencing yet another exceptional year at Toast, all thanks to our loyal customers, employees, partners and investors," said Chris Comparato, CEO of Toast, in a statement. "Our team is thrilled to be recognized as one of the fastest-growing companies in the U.S. and will continue to deliver on our promise to be obsessed with customer success."
In addition to the tech company's most recent accolade, in 2017 Toast also raised a $100 million Series C round, expanded its Boston headquarters, opened a Dublin-based office and was ranked as one of Forbes' 2017 Cloud 100, a list that ranks the top 100 private cloud companies in the world.
Technology Fast 500 award winners are selected based on percentage fiscal year revenue growth from 2013 to 2016.
In order to be eligible for Fast 500 recognition, companies must own proprietary intellectual property or technology, base-year operating revenues of at least $50,000 and current-year operating revenues of at least $5 million.
Seventeen other Massachusetts-based digital tech companies made the list this year, including Maxwell Health (No. 100); QStream (No.139); Definitive Healthcare (No. 152); ViralGains (No. 156); Tracelink (No. 177); Acacia Communications (No. 201); Onapsis (No. 243); Recorded Future (No. 274); Fuze (No. 295); HubSpot (No. 323); Buildium (No. 337); Perfecto (No. 412); Applause (No. 422); EverQuote (No. 446); Everbridge (No. 463); ownerIQ (No. 464); and Semcasting (No. 483).