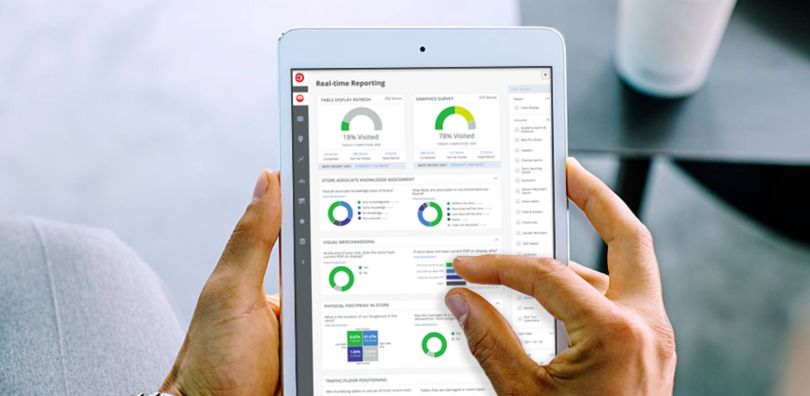 As technology continues to shape consumer shopping behavior, brick-and-mortar stores have struggled to keep up with e-commerce.
ThirdChannel, a Cambridge-based startup offering a retail intelligence platform, hopes to give brick-and-mortars a leg up. And the startup just raised a fresh $7 million Series A round to make it happen.
Led by Fung Capital, the round will be used to expand ThirdChannel's engineering and analytics capabilities to meet more complex customer needs across a growing number of retail verticals, said CEO Gina Ashe.
Founded in 2012, ThirdChannel offers retailers an intelligence platform that shows brick-and-mortar stores all the behavioral and operational data points needed to make critical business decisions.
"For retailers and brands to survive the storm and make it through today's industry upheaval, they need to get products and the consumer experience right," said Michael Hsieh, president at Fung Capital, in a statement. "But, many are in the dark when it comes to in-store shopper behavior and product performance."
Using ThirdChannel's platform, brick-and-mortar store associates can provide a continuous feedback loop from the floor, giving the retailer insight into product demand, merchandising successes, inventory levels, store traffic patterns and even weather impact.
The company's hope is that this constant feedback will allow retail execution issues to be resolved as soon as they are identified.
"According to U.S. Census data, more than 90 percent of retail sales still take place in stores," Ashe said in a statement. "Brands must keep feeding their brick-and-mortar investments, and retailers need to support powerful brand activations on the store floor."
ThirdChannel currently employs 35 people in Boston and has open roles in engineering, product management, analytics, data science and marketing.