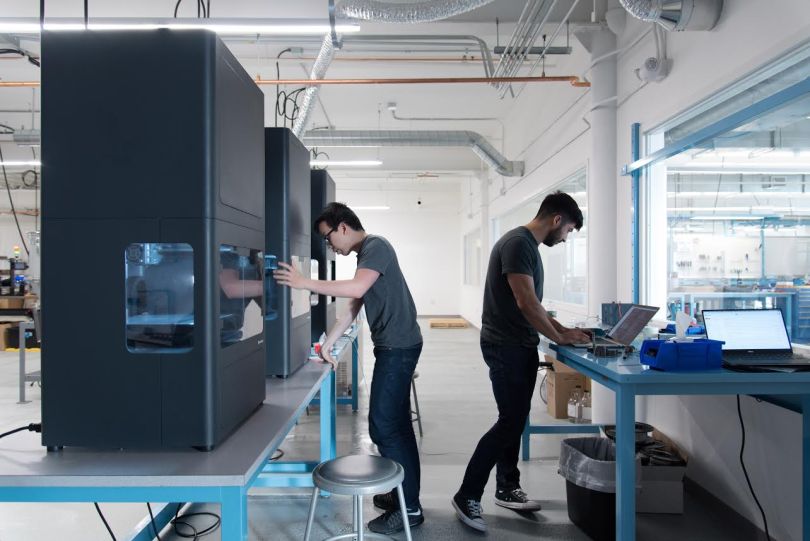 Markforged saw some love from big-name investors this week, pulling in $30 million in funding led by Microsoft Ventures, Porsche and Siemens-backed venture fund next47.
The 3D printing company announced the Series C round Wednesday, which it said would be used to mass produce metal 3D printed parts.
All three new investors are also customers, using Markforged printers to reduce time to market. They join existing investors Matrix, Northbridge and Trinity. Markforged has raised a total of $57 million to date.
"Humanity's ability to tackle the big challenges is limited by slow hardware cycles — from self-driving vehicles to saving the environment to reaching for Mars," said Greg Mark, founder and CEO in a statement. "At Markforged we are unlocking a dramatic acceleration — a step change — in product creation."
Markforged dubs itself the only company able to 3D print the complete range of materials, from plastic to carbon fiber to metal, with a cloud-connected software platform designed to make manufacturing easier and faster than traditional methods.
"Markforged is making 3D printing simple, repeatable and fast," said Lak Ananth, managing partner at Siemens next47, who will also be joining the markforged board. "This has far reaching implications for our target industries, from automotive and aerospace to healthcare and energy."
According to Markforged, their machines can print metal parts 50 times faster and 20 times cheaper than machining, allowing companies to turn ideas into products in days rather than months.
Markforged also announced they have achieved profitability in Q1, growing revenues by 300 percent in 2017.
"As cloud services shorten development cycles for software engineers, so too is 3D printing accelerating innovation in the physical world," said Matthew Goldstein, partner at Microsoft Ventures. "Markforged's full-stack offering and innovative materials change the equation for 3D printing, opening up incredible new opportunities for mechanical engineers."
Among the thousands of companies and organizations already using Markforged's printers are NASA, Google, Ford, Amazon and Facebook.