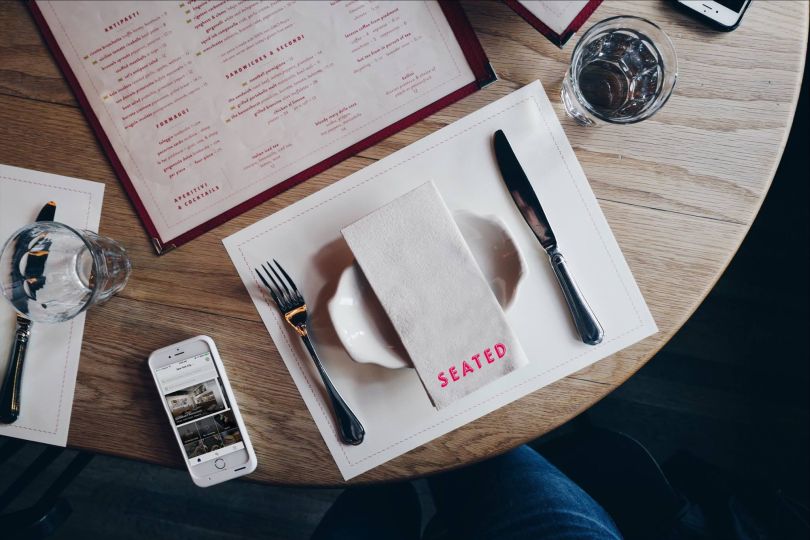 Eating out is fun, but there's something that could make it even better: getting paid to do it.
Sounds outrageous, but that's the idea behind a new Boston-based app called Seated.
The premise is pretty simple, said co-founder Brice Gumpel. Users download the app and book a reservation at one of the restaurants listed in their city. Then, they choose what kind of gift card they want (between $10 and $30 to Amazon, Starbucks or Uber).
After dining out, the reward appears in their account within 24 hours.
"Over 56 percent of new restaurants close after just one or two years," Gumpel said. "And part of the reason is that across the U.S., most restaurants are operating at a 36 percent occupancy rate Monday through Sunday."
An avid foodie, Gumpel launched Seated this year to serve as a demand generator for great restaurants that don't get the attention they deserve. On the app, users can filter restaurants by cuisine, neighborhood, photos and reviews to find their new favorite dining spot.
To ensure that the app only works with top-notch restaurants, Gumpel said that they only feature restaurants with four stars or above on the platform.
Seated has also pledged to donate one meal per reservation booked on their platform. They donate meals to hungry children in need through "ShareTheMeal," the app created by the United Nations World Food Programme. 
The app currently operates in 15 cities, including Boston, New York, Chicago and Los Angeles.