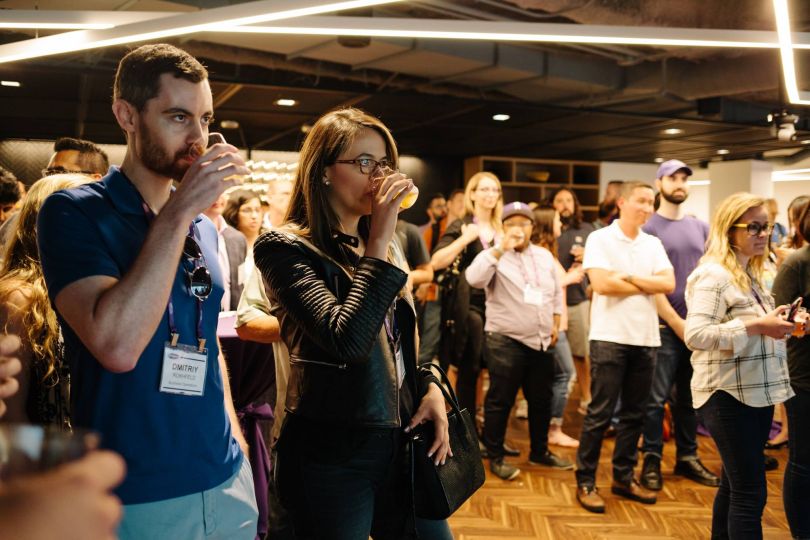 Every week, we dig through our events calendar and hand-select five events worth checking out. We're particularly looking forward to these ones.
Boston Android developers get together for informal discussion of mobile technologies. Everyone is welcome, all interests and skill levels. Stop by to talk about the mobile industry, debug some Android code or hang out with other techies and coders.
Calling all innovators, disruptors and entrepreneurs. MATTER, Chicago's healthcare technology innovation hub, and Three Lakes Partners, a venture philanthropy committed to ending idiopathic pulmonary fibrosis (IPF), have launched the $1 Million IPF Catalyst Challenge to improve the quality of life of those suffering with IPF, a chronic, progressive, irreversible and incurable disease. The event will be held in Cambridge. 
Computers have been used in education in a variety of roles, some of which try to replace teachers or lead students down pre-determined paths. In contrast, the INK-12 project has created and studied software that enables students to create their own mathematical representations through a combination of freehand drawing and digital manipulatives. In this event, computer scientist Andee Rubin will demonstrate the software the project created, share examples of the ways students have used it to create personalized representations and discuss how to design a tool that affords individual creativity, yet provides enough structure to make some automatic analysis possible. 
An essential event for anyone involved or interested in Greater Boston sustainable business, Green Innovation Industry Night is an evening hosted by CIC to celebrate, invigorate and connect sustainably-minded innovators bringing smart solutions to the private and public realms. Guests have the opportunity to learn from featured speakers, attend industry discussions, and network with fellow change-makers.
Interested in an in-demand career with salaries up to six-figures? The job market for Salesforce professionals is growing, with over 300,000 job openings for Salesforce skills created last year. In this class, visitors will get a crash course in building employee-facing business apps that run on both a web browser and a mobile device — without writing any code! Whether you're familiar with Salesforce from your work experience or are just looking for a career in a hot field, join Salesforce to learn about app-building.