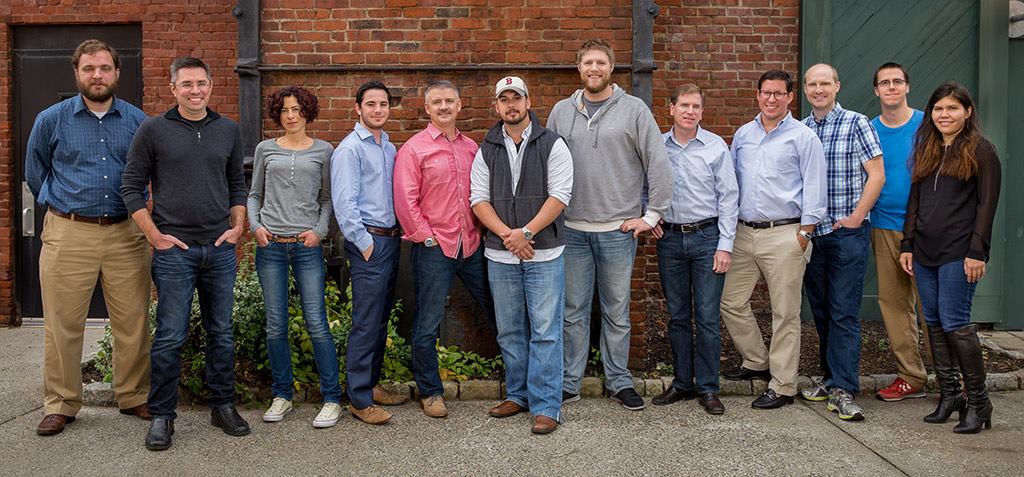 Boston's cybersecurity market is getting pretty crowded, but with a fresh $45 million Series C investment, Threat Stack is well on its way to making a name for itself in the space.
The round, which was announced Tuesday, was led by two different venture capital arms of Fidelity Investments — F-Prime Capital, Fidelity's venture arm in the U.S. and Europe, and Eight Roads Ventures, its venture arm focused on other countries.
Threat Stack, which recently moved into new offices in Downtown Crossing, doubled its headcount this year to 100 employees. The company said it plans on doubling that number again by the end of 2018, and will double its headquarters at 55 Summer Street to 21,000 square feet.
The recent round of funding will be used to accelerate innovation around Threat Stack's intrusion detection platform for the cloud, expand the company's headcount and footprint in Boston and expand into new markets in North America and around the globe. 
Founded in 2012, Threat Stack provides software that helps security teams detect and respond to cyberattacks across the cloud and on-site data centers.
"We've been able to help all sizes of companies — from small, rapidly scaling startups to massive corporations with complex legacy infrastructure," said Brian M. Ahern, Threat Stack Chairman and CEO, in a statement. "Every company is looking to get their arms around the security of their infrastructure. Most are dealing with a shortage of security talent and increasingly automated development processes — so there is a unique need for deploying security at speed and scale."
As more businesses migrate their data infrastructure to the cloud, Ahern added that the market opportunity ahead is enormous.
Existing investors like Scale Venture Partners, .406 Ventures and Accomplice also participated in the round, which brought Threat Stack's total investments to more than $70 million.
The company's last round of funding was a $15 million Series B in April 2016. Since then, the company has more than doubled its customer base to roughly 350 companies.
Currently, Threat Stack is hiring for sales and marketing professionals, as well as developers and engineers as they continue to build out their cybersecurity technology.