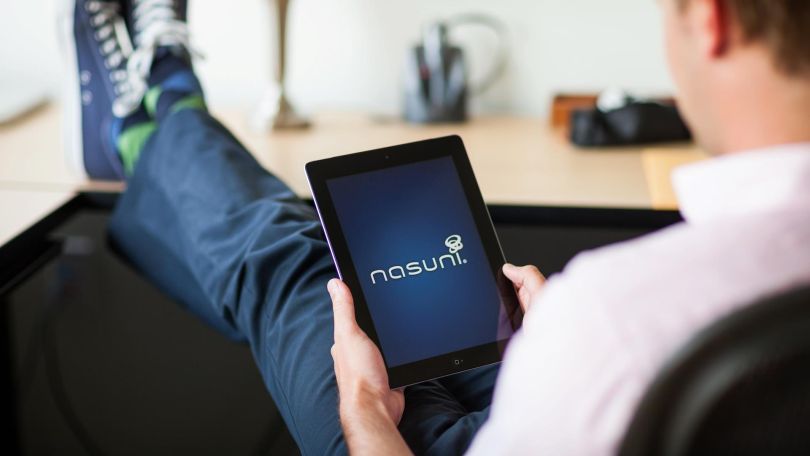 Goldman Sachs is buying into Boston-based cloud storage startup Nasuni.
Goldman Sachs Growth Equity (GS Growth), a platform within Goldman Sachs' merchant banking division, led a $38 million round of funding this week, which Nasuni will use for research and development, go-to-market efforts and customer success.
"The cloud is replacing on-premises disk arrays as the next wave of data storage," said David Campbell, a managing director of Goldman Sachs' merchant banking division, in a statement.
Founded in 2008, Nasuni has grown each year as enterprises look for a more scalable way to manage the exponential growth of unstructured data.
"What has been missing is a global file system that enables enterprises to store their fastest growing type of data — unstructured file data — in cloud object storage," Campbell added.
Traditionally, IT organizations purchased network attached storage (NAS), backup, archive, replication and disaster recovery hardware and software. But the problem with that approach was that file growth would quickly outpace capacity, and file sharing and transfer challenges would limit multi-site collaboration.
That's why Nasuni turned to the cloud.
Nasuni's cloud-native global file system and on-premises caching appliances represent a paradigm shift in unstructured data management that Wall Street investors and hundreds of customers have shown interest in.
This most recent round of funding follows a $25 million round raised last year, and brings Nasuni's total funding to over $120 million.
Nasuni added 40 new employees in the first half of 2017, and doubled its office space by relocating its headquarters to the fast-growing Seaport District. The company currently has open roles in engineering, sales and business development.