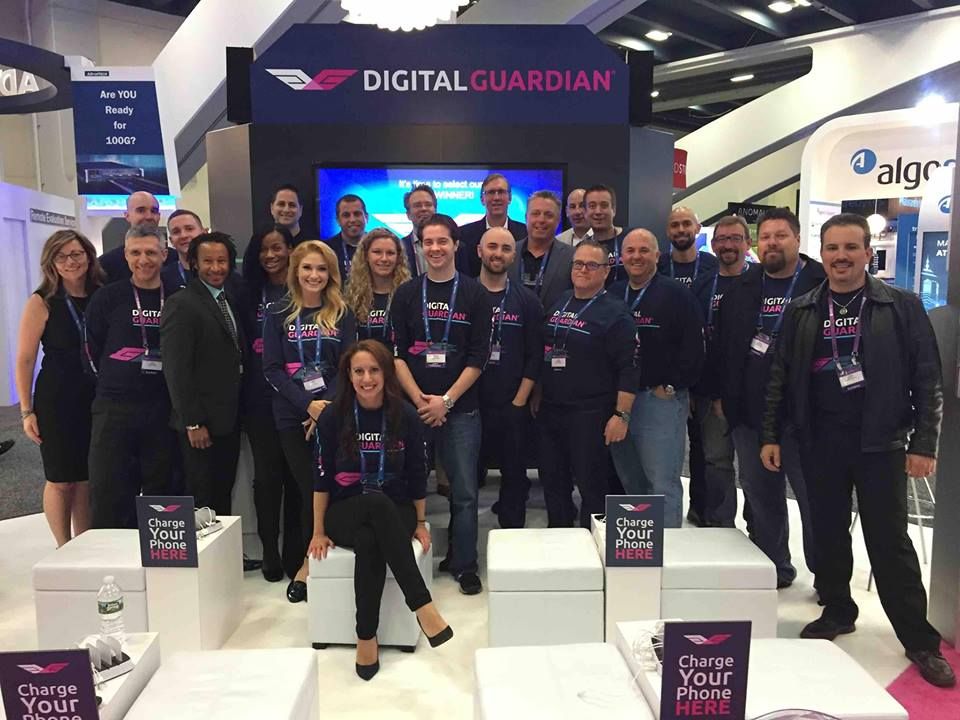 Cybersecurity breaches are making headlines.
Just last week, a massive Equifax breach compromised the information of roughly 143 million Americans, exposing personal information like birth dates, addresses and Social Security numbers.
While this trend is undoubtedly scary, it shows just how necessary the work of cybersecurity firms like Digital Guardian is, said Mark Stevens, the company's senior vice president.
"The problem is never going away," Stevens said.
That's why Digital Guardian, which specializes in data loss prevention (DLP), is growing at breakneck speed.
Founded in 2003, the company has swelled to 400 employees globally (up from 220 in 2015) and is currently hiring for roles in engineering, marketing and product management.
Digital Guardian's cloud-based, data-centric security platform is designed to stop information theft by monitoring a company's traditional endpoints, as well as its mobile devices and cloud applications to make it easier to see and stop all threats in real time.
In layman's terms, that means the company protects against data being copied off of a computer by a hacker who has made it into the system — or by an outgoing employee who still has access.
"We're all about data protection across all markets," Stevens said. "Whatever you're trying to protect — algorithmic trading software codes or personal credit card information — our job is to protect that data from inside and outside threats."
Today, the company has over 600 customers in industries ranging from banking and retail, to education, government, healthcare and technology.
Digital Guardian has raised over $138 million to date from investors like GE Pension Trust, Fairhaven Capital and Brookline Venture Partners, and is suggested to be one of Boston's likeliest IPO candidates.
Stevens said from a job candidate's perspective, there's no better place to grow a career — especially in engineering.
"We have cutting edge technology," Stevens said. "Cybersecurity technology is constantly changing. We're not an app that sits in a container. The attackers are getting more and more sophisticated. They understand that this is a big money business."