Itching for a change? Lucky for you, Boston's tech scene is on fire, and many companies are searching for innovative, talented employees to join their teams. If you're hoping to spend your days building the next great thing, check out six of Boston's fastest-growing tech companies hiring right now.
What they do: CarGurus is a comparative site for automotive shoppers that's all about making car shopping more transparent by providing relevant local deals and unbiased information on vehicles.
Note from an insider: "The ideal CarGurus candidate is curious and innovative, can creatively solve problems and collaborate with other team members," said Ryan Tusko, employment branding specialist at CarGurus.
Best perks: Some of their perks include free daily catered lunches, subsidized commuting benefits, a 401(k) with a match and paid gym memberships.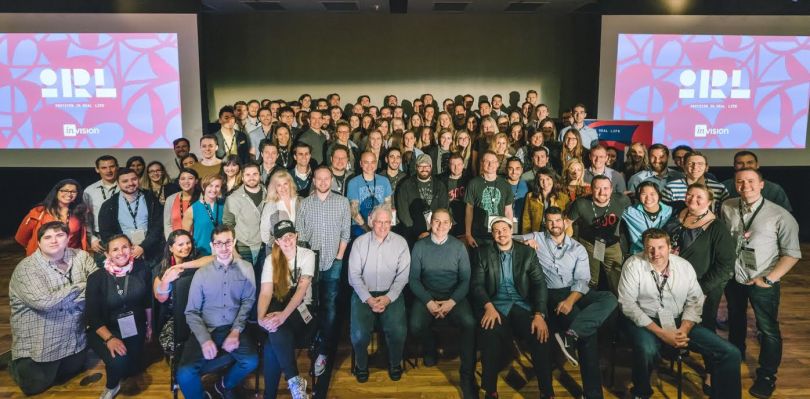 What they do: InVision is a leading product design and collaboration platform providing millions of people with an end-to-end design platform that takes any idea from concept to code.
Note from an insider: "The people we hire at InVision all have one thing in common: they embody qualities that not only add value to their team, but to the company as a whole," said Danny Greer, director of marketing and customer experience at InVision. "They model and embrace values such as humility, creativity, a relentless pursuit of excellence and a deep appreciation of design and customer experience. All InVisioneers share the experience of working in a fully distributed organization, so it's of the utmost important that team members are exceptionally adaptable and self-starting."
Best perks: Remote work from anywhere with amazing coworkers, MacBook on your first day, unlimited, free Starbucks drinks, half-day Fridays year-round, free Amazon books related to your profession and peer bonuses via Bonus.ly.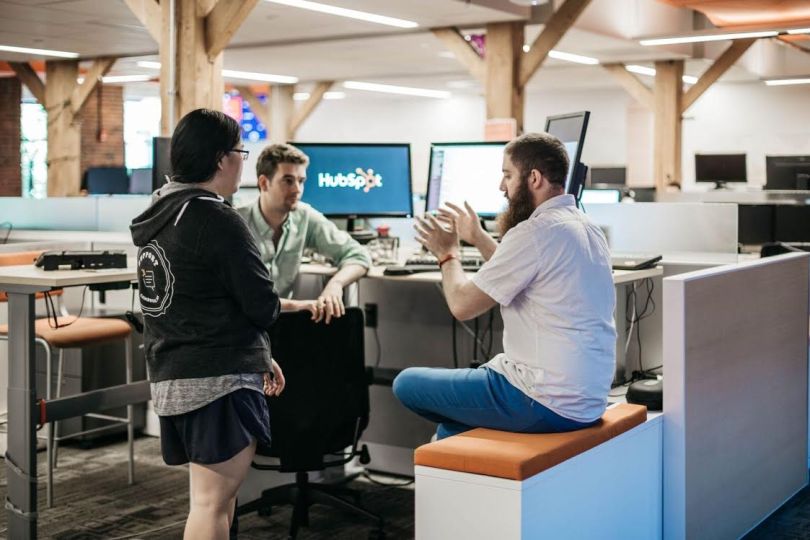 What they do: HubSpot develops cloud-based, inbound marketing software that helps businesses transform the way they market online through social media, blogging, SEO, website content management, email marketing, reporting, analytics and more.
Note from an insider: "The number one reason employees say they love working at HubSpot is the people," said Hannah Fleishman, inbound recruiting manager at HubSpot. "That's why finding amazing candidates is so near and dear to our hearts. We look to hire people who are passionate about growing, learning and helping. The candidates who stand out are ones who are deeply curious and are excited by HubSpot's mission of making business more human."
Best perks: HubSpotters love to learn. HubSpot offers tuition reimbursement where they offer up to $5,000/year for employees to continue their education, either through an online course, at a university or college, or programs like Intelligent.ly or General Assembly.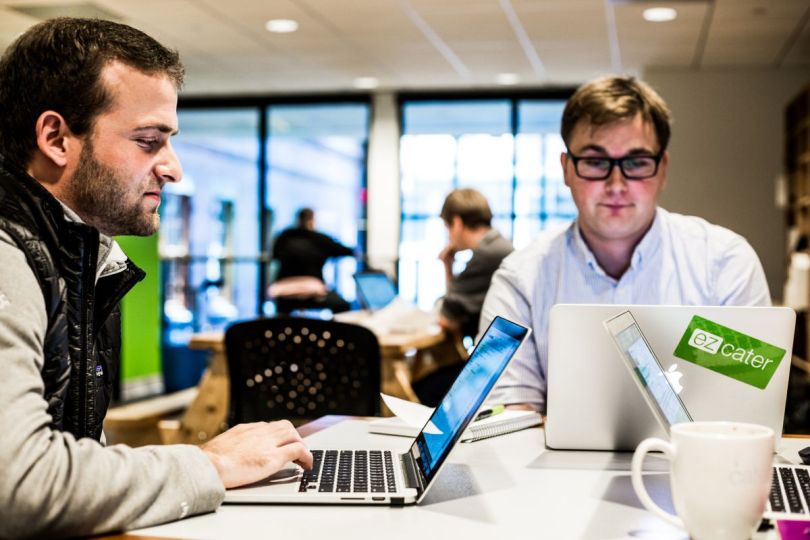 What they do: ezCater's online ordering system allows companies to find caterers serving their address and to filter by food type and budget before placing an order in just a matter of minutes.
Note from an insider: "ezCater's culture is built around being insanely helpful so we look for people who embody that quality," said Greg Spaulding, director of talent at ezCater. "We also look for people who have passion and hope they can apply that passion to ezCater."
Best perks: There are team breakfasts every Monday, lunches every Wednesday and an abundance of snacks all days. They also offer unlimited vacation, MBTA pass subsidies and gym fee reimbursements.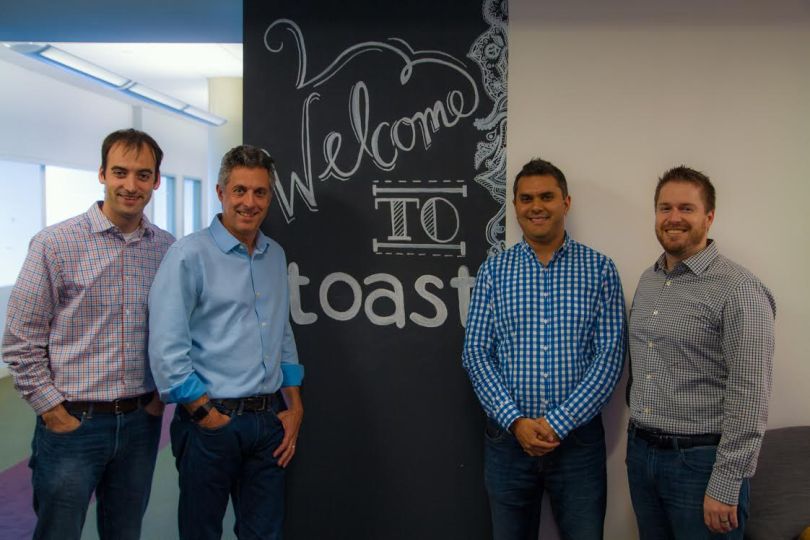 What they do: Toast is an all-in-one point-of-sale and restaurant management platform that offers tableside ordering, quick menu modifications, real-time enterprise reporting, online ordering and labor management on an easy-to-use interface.
Note from an insider: "Toast is in hyper-growth mode, and as such we are searching for the best talent to ensure we scale effectively," said Derek Stangle, director of product marketing. "While our team has an extremely diverse background, restaurant experience is always a plus in our eyes."
Best perks: Toast offers on-site yoga classes and has a relaxing open office, complete with bean bag-filled collaboration spaces and equally necessary quiet spaces.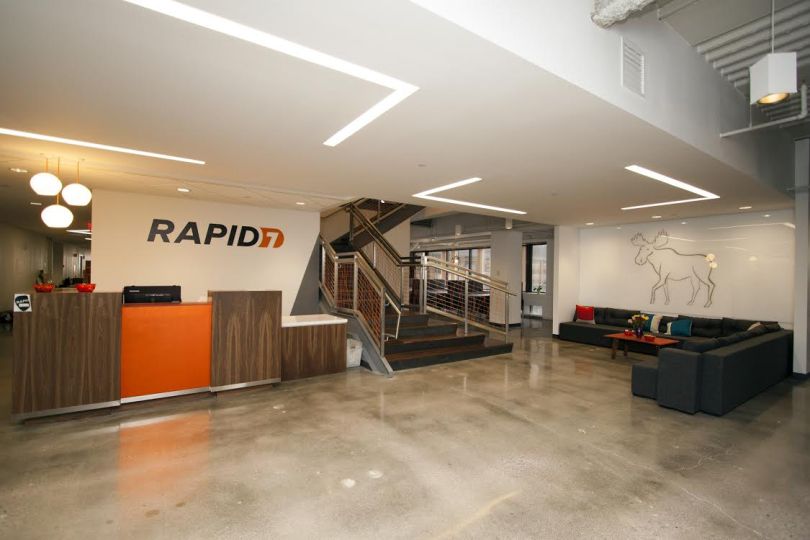 What they do: Rapid7 pairs its experience in security data and analytics with deep insight into attacker behavior to help organizations implement an analytics-driven approach to cybersecurity.
Note from an insider: "Rapid7 doesn't just look to fill roles — we search for people who want to join our mission," said Christina Luconi, chief people officer at Rapid7. "We hire people who balance their skills with a fantastic attitude, strong aptitude and a curiosity to learn. We look for people that will embrace our core values. These candidates are rare, but once we find them, we do our absolute best to inspire and retain them."
Best perks: Employees get competitive pay and "Moose Awards," a quarterly recognition that celebrates people who exhibit Rapid7's core values. Winners get a stuffed moose and a cash prize.