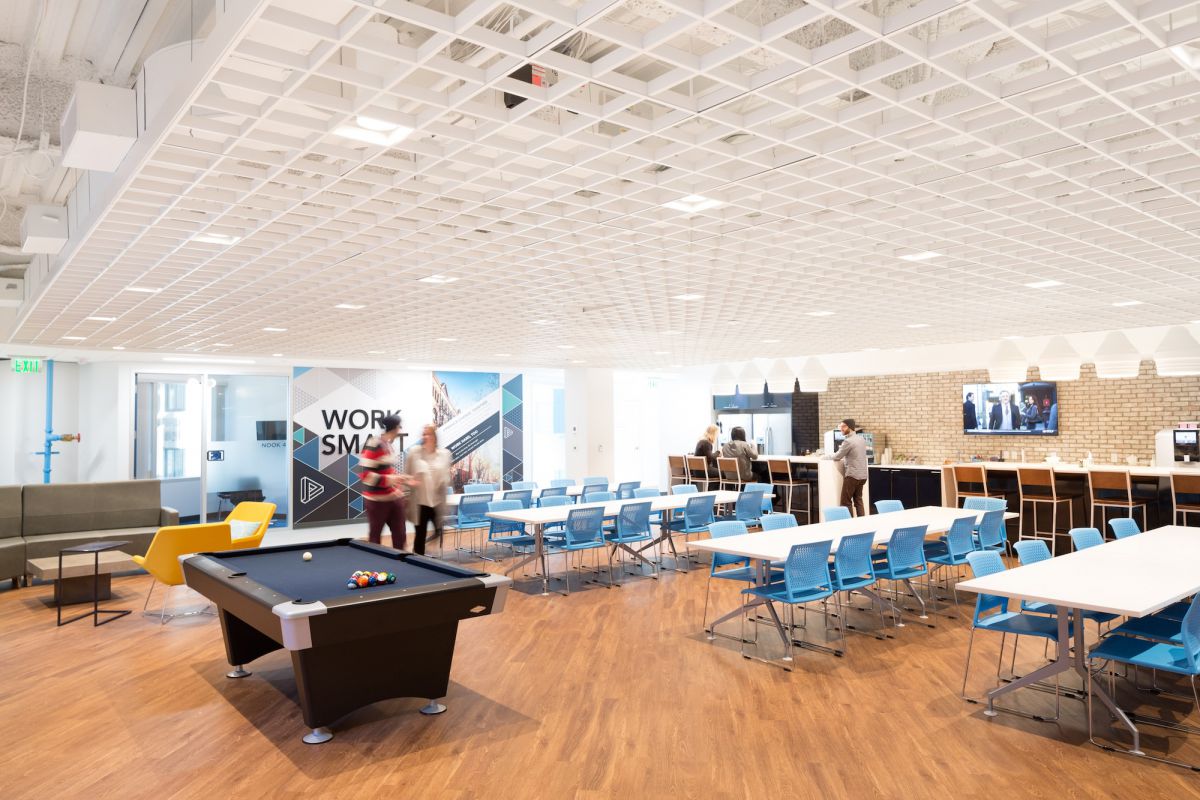 As Boston's tech sector fights for top talent, companies have to become more creative in the perks they offer employees. One benefit — flexible hours — is becoming increasingly common in job descriptions. For many startups, as long as you get the work done, there's no need to punch a clock, or even stick to a traditional 9-5 schedule for that matter. Here, we've rounded up four Boston companies where work-life balance is key.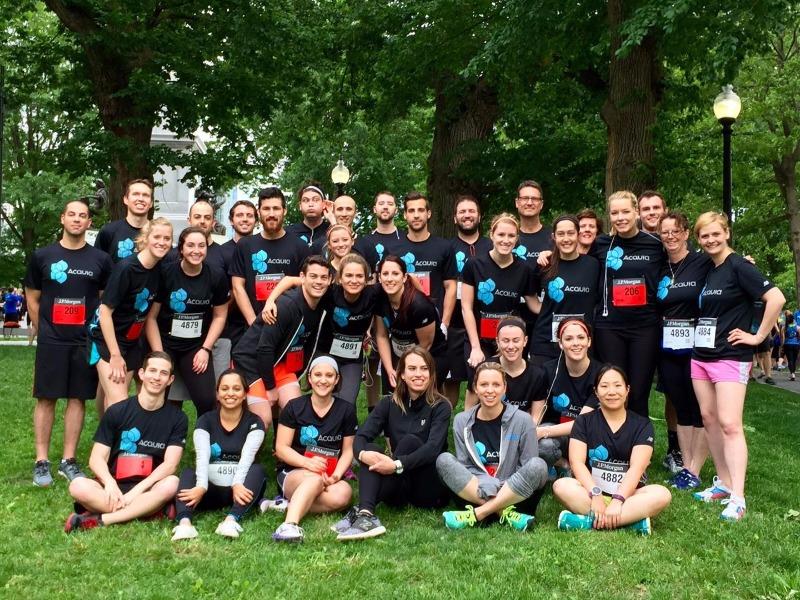 What they do: Acquia enables organizations to take advantage of Drupal — the leading open source technology powering more than 2 million websites — to drive their digital experience.
Flexible perks: Acquia offers "take it when you need it" vacation policies and generous parental leave. Its unlimited vacation policy is a benefit that less than 1 percent of U.S. employers offer, giving all members of the Acquia team the flexibility to manage their personal time. In addition, they offer 12 weeks maternity and four weeks paternity or adoption leave at full salary. They also offer a transition program for new mothers, allowing them to work part-time for two weeks at full salary.  
Note from an insider: "At Acquia, maintaining a healthy work-life balance is the backbone of our company culture. Work is a big priority for the whole team, but everyone deserves to have the flexibility of taking time for themselves and their families when they need it. Our flexible policies help our employees grow both personally and professionally, and foster a culture that promotes creativity and individuality. 
Acquia's commitment to creating a healthy and engaging work environment has visibly improved our quality of life and productivity, and helped us build a culture that puts our people first. In 2016, Acquia released numerous new products, launched an R&D lab dedicated to solving the web's most exciting user engagement challenges, and brought together some of today's leading companies, including Nestlé, Pfizer and GE, at the company's annual digital transformation conference, Acquia Engage. Without a happy and motivated team, these recent successes would never have been possible. 
One of my favorite flexible perks at Acquia is the ability for the team to work remotely.  Our team is made up of over 750 people in 14 offices around the world, and in addition to that, approximately 33 percent of our team works remotely in 225 different cities worldwide.  This flexibility allows Acquia to hire the best and brightest all over the globe, without being restricted to geographic hubs, and brings a critical global perspective to all that we do." -Bruce Zambrowicz, Director of Talent Acquisition
Open positions: 25 open roles in engineering, product and sales.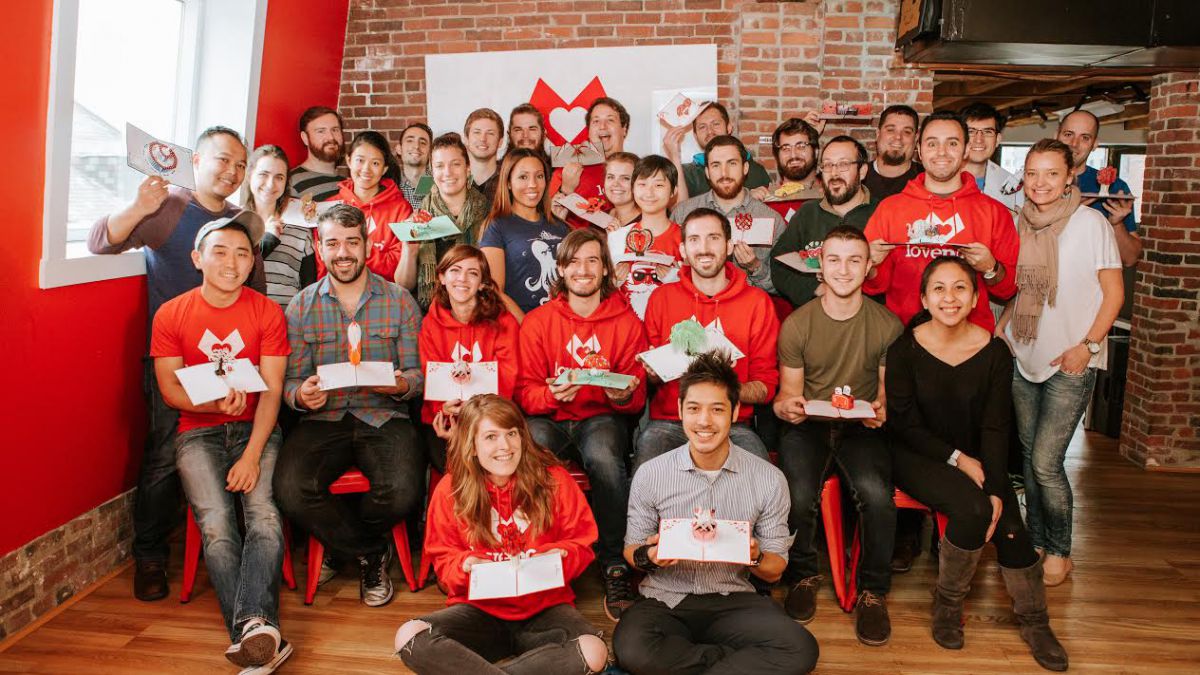 What they do: Lovepop sells intricate 3D pop-up greeting cards for every occasion, working with retailers, businesses and event hosts to make their messages pop on custom orders.
Flexible perks: Free Lovepop cards for personal use, 24/7 access to laser cutters and the people who know how to use them (not quite 24/7) and flexible work hours to work around personal and family schedules.
Note from an insider: "We only hire people who are passionate about what we do, so our people are naturally excited they can satisfy their Lovepop craving straight from the office shelves. What it really does is help us spread the message that we all can add more meaning into our lives by telling the people we love that we care about them.
We have a very close community at Lovepop, so it's definitely an in-office culture and spending quality time together is important. At the same time, over half our management team has kids at home (often multiple) and we know how challenging it can be to fit all those parts of life plus all those parts of work into a busy day. And burnout is a real thing. Especially because we're all working really hard. We recognize how important it is to actually have a life outside of work no matter what that means to you." — Kate Burke, Publicist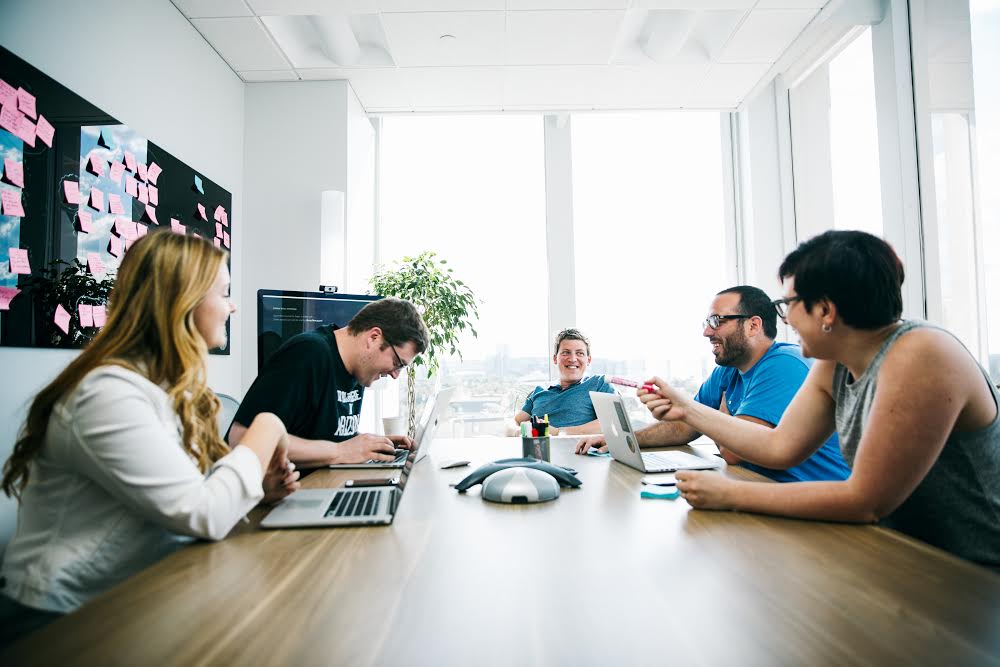 What they do: Litmus builds tools and applications that help marketers, designers and agencies personalize their emails and deliver a better subscriber experience.
Flexible perks: In addition to 28 days of paid vacation (on top of team retreats, public holidays and a week-long holiday break in December), you'll be able to embrace Litmus' remote-friendly work culture as you see fit.
Note from an insider: "Our remote-first mindset and culture is the foundation of working at Litmus, but we also offer 28 vacation days, team retreats and outings, and access to music streaming services, among other perks. To me, benefits are the bedrock of company culture. We aim not just to make Litmus a great place to work, but to make the lives of our employees better, too.
At Litmus, remote work isn't about traveling the world (although we're happy for our employees to work anywhere) or working without trousers (that's fine too), it's about creating an environment that empowers people do their best work and enjoy their lives. Today, just under half of our employees live in the Boston area. We encourage everyone to come into the office on Thursdays, but it's not required. Offices matter, but not as much as happy, productive employees. Offering flexible perks allows us to focus on making email better, together. The decision to go remote-first — i.e. work wherever you feel empowered to do your best work — was an important inflection point for the company. We'd spent years hiring local talent in Boston and London, all the while making exceptions for great people in other cities and countries. The remote-first mindset permeates our culture and allows us to collaborate and create from anywhere. Whether I'm chatting with colleagues from Pakistan or Pennsylvania, geographic location doesn't matter." — Paul Farnell, CEO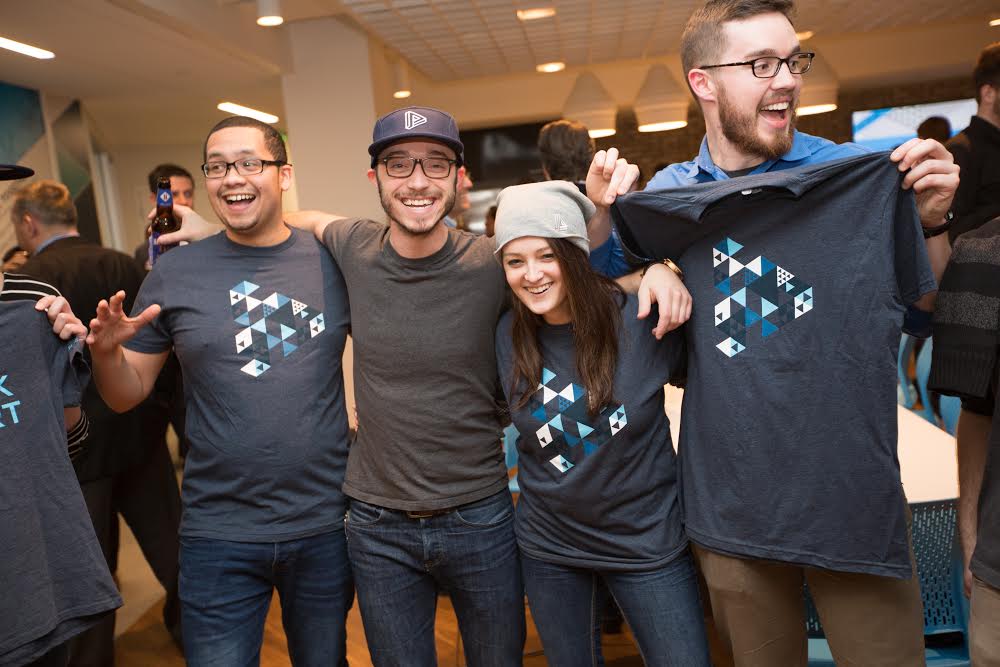 What they do: Placester is a real estate marketing platform that provides the ability to advertise online using automated distribution with performance tracking. This lets advertisers focus on lead management, while Placester drives traffic.
Flexible perks: In addition to a competitive salary and bonus program, you'll get generous and flexible time off and have access to a flexible spending account.
Note from an insider:  "At Placester we put our employees first and are continually focused on providing a comprehensive benefits and perks package to encourage engagement, wellness and work-life balance. In addition to unlimited paid time off and flexibility around remote work when needed, we have quarterly outings, weekly happy hours, and breakfast every Friday as we believe the little things go a long way when it comes to culture.
At Placester, we know that employee engagement is about a connection between impactful work and wellness, so we think creatively about what employees need. Recently, we have brought in nutritionists and held flu shot clinics. However, by far our most appreciated benefit is our generous early stage equity package. We want our employees to find purpose in their work and giving them a stake in our success is paramount to not only driving engagement but also in demonstrating to our team that we know our greatest asset is our people and we value the work they do." —Fred Townes, COO