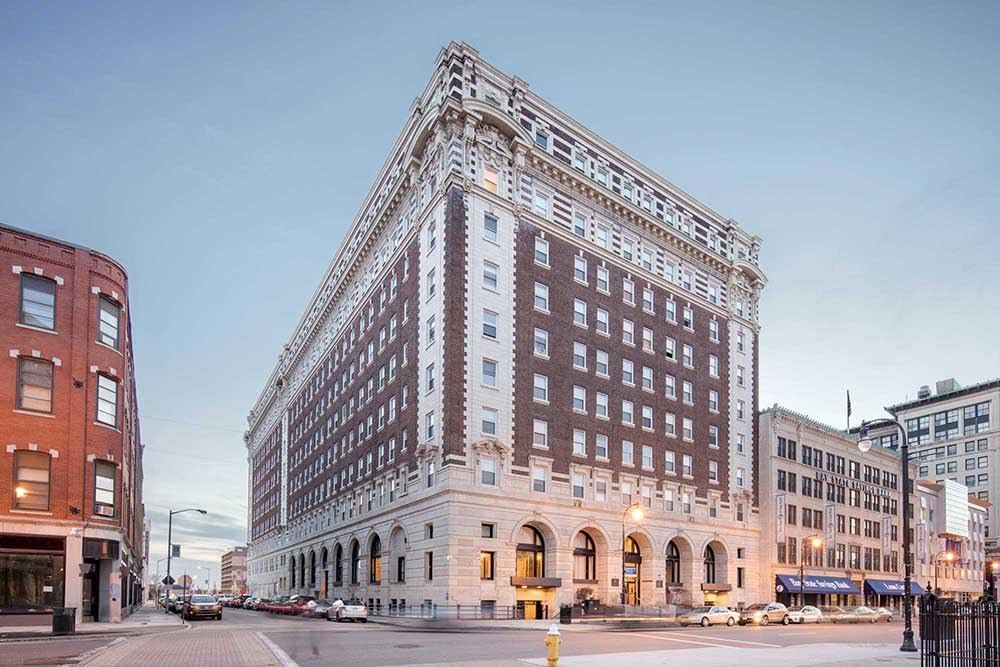 When was the last time you said hello to your neighbor?
For many Bostonians, it's probably been a while. After all, long gone are the days of block parties and asking your neighbor for a cup of sugar.
But Harvard-launched startup Doorbell hopes to change this sentiment — all with the help of a little technology, of course.
"The goal of Doorbell is to bring communities together," said Doorbell founder Benjamin Pleat. "We want to bring people together who live five to 10 feet from each other for offline activities like wine tastings, poker games and paint nights."
Founded in January 2016, Doorbell offers a software service for neighbors living in the same apartment building to connect with one another and keep track of curated upcoming community events, like corn hole tournaments and rooftop picnics.
The peer-to-peer platform also has a feed which lets neighbors forego annoyingly long email chains and instead message one another in real-time — so you can start borrowing those cups of sugar.
"We want to create an amazing living environment where people spend 12 to 14 hours a day," Pleat said. "We have an altruistic mission but Doorbell also reduces turnover for landlords, which is a huge expense."
So far, Doorbell operates within six Worcester-based apartment communities comprising 483 units — all of which are owned by management company MG2.
Worcester, Pleat said, is undergoing an exciting revitalization and he looks forward to partnering with more apartment buildings, as well as local business owners who can offer deals to Doorbell users.
Pleat had the idea for Doorbell after moving from a tight-knit neighborhood on Long Island to a massive apartment complex in Greenwich Village.
"There was amazing Korean food nearby, but I felt very isolated," Pleat said. After living there for two years, he estimated he had only met three of his 350 neighbors.
Eventually, Pleat hopes to incorporate property managers into the process, so that the startup can become a central place for tenants to pay rent and request maintenance.
After Greater Boston, Pleat wants to expand Doorbell to other cities across the Northeast like Providence, Washington, D.C., Philadelphia and New York City.
"Our target audience is young professionals ages 23 to 35," Pleat said. "We're excited to see them start organic clubs too, like running and poker clubs. That's what we're really all about: The people inside our communities feeling super engaged."